Join Our Remote Team of Hard Working Smart People Across The Globe Fighting For Small & Medium Businesses
The Content Marketing Startup That Can Take Your Career To The Next Level
Watch The Video & See What It's Like Inside AmpiFire
Why Join Ampifire?
Fast-Growing: We're In The Top 1% Of The Fastest-Growing Companies

Strong Vision: AmpiFire Is A Champion Of Local Economies And Small Businesses

Stable: Our Company Is Profitable From Day One Without External Funding

Lifestyle-Friendly: You'll Have Opportunities To Work Remotely, Control Your Schedule, And Travel

Fun And Supportive Environment: Go On Incredible Off-Site Retreats And Work With A Friendly Cooperative Team

A-Players: This Team Is For The Talented, Resourceful And Hard-Working Only
AmpiFire: The First-Of-Its-Kind Content Amplification Platform
Unique first-to-market product
A powerful mix of PR, content marketing, SEO, advertising, AI, and automation
Multimedia content including articles, videos, audio ads, and slideshows
Used by thousands of small businesses and agencies worldwide
We Put The Power Of Reach And Exposure In The Hands Of The Small Business Owner
We help small businesses spread their message and content across hundreds of authority publications without them having to lift a finger.
Using our software and marketing expertise, we publish powerful and attention-grabbing content on the largest authority sites and media outlets. This gives our clients exposure they couldn't have otherwise.
Leveling The Playing Field For The 'Little Guy'
Normally, mega brands and big businesses dominate the marketplace. Their advantage in exposure and reach is just unfair…
That's why we decided to throw our hat in the ring, disrupt the status quo, and help the underdog.
And Our Clients Love Us Because Of It
In fact, they love us so much that we're in the top 1% of the fastest-growing startups.
Our platform is the first and only one of its kind. And in the last 7 years, we've helped tens of thousands of businesses.
But It's About More Than Just That...
We are a champion of small businesses. They are the heart of our society. Small businesses are more enjoyable to work for, tend to be more ethical, and make up half of the economy.
We understand that for our society to succeed, the small business has to succeed as well.
So What Exactly Do We Do?
We have a number of software tools that help businesses increase their online visibility and get more customers. Those include:
AmpiFire - Our primary platform is the world's first content amplification engine that can take any product, business, website, or piece of content and advertise it across major news sites, high-traffic blogs, podcast directories, SlideShare, video platforms and more, in multiple formats, all automatically.
The Asigo System - A done-for-you online store to resell the AmpiFire service as an agency with prospecting and client management built-in.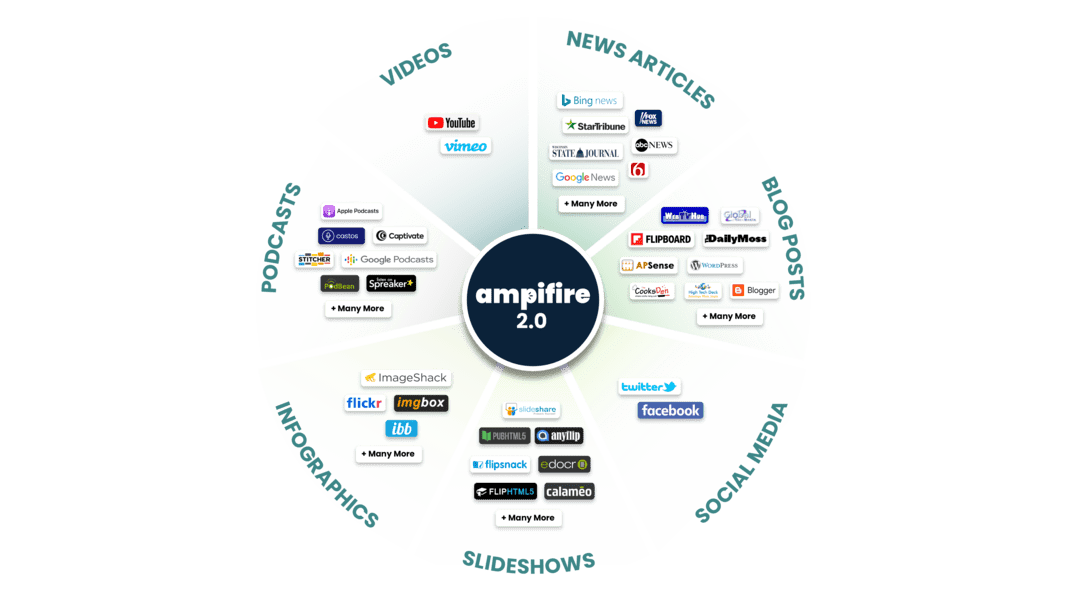 Your Work Will Matter… So Why Not Enjoy Doing It?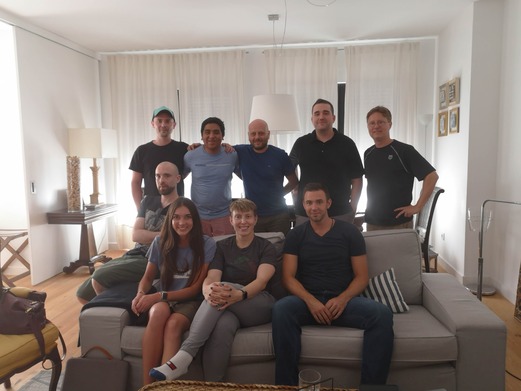 Be Surrounded By Like-Minded A-Players
We're motivated by our purpose to help small businesses spread their message.
We have a shared desire for beauty, simplicity and getting results for our customers.
We are talented, hard-working, and honest.
If these values speak to you, you could be a great fit for our team.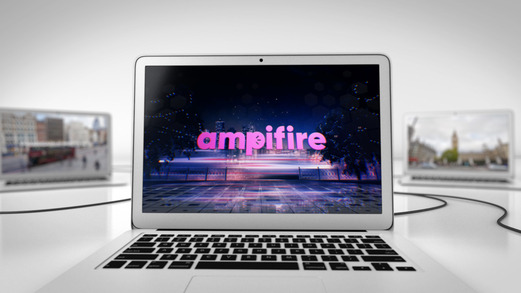 We're Growing Fast... And So Will You
Being part of a rapidly growing company creates major opportunities for you. Riding this wave of growth will further your career much faster than working for a more mature company.
And unlike most startups, you won't have to worry whether the company will be around next year. We've been profitable since day one, have money in the bank, and we're not relying on the next bank loan or investment round to keep going.
Be prepared for a fast-moving environment, new projects, and plenty of career opportunities when you join our team.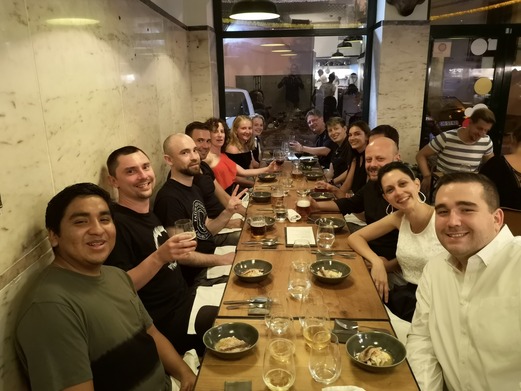 Fun And Supportive Work Environment
We make sure our 40+ strong remote team is a tight-knit group. Once a year we get together somewhere in the world to get to know each other in a new context. We've hit London, Lisbon, and Malta already. And as soon as the pandemic is over we'll travel to Iceland.
You will feel the comradery in your day-to-day work too. Whether it is as simple as a colleague covering for you when you really need it… Or as heartfelt as receiving a birthday gift from a teammate in another part of the world.
And we recognize that smart, hard-working people don't need to be micromanaged. So we give you freedom around your working style, location, and schedule.
Apply To Join AmpiFire Today
Feel Great About The Work You Do, Get Paid Well For Doing It, And Have Fun In The Process!
Current Positions Available
To recruitment agencies: please do not submit resumes to any AmpiFire email address or employee without a signed recruitment agreement with our Human Resources team. AmpiFire is not liable for and will not pay placement fees for any candidate submitted by any agency other than our preferred recruitment vendors.
Book Your AmpiFire Appointment
See if AmpiFire is a fit for your business, review success stories, and get all of your questions answered