Are you looking to take your writing skills to the next level? If so, you've probably heard of Grammarly, the popular grammar-checking tool used by millions of people worldwide.
But did you know that Grammarly also offers a premium version with even more advanced features?
In this article, we'll explore Grammarly Premium and show you how it can help you write better, faster, and more confidently. 
From advanced grammar checks to writing suggestions tailored to your specific style, Grammarly Premium is a must-have tool for anyone serious about improving their writing.
So, let's dive in and see what this powerful tool has to offer!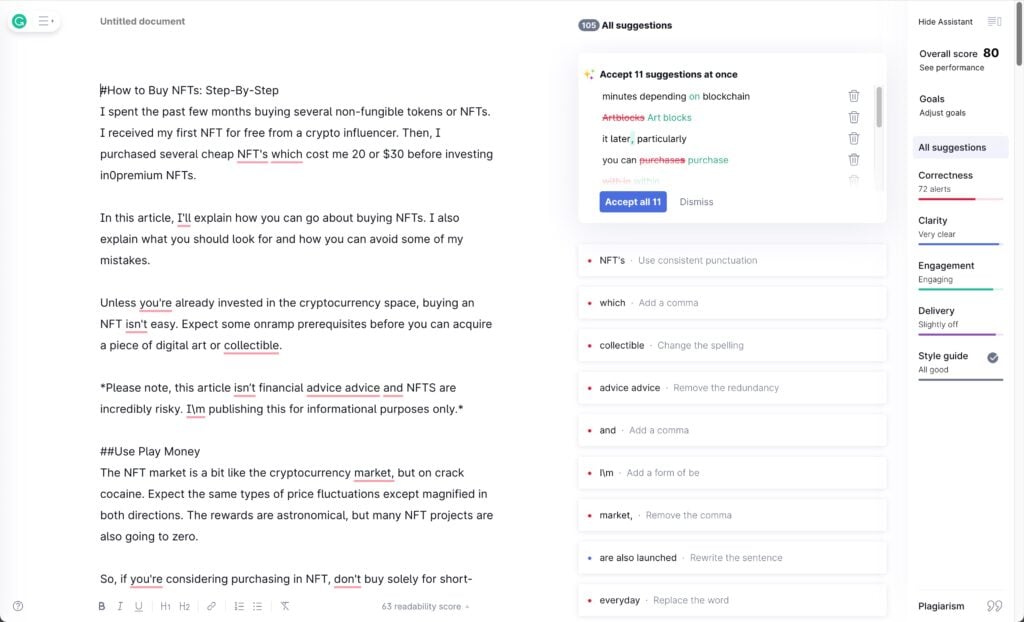 Benefits of using Grammarly Premium
Using Grammarly Premium offers several benefits, including:
Improved writing quality: Grammarly Premium not only checks for grammatical errors, but it also suggests ways to enhance the clarity, style, and tone of your writing. This leads to better writing quality and a higher level of professionalism.
Increased productivity: With the help of Grammarly Premium, you can quickly identify and correct mistakes in your writing. This can save you time and effort that you would otherwise spend on editing and proofreading. Additionally, Grammarly Premium offers suggestions for improving your writing skills, which can help you become a better writer over time.
Enhanced communication skills: Grammarly Premium's advanced AI technology can help you communicate more effectively. It can suggest alternative words or phrases that may be more appropriate for your intended audience, making your writing more impactful and persuasive.
Time-saving features: Grammarly Premium includes several time-saving features, such as the ability to integrate with various writing platforms, including Microsoft Word, Google Docs, and Gmail. It also provides a quick and easy way to check your writing on the go, thanks to its mobile app.
Key Features of Grammarly Premium
Grammarly Premium offers a wide range of features designed to help you improve your writing skills and produce high-quality content. Here are some of the key features:
Advanced grammar and spell check: Grammarly Premium uses advanced algorithms to detect and correct grammatical errors and spelling mistakes, including contextual spelling and punctuation errors. It can also identify commonly confused words and suggest corrections.
Plagiarism checker: Grammarly Premium includes a plagiarism checker that compares your writing to billions of web pages to ensure that your content is original and free from plagiarism.
Vocabulary enhancement suggestions: Grammarly Premium suggests context-specific vocabulary enhancements to help you find the right words to express your ideas clearly and concisely.
Genre-specific writing style checks: Grammarly Premium can analyze your writing style based on your intended audience, genre, and tone, and provide suggestions to make your writing more effective and engaging.
Writing insights and performance statistics: Grammarly Premium offers detailed writing insights and performance statistics, including the number of words checked, the number of unique words used, and the overall readability score of your content.

These insights can help you track your progress and improve your writing skills over time.
By using these key features, you can significantly improve the quality of your writing and communicate your ideas more effectively.
How Does Grammarly Premium Work?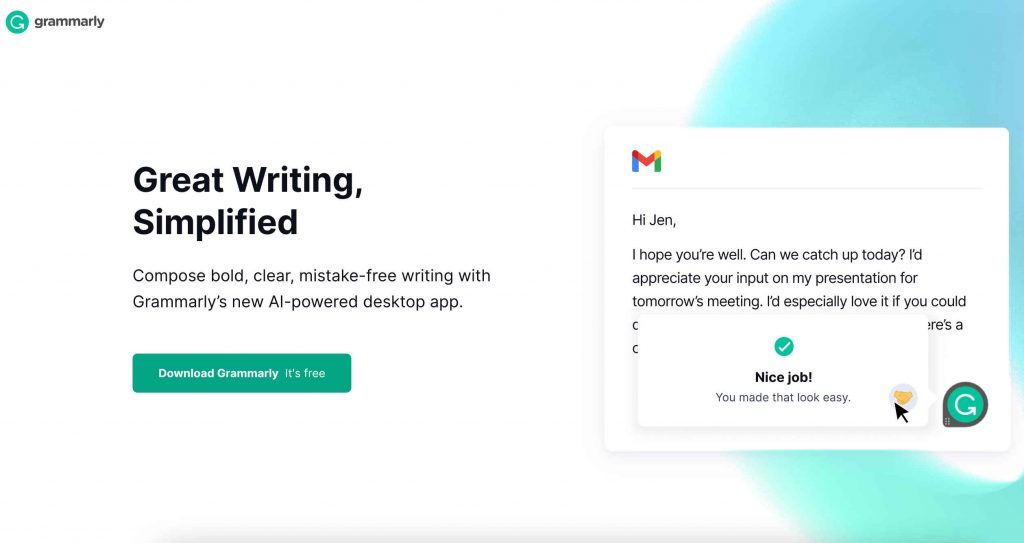 The technology behind Grammarly Premium is sophisticated, yet user-friendly. 
It uses a combination of artificial intelligence, natural language processing, and machine learning algorithms to check for grammar, spelling, punctuation, and style errors in real-time.
Grammarly Premium employs a powerful grammar engine that is capable of detecting even the most complex grammar errors. It uses a vast database of rules and patterns to analyze the text and provide suggestions for corrections. The tool's ability to identify contextual errors is impressive, and it can suggest replacements for words that do not fit the context of the sentence.
In addition to grammar checks, Grammarly Premium also checks for spelling and punctuation errors. The tool has an extensive dictionary that contains millions of words, ensuring that it can detect any spelling mistake in your text. 
The punctuation checker ensures that your content is properly punctuated, ensuring that your sentences are clear and easy to understand.
One of the key features of Grammarly Premium is the ability to check for style errors.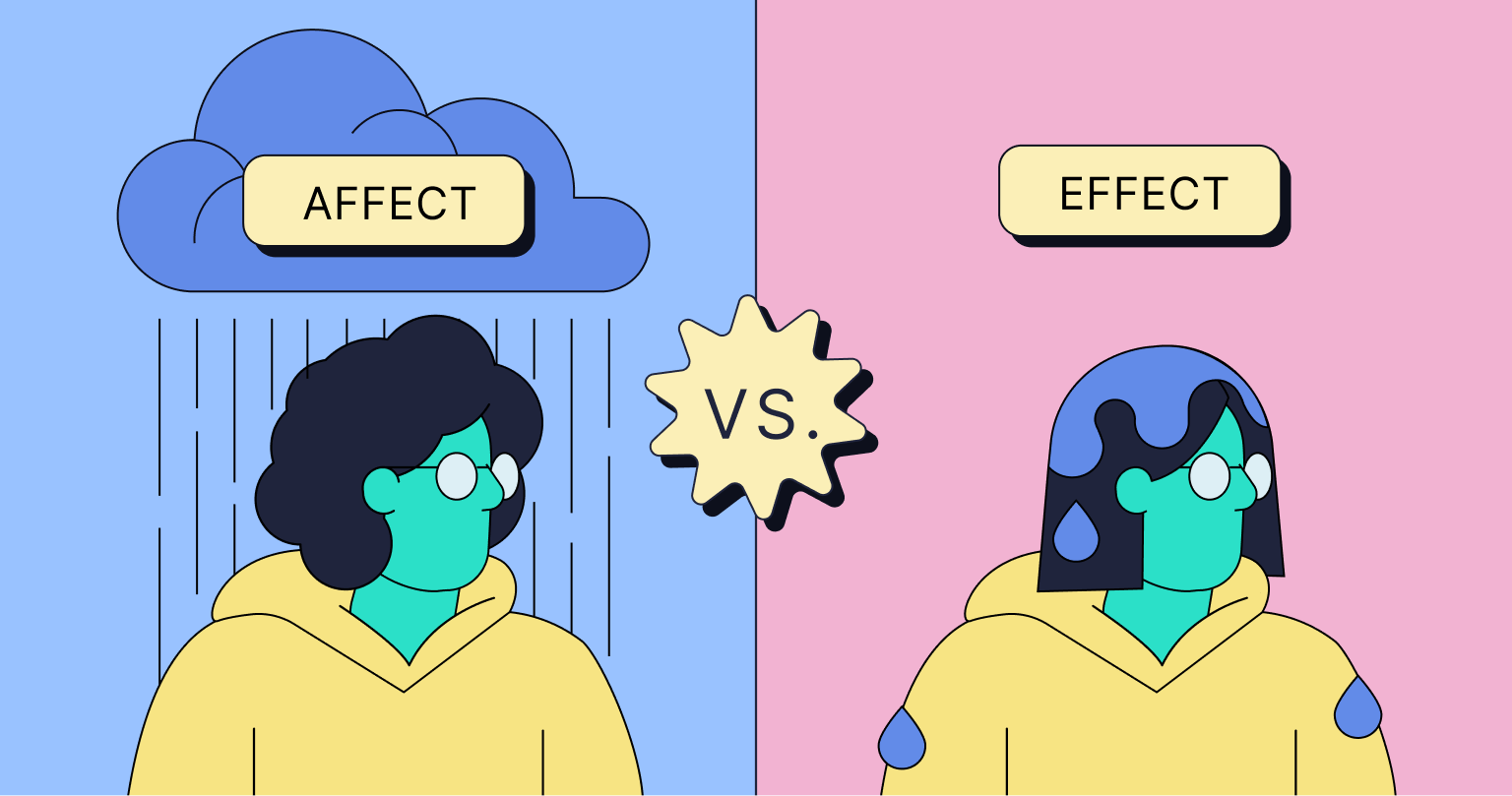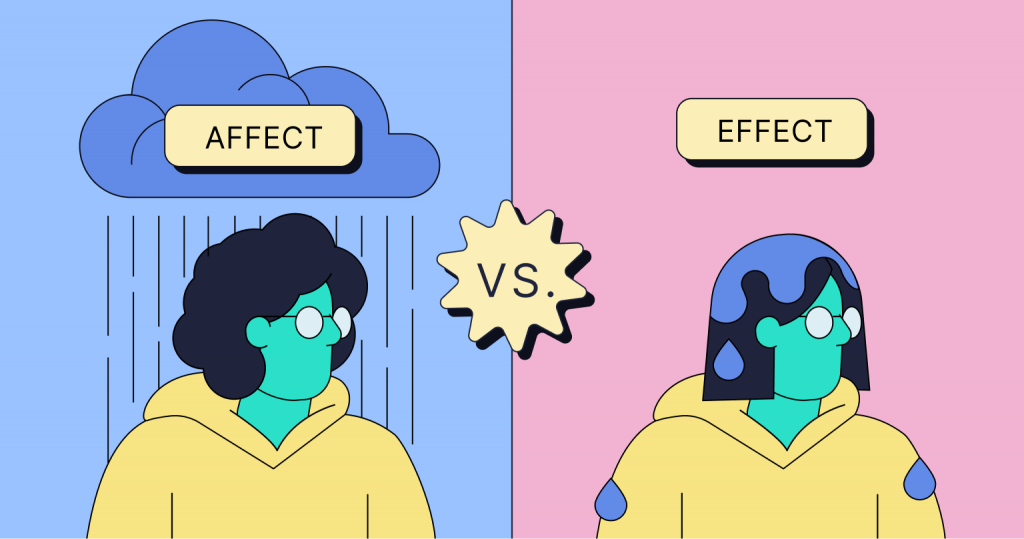 The style checker can detect issues such as wordiness, use of passive voice, repetitive sentence structure, and more. By using Grammarly Premium, you can improve the overall quality and readability of your content.
To integrate Grammarly Premium into your writing workflow, you can use the Grammarly browser extension, desktop app, or mobile app. The browser extension is available for Chrome, Safari, Firefox, and Microsoft Edge. It seamlessly integrates with your writing platforms, such as Google Docs, Microsoft Word, and Outlook. 
The desktop app is available for both Windows and Mac, and it provides offline access to your documents. The mobile app is available for both iOS and Android, allowing you to check your writing on-the-go.
How to Get Started with Grammarly Premium?
If you're interested in using Grammarly Premium, here are the steps to get started:
Subscription plans and pricing options:
Grammarly Premium offers monthly, quarterly, and annual subscription plans.
The monthly subscription costs $29.95 per month, while the quarterly subscription costs $19.98 per month (billed as one payment of $59.95), and the annual subscription costs $11.66 per month (billed as one payment of $139.95)
Grammarly also offers a free trial version of Grammarly Premium for seven days, which you can cancel at any time.
To use Grammarly for a limited time, you may consider their monthly plan, which could be useful for checking your blog articles or working on a project for a short period. 
However, if you plan on using Grammarly long-term, their yearly plan offers more value for its cost. Before purchasing any of the premium plans, carefully consider your needs and budget.
In my opinion, the yearly plan is the best choice for most people. This is especially true if you use Grammarly for personal purposes such as social media posts, client communication, and other writing tasks. 
The cost of Grammarly's annual plan is $139.95, which is reasonable considering the benefits it provides.
How to Install and Use Grammarly Premium?
After subscribing to Grammarly Premium, you can install the Grammarly extension on your web browser or download the Grammarly desktop app for Mac or Windows.
Once installed, Grammarly will automatically check your writing for errors and suggest improvements as you type.
You can also upload a document to the Grammarly editor and receive a comprehensive report on your writing, including suggestions for grammar, punctuation, style, and tone.
Legitimate Ways to Access Grammarly Premium for Free
If you're looking for ways to access Grammarly Premium without breaking the rules, you're in luck. 
Here are some legitimate ways to get access to the premium version of the popular writing tool:
Take advantage of the free trial: Grammarly offers a free trial period of 7 days to new users. During this trial period, you'll have access to all the premium features for free. This is a great way to test out the premium version and see if it's worth investing in.
Refer a friend: Grammarly has a referral program that allows you to earn free access to Grammarly Premium. Simply refer a friend to Grammarly using your unique referral link, and when they sign up for a premium account, you'll both receive a free week of access to the premium features.
Participate in contests and giveaways: From time to time, Grammarly hosts contests and giveaways on their social media channels. By participating in these events, you may be able to win free access to Grammarly Premium for a limited period.
Check with your educational institution or workplace: Some universities and companies have partnerships with Grammarly that provide their students or employees with free access to the premium version of the tool. Check with your institution or workplace to see if this is an option for you.
You can access Grammarly Premium without resorting to shared accounts or cookies. So why wait?
Try out these methods and take your writing to the next level with Grammarly Premium.
Free Grammarly Premium Access for Mobile Users
If you are a mobile user and want to access Grammarly Premium for free, follow these simple steps: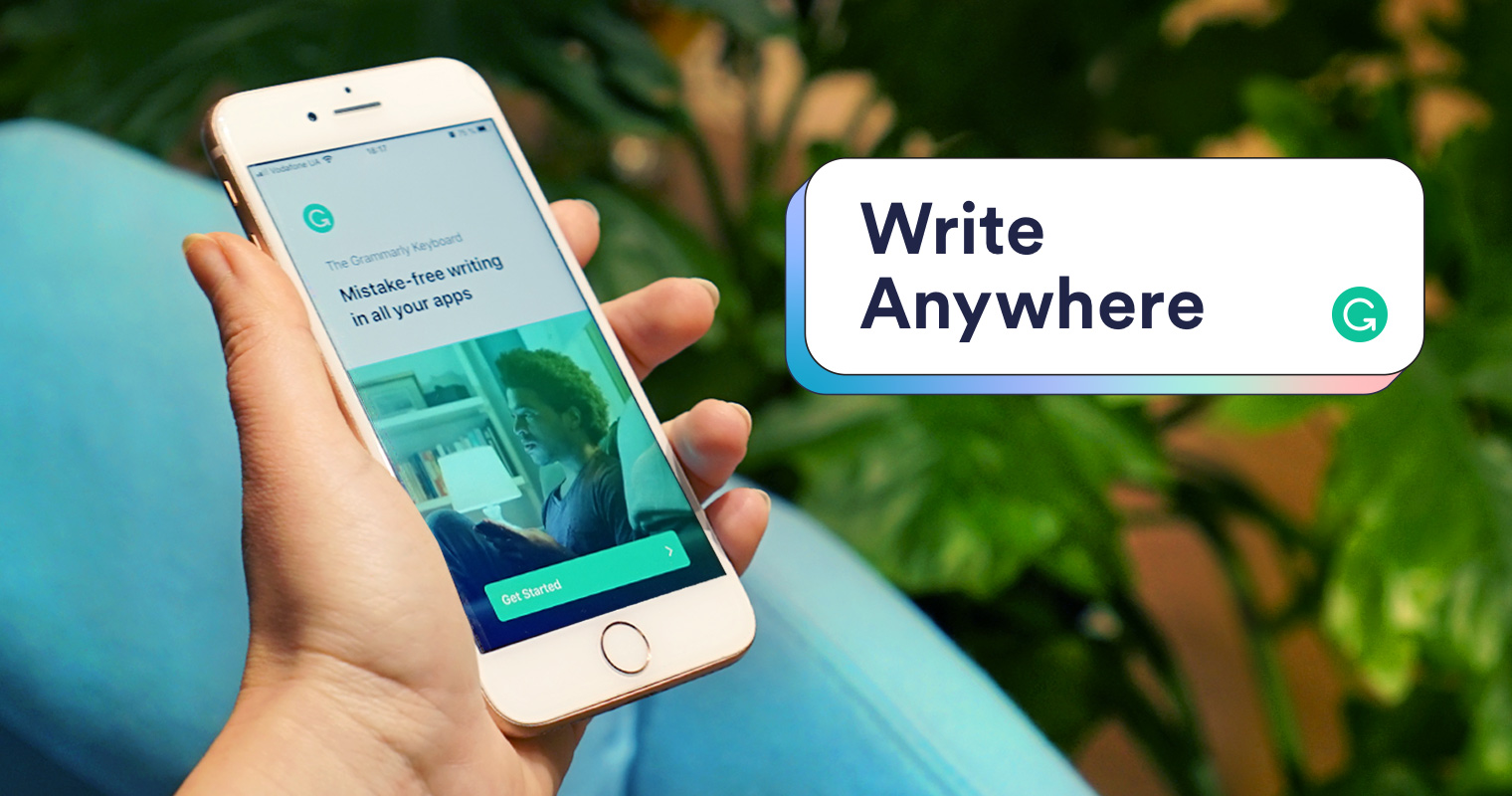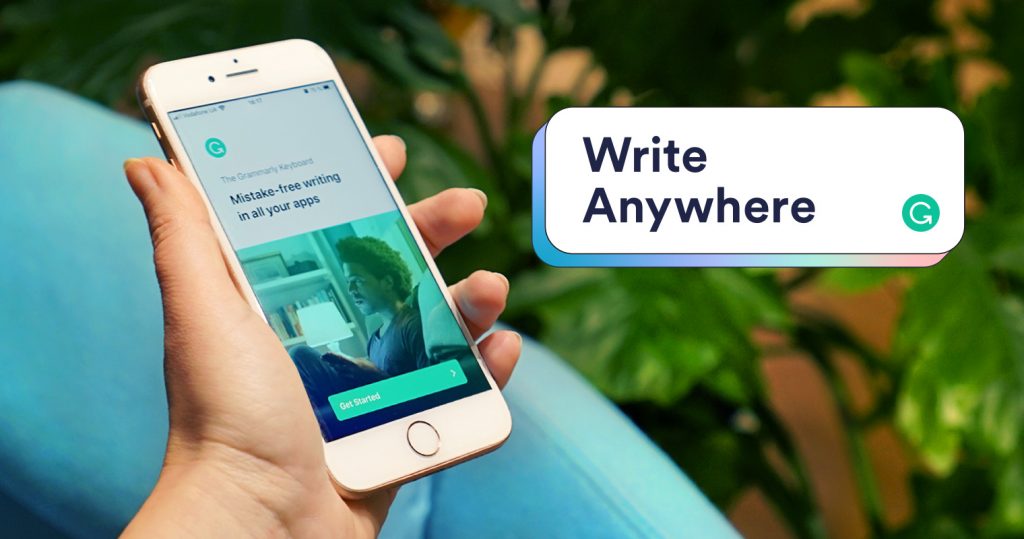 Go to the App Store or Google Play Store and search for the "Grammarly Keyboard."
Download and install the app on your device.
Log in to your Grammarly account using your premium account details.
Start using Grammarly Premium features on your mobile device, including advanced grammar checks, tone detection, and writing style suggestions.
With the Grammarly Keyboard, you can improve your writing on the go and ensure that your mobile messages and emails are polished and professional. So don't miss out on this convenient and powerful tool!
Free Grammarly Premium Access For Students, Nonprofits and NGOs
Are you aware that Grammarly also offers free access to its premium features for non-profit organizations and NGOs?
If you're part of such an organization, you can get free access to the premium version of Grammarly, which includes advanced grammar and spelling checks, vocabulary suggestions, and plagiarism detection.
To qualify, you'll need to apply for the Grammarly@EDU program, which offers free access to all its premium features to non-profit organizations and NGOs. 
The program is designed to help these organizations communicate more effectively and efficiently through their writing.
In addition to the free access, the program also offers a centralized administration console that allows administrators to manage multiple users' access to the platform, making it easy to oversee usage and track progress.
If you're a student or educator, you can also take advantage of the program's affordable pricing plans, starting at just $500 for five users. Whether you're looking to improve your academic writing or help your organization communicate more effectively, Grammarly@EDU is an excellent option to consider.
Tips for Maximizing the Benefits of Grammarly Premium
To maximize the benefits of Grammarly Premium, here are some helpful tips:
Firstly, customize your writing goals and preferences in the Grammarly settings. This will allow you to receive personalized suggestions for your writing style.
Additionally, if you're on the go and need to check your writing, be sure to use the Grammarly keyboard for Android and iOS devices.
Grammarly Premium also comes with advanced features such as the plagiarism checker and the readability score. Be sure to take advantage of these tools to improve the quality of your writing.
Finally, use the Grammarly Insights dashboard to track your writing progress over time. This will help you identify areas for improvement and make sure you're getting the most out of your Grammarly Premium subscription.
Grammarly Premium vs. Free Version
As you consider whether to upgrade to Grammarly Premium, it's important to understand the differences between the free and paid versions of the popular grammar checking tool. 
Here, we'll break down the features and functionality offered by each version, as well as which version may be best suited for different types of users.
Grammarly Free offers a number of helpful features, including basic grammar and spelling checks, as well as limited suggestions for writing style improvements. It's a great option for casual writers who want to improve the clarity and correctness of their writing, without the need for advanced features.
On the other hand, Grammarly Premium offers a range of additional features that can take your writing to the next level. 
These include advanced grammar and punctuation checks, suggestions for tone and clarity improvements, as well as access to the plagiarism checker and writing insights dashboard.
For students, professionals, and anyone who writes frequently, Grammarly Premium can be a game-changer.
Its advanced features can help catch errors that may otherwise go unnoticed, and its personalized suggestions can help users improve their writing skills over time.
Ultimately, the decision of whether to upgrade to Grammarly Premium will depend on your individual needs and goals as a writer. However, for those looking to take their writing to the next level, the advanced features offered by the Premium version may be well worth the investment.
Here's a table summarizing the advantages and disadvantages of Grammarly Premium and the free version:
| | | |
| --- | --- | --- |
|   | Grammarly Premium | Free Version |
| Pros. | Advanced grammar and punctuation checks | Basic grammar and spelling checks |
|   | Improved vocabulary suggestions | Limited vocabulary suggestions |
|   | Readability score analysis | No readability score analysis |
|   | Plagiarism checker | No plagiarism checker |
|   | Integration with Microsoft Office and Google Docs | Basic integration with Microsoft Office |
|   | Access to a range of documents types and styles | Limited access to document types and styles |
|   | Personalized writing goals and suggestions | No personalized writing goals and suggestions |
| Cons. | Expensive compared to the free version | Basic features may be sufficient for some users |
|   | Some users may find the suggestions overwhelming or too nitpicky | No advanced suggestions for vocabulary or style |
|   | May not catch all errors | No plagiarism checker |
|   | Can slow down larger documents | Limited integration with Google Docs |
|   |   | No access to advanced features |
Note: These pros and cons are not exhaustive and may vary depending on individual usage and preferences.
Grammarly Alternative Software Tools
If you're searching for a writing tool that can act as an alternative to Grammarly Premium, then you're in luck. Here are a few alternatives to consider:
Trinka: Trinka is a great option if you're looking for a tool that can help you to enhance your writing style, grammar, and punctuation. It offers a user-friendly interface and affordable pricing.
Ginger: Ginger is an easy-to-use grammar and spellchecker that provides a free plan. However, if you want to access its advanced features, then you need to purchase the premium plan.
ProWritingAid: ProWritingAid is a feature-rich grammar checker and style editor that has reasonably priced plans. The yearly plan costs $70.
Readable: Readable can help you check your text readability, grammar, and spelling issues. It enables you to improve the quality of your writing content.
WhiteSmoke: WhiteSmoke is another formidable Grammarly competitor that can be plugged into MS-Office, macOS Sierra, and browsers. This pocket-friendly application has garnered excellent reviews and robust features.
GrammarCheck.net: A free online grammar checker that identifies errors and offers suggestions for improvement.
StyleWriter: A writing and editing software that checks for grammar and style errors and offers suggestions for improvements.
NovelAI: NovelAI analyzes large amounts of data with machine learning algorithms to generate unique content. You can use the software to create AI-generated stories, write book reviews, and come up with new story ideas.

Click here to read out NovelAI review.
1Checker: 1Checker is another free writing tool that has a plugin for Microsoft Office Word and Outlook.
Prose Media: A professional writing service that connects businesses with experienced writers to produce high-quality content.
QuillBot: QuillBot is an AI-powered writing assistant that offers advanced grammar and style checking capabilities. It utilizes machine learning algorithms to provide suggestions for improving writing style, grammar, and punctuation. QuillBot also offers a unique paraphrasing feature that can help users to rephrase sentences and paragraphs to enhance the flow and coherence of their writing.

Click here to read our Quillbot vs Grammarly vs Jasper review.  

PaperRater: PaperRater is a great grammar editor and plagiarism checker. Their AI engine reviews your writing content and gives you instant feedback. Their duplicate checker is also noteworthy, as it analyzes your document with a 10 billion content piece to ensure that it is 100% unique.
Slick Write: Slick Write offers a 60-day free trial, which is much longer than what other tools provide. It shows you instantly related information from Wiki and Google when you highlight a word. Slick Write helps you enhance the readability of your content.
LanguageTool: A free and open-source proofreading software that checks grammar, spelling, and style mistakes in over 20 languages.
AutoCrit: A tool that analyzes your writing and suggests improvements in areas like pacing, dialogue, and word choice, making it ideal for fiction writers.
WordRake: A tool that focuses on simplifying and tightening your writing by eliminating unnecessary words and phrases.
Additional Writing Resources and Tools
When it comes to writing, there are many tools and resources available that can help you improve your skills and make your work stand out. In addition to Grammarly, there are many other writing tools and services that you can use to take your writing to the next level.
To help you get started, here are our favorite ones that you may also find useful:
The Purdue Online Writing Lab (OWL): This is a comprehensive resource for writers that provides guidance on everything from grammar and punctuation to citation styles and research papers. It's a great resource for anyone who wants to improve their writing skills.
Hemingway Editor: This is a popular writing tool that helps you identify common errors and make your writing more clear and concise. It's great for anyone who wants to tighten up their writing and make it more engaging.
Thesaurus.com: This is a popular online thesaurus that can help you find synonyms and antonyms for words. It's a great resource for anyone who wants to expand their vocabulary and make their writing more interesting.
Google Scholar: This is a search engine for scholarly articles and academic papers. It's a great resource for anyone who wants to research a topic in-depth and find credible sources for their writing.
Wordtune: This AI-based writing tool helps you improve your writing style and tone, making your content more engaging and impactful
When choosing a writing tool, it's essential to consider your specific needs, budget, and preferences. Each tool has its strengths and weaknesses, and what works best for one person may not be the best fit for another.
Elevate Your Writing with Grammarly Premium
After exploring the key features and benefits of Grammarly Premium, it's clear that this tool is a game-changer for writers of all types. Whether you're a student, professional, or blogger, Grammarly Premium can help you take your writing to the next level.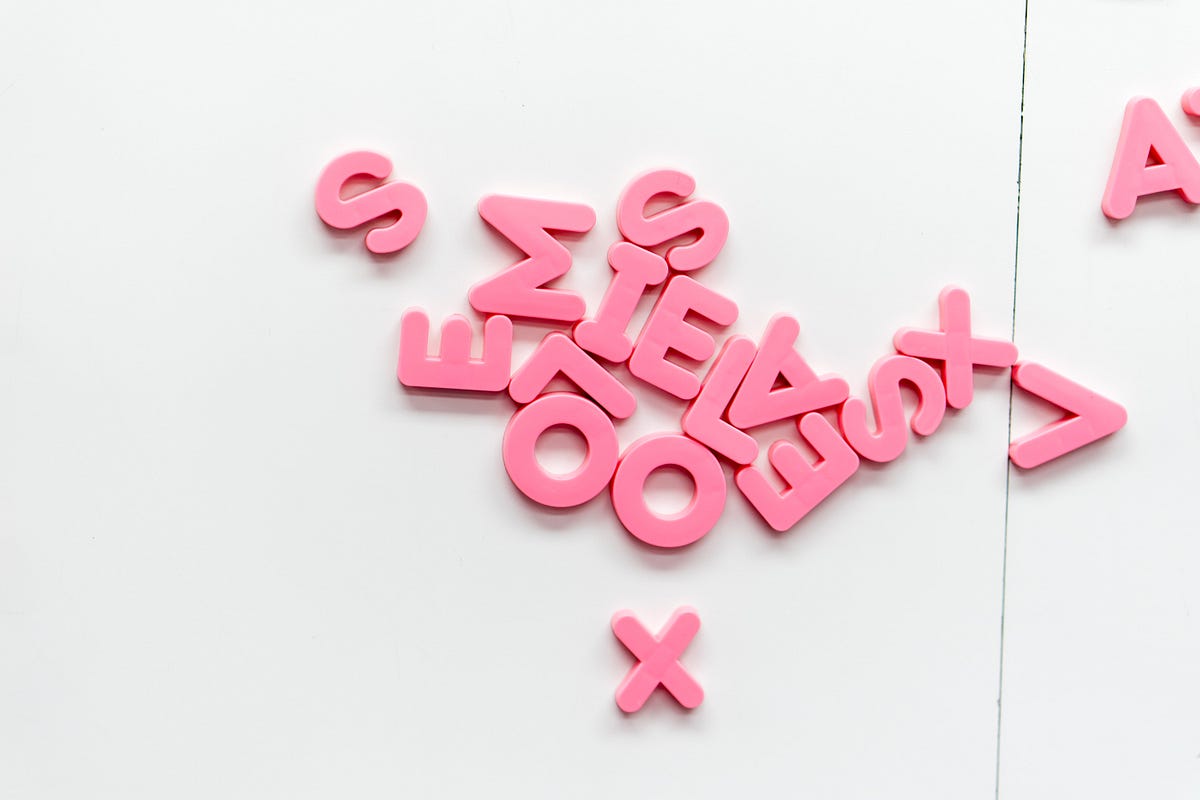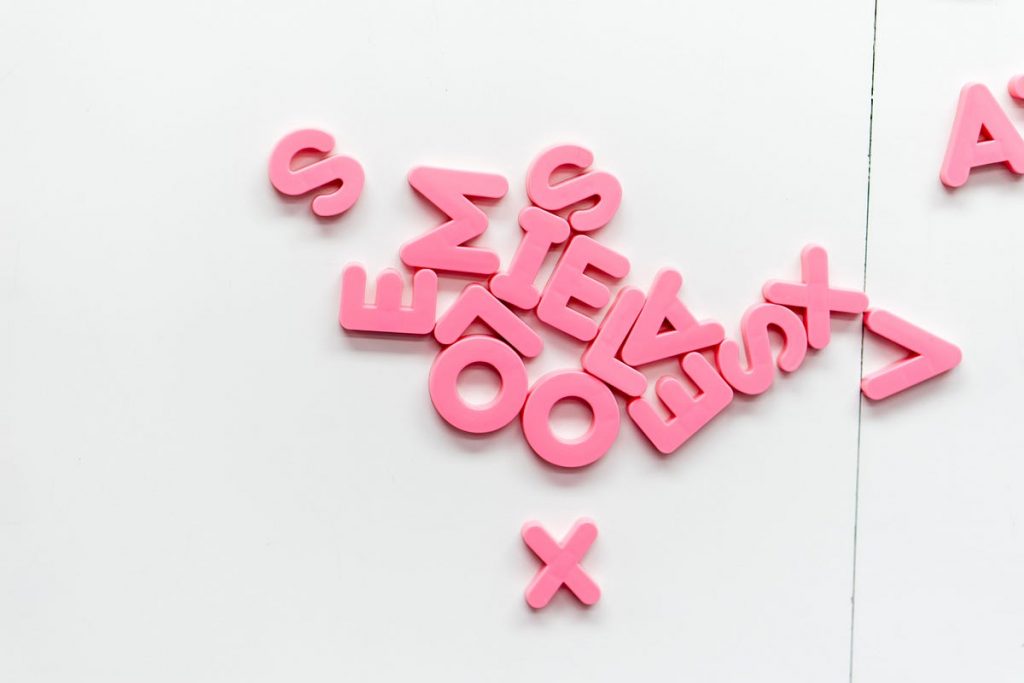 And with the added benefits of increased productivity, enhanced communication skills, and time-saving features, it's clear that Grammarly Premium is worth the investment.
In summary, Grammarly Premium is an indispensable tool for anyone who wants to improve their writing. From personalized suggestions to advanced features, Grammarly Premium offers a range of benefits that can help you become a more effective and efficient writer. 
So, if you're serious about taking your writing to the next level, we highly recommend that you consider investing in Grammarly Premium.
By using Grammarly Premium, you can ensure that your content is free of grammatical errors and plagiarism, making it more engaging and trustworthy for your  target audience. This can ultimately lead to better content performance and increased brand credibility.
If you're interested in learning more about how our content marketing services can help take your brand to the next level, schedule a free call with our team today. 
We can discuss your specific goals and needs and develop a customized plan to achieve your objectives. Don't miss out on this opportunity to take your content marketing strategy to new heights!