Are you ready to get your brand in front of thousands of potential customers and investors?
Press releases are a powerful tool that can help you achieve that goal, even in our increasingly digital world.
But who should you be targeting, and how do you reach them? Let me share with you how leveraging Bloomberg's authority can help your brand stand out in a sea of competitors.

How Can You Leverage Bloomberg's Authority And Grow Your Brand Online?
As a business owner, you know the importance of being a trusted news source for your target audience. That's exactly what Bloomberg offers!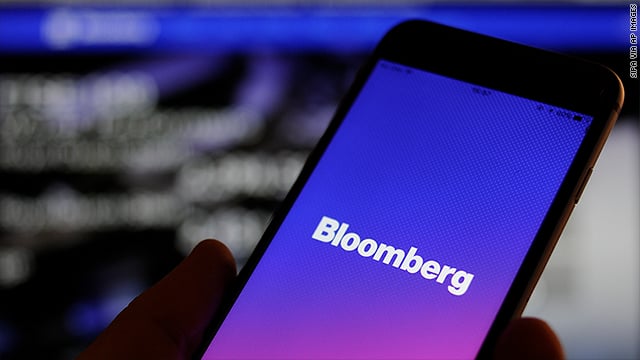 Founded by Michael Bloomberg in 1990, this site offers a wide range of business and finance topics that make it the perfect platform for companies in these industries.

And let's be honest, having your press release published on one of the top financial sites in the world is a huge win for your brand!
Bloomberg wanted to create the world's first global news provider while also offering users an access to the latest financial data, quotes and analysis on an hourly basis. To this day, Bloomberg continues to innovate as part of its mission statement: "To provide our readers with accurate information that can be trusted."
And, let's be real, having your press release published on one of the top financial sites in the world is a huge win for your brand!
Think about it, not only will your press release get your name out there to thousands of potential customers, but it also allows readers to directly connect with your brand through the contact information and website provided in your announcement. You're not just reaching people who are already interested in your brand, but also those who are actively seeking information in your industry.
So, if you've made recent news and want to spread the word beyond social media, submitting your press release on Bloomberg may be the way to go!
How Can You Submit Your Press Release?
To submit your press release, all you have to do is send it to the appropriate regional newsroom inbox::
You can also use LinkedIn to find journalists and reach out to them directly. Just make sure to search by keywords like "journalist" or "reporter."
Beware of the gatekeepers!
Here's the catch, journalists typically don't answer emails from strangers. Even if you manage to find an audience via social media channels or email outreach campaigns, the chances of generating coverage are still very low because of the "gatekeeper" barrier (i.e., journalists have their own criteria for what they want in order to approve something for media coverage).
Even when you get lucky and manage to reach out directly to a journalist about your story, there is no guarantee that he/she will publish it.
So, how do you get your press release in front of the right people?
It's Time To Take Action
You can leverage AmpiFire's Big6 Premium service, which can get your release published on popular brand name media sites like Bloomberg, Nasdaq, Yahoo Finance!, and other leading business publications.
With over 10 years of experience, AmpiFire has a dedicated team of writers, content marketing experts, PR professionals, and marketing specialists who can help your brand gain the exposure it deserves.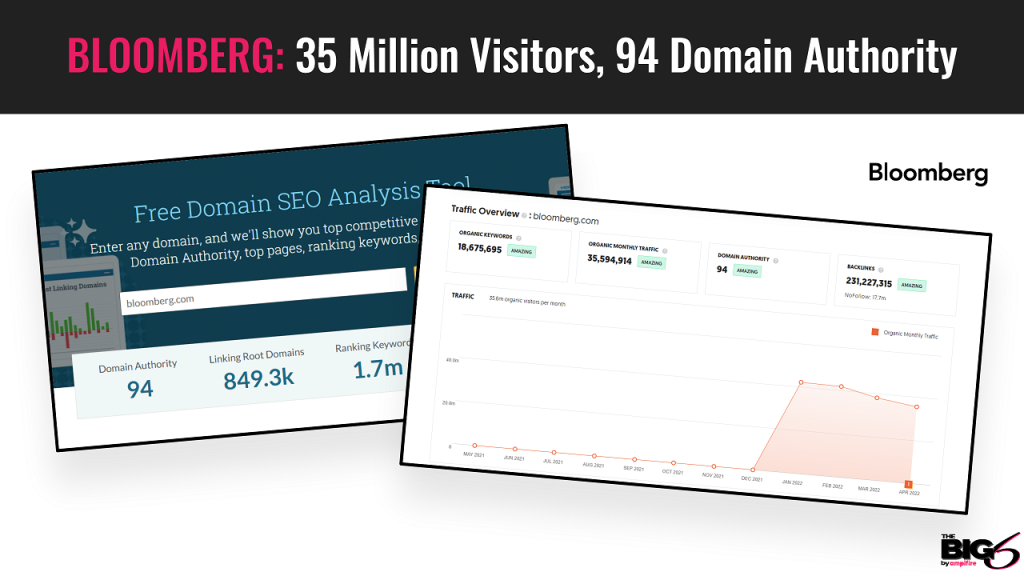 We offer this service at a fraction of the price of what competitors offer with much higher quality and ROI. Our campaigns include not only a news article but also a blog post, audio ad, video infographic, slideshow presentation, and video.

Your campaign is crafted by professional writers who know how to create original content that will take your brand to the next level and make a lasting impression on a global scale.
We hope that you found this guide useful and helpful. If you have any questions about how to submit your newsworthy article and get the online exposure you deserve, please book a free appointment or shoot us a message to [email protected].