Article at-a-glance:

- Thanks to its huge user base, Instagram is a popular digital marketplace for eCommerce brands. The BigCommerce Instashop integration enables seamless shopping within the app.

- Through Instagram, businesses can grow their brand by sharing high-quality visuals, engaging with audiences, using relevant hashtags, and optimizing strategies based on Instagram's insights.

Integrating BigCommerce Instashop with Instagram is easier than you might think. Follow these key steps to set up your Instagram shop:
Check eligibility
Convert to a business account
Connect BigCommerce to Facebook
Connect Facebook to Instagram
Upload your product catalog
Tag your products

* Find the full guide below.
Picture this: 130 million people actively shopping on Instagram. If you're an eCommerce entrepreneur, this is a goldmine of information.
As a business owner, you should maximize every avenue to drive revenue.
Modern online businesses always search for ways to boost their sales. Instagram has become one of the most popular platforms for eCommerce brands to showcase their products. Instagram also helps brands engage with their target audience.
Now that you know why Instagram is so important, you're ready to use it. You can start by Integrating BigCommerce Instashop with Instagram.
This integration gives you the power to advertise on Instagram. It's an easy process, and it will help you tap into those 130 million shoppers.
Instagram: Your Ticket to a Billion-Dollar Marketplace
Imagine having your business ready and waiting to be discovered by a billion-strong audience on Instagram, waiting for you to join them.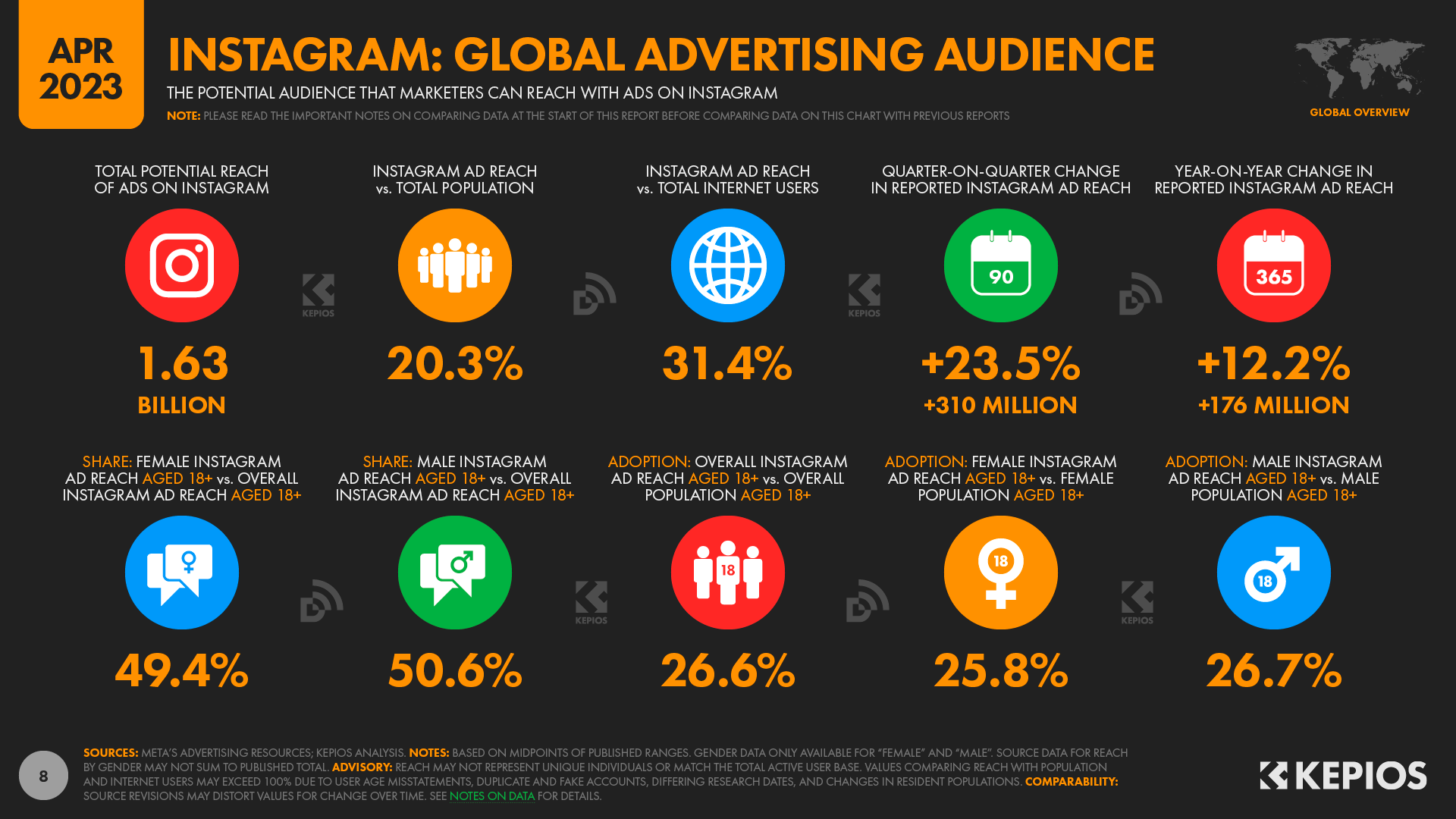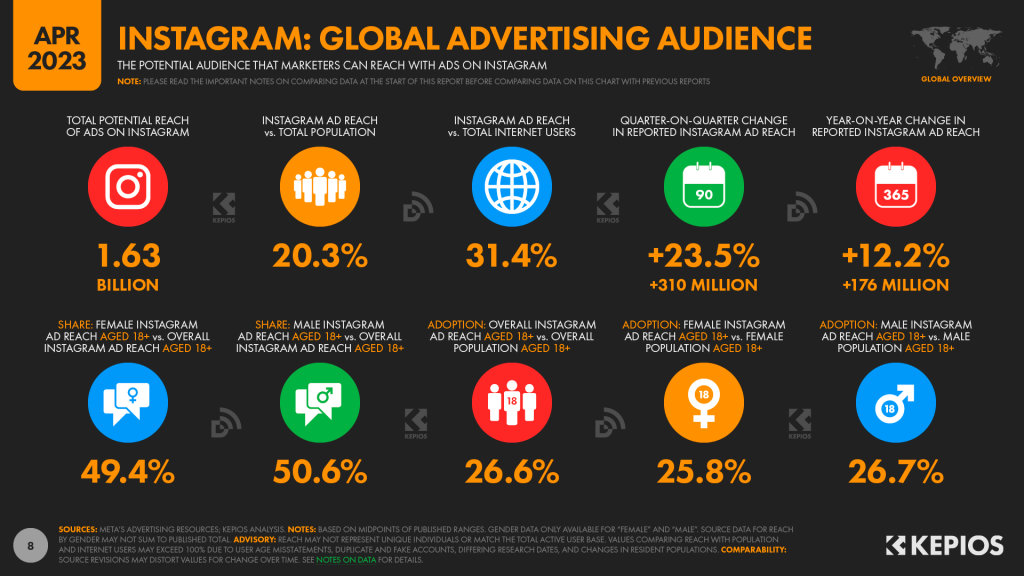 Looking at the stats above, I would consider this platform a behemoth of a platform; it's a digital marketplace where you can showcase your store products to the world, and it's much more than a social network.
But it gets better.
With Instagram's nifty shopping feature, you can turn your profile into a virtual storefront that you can sell items through. Your customers will not even have to leave the app to discover and buy your products as they can do so within the app itself.
As a result, you are not just delivering a smooth, top-notch shopping experience, but you are also opening up a new revenue stream for yourself as well.
So don't be afraid to make Instagram your own digital cash register, go ahead and do it.
A Tap and Swipe Journey to Effortless Purchases
BigCommerce Instashop's Instagram integration makes seamless shopping a breeze. The process is simple – businesses tag products in their Instagram posts and stories.
A single tap whisks customers from the social space to the e-commerce place. Ready to make a purchase? There are only a few taps to make it happen.
Have you ever bought something on Instagram? Experience the shopping revolution for yourself. This experience will give you a firsthand look at simplicity and speed – inspiration enough to boost your Instagram game.
No more app hopping. No browser detours. The customer stays where they are and shops while scrolling. What are the results? The frictionless journey from discovery to sale will send your sales figures skyrocketing.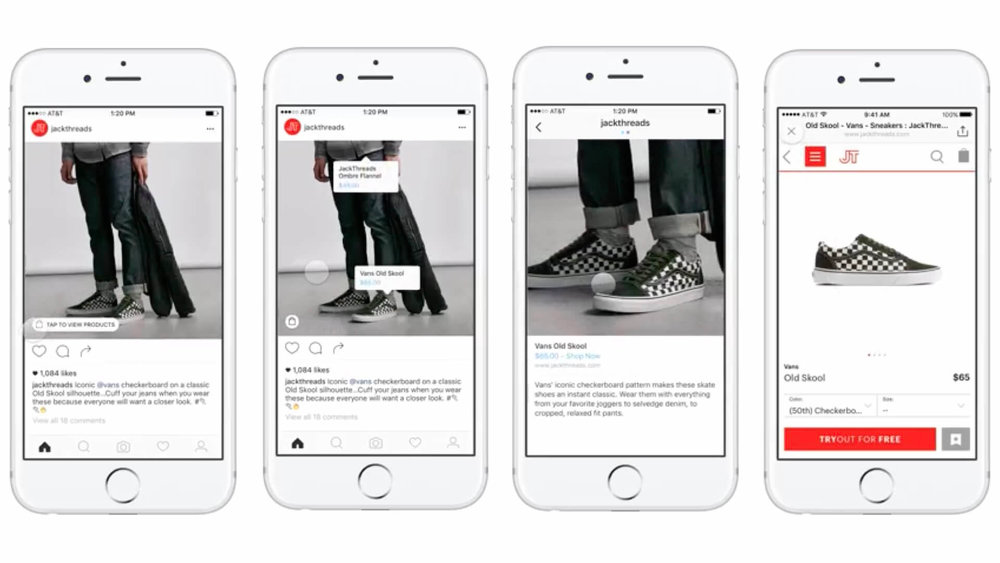 Integrating BigCommerce Instashop with Instagram: Step-By-Step Guide
Integrating BigCommerce Instashop with Instagram IstaShop is easier than you might think.
Here is our step-by-step guide:
Check eligibility: To set up an Instagram shop, your business needs to meet the eligibility requirements. On the Instagram business website, you can find eligibility requirements:


Your business has an eligible product
Your business complies with Instagram's merchant agreement and commerce policies
You intend to sell from a domain you own for your business


Convert to a business account: Before setting up an Instagram Shop, you need to switch to a business account. You can convert your Instagram account to a business account by following these steps:


Open the Instagram app on your mobile device and go to your profile.
Tap the three horizontal lines in the top right corner to open the menu.
Tap Settings at the bottom of the menu.
Tap Account.
Tap Switch to Professional Account.
Select Business and tap Next.
Choose the relevant business category and tap Next.
Add contact details such as email, phone number, and address, and tap Next.
Review your business information and tap Done.


Connect BigCommerce to Facebook: To connect BigCommerce to Facebook, you need to create a Facebook Shop. Follow the steps to create a Facebook Shop on your business website:


Go to facebook.com/commerce_manager to get started.
Click Next to set up your Facebook Shop.
Choose where you deliver your products to and click Next.
Connect your Facebook business account. Set one up if you don't have one.
Choose your payment method and click Next.
Preview your Facebook Shop and ensure that all the information is correct, then click Finish Setup.
Add products to your Facebook Shop by creating a catalog in the Commerce Manager. To create a catalog, follow these steps:

Login to Commerce Manager.
Click +Add Catalog.
Choose the catalog type that best represents your business, then click Next.
Choose how you want to add products to your catalog.
Add information about your product, including images, descriptions, and pricing.
Publish your catalog.


Connect Facebook to Instagram: Once you have set up a Facebook Shop, you can connect it to your Instagram account. Follow the steps to connect Facebook to Instagram on the Instagram business website:


Go to your Instagram profile.
Select Edit profile.
Under Public business information, select Page.
Tap Connect another Page.
Select the Facebook Page you want to connect to your Instagram account.
Review the permissions and tap Done.


Upload your product catalog: Instagram Shop requires a product catalog. It is a list of all your products, inventory, and pricing information.

You can manually enter each product into the Commerce Manager or integrate a pre-existing product database from a certified eCommerce platform (like Shopify or BigCommerce).

Tag your products: Once your product catalog is uploaded, you can tag your products in your Instagram posts and stories. Visitors will be taken to your website where they can buy it when they click on the product.

You can even add product tags to your Instagram posts and stories. Using all these new features in tandem should help you sell more products. Be sure to get familiar with all the features before using your new Instagram store.
Once it's set up, you can sync your product catalog and manage your inventory.
How To Grow Your Business Brand on Instagram?
You can grow your brand by increasing your presence on Instagram. Share quality pictures, engage with your audience, and use relevant hashtags.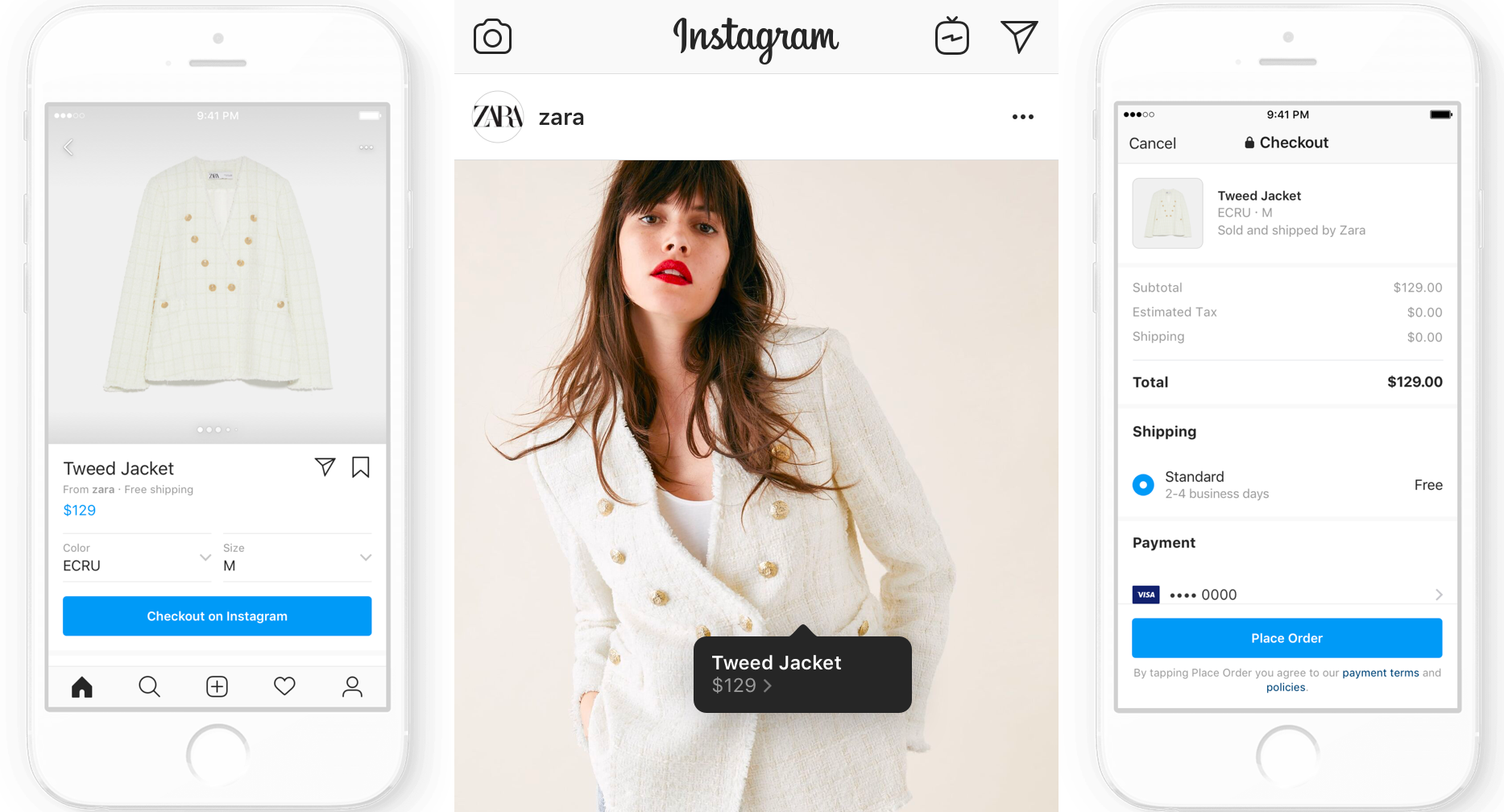 By doing so, you will be able to increase your brand's visibility and attract more users. You can also use the BigCommerce Instashop integration to keep customers up to date with your products.
You would never allow your website to get out of date, and you shouldn't allow your Instagram shop to get out of date either. As an eCommerce brand, you're in the business of providing customers with an easy way to buy your products online.
Pay attention to brands that do Instagram shopping well, and try to emulate their approach.
With BigCommerce Instashop, you can also set up automatic updates. That means your Instagram shop will always show real-time availability and prices.
This feature saves you time and reduces the chances of mistakes such as having the wrong item in your Instagram store.
BigCommerce also offers customizable product stickers. You can also use product tags for Instagram Live. If your brand announces an upcoming product, posting on Instagram Live is an excellent way to do it.
Plus you can showcase product collections in your Instagram shop. These features make the shopping experience even better. They also help your brand stand out in a crowded online marketplace.
Instagram shopping is one of the easiest ways to buy products online, and your business must have a presence.
How To Use Instagram Insights To Track Your Store Performance?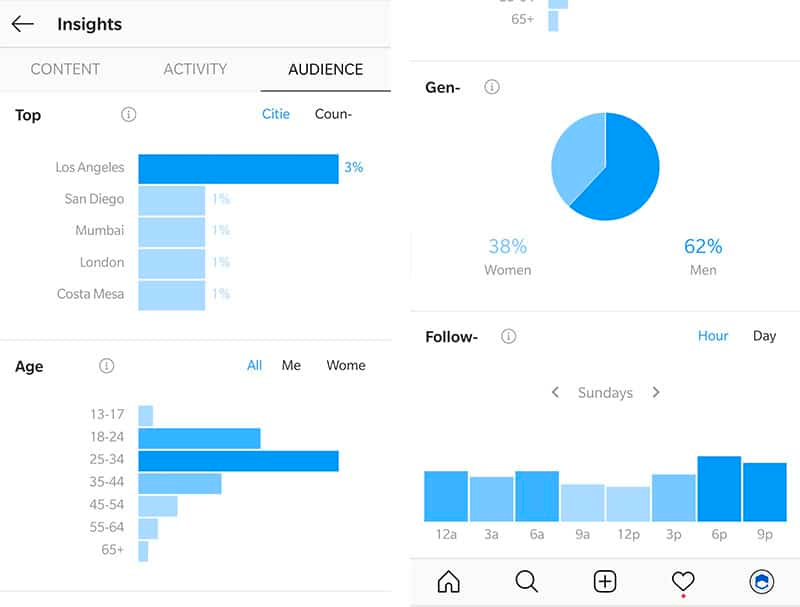 Using Instagram shopping analytics, you can track views, purchases, engagement, and trends, improve your marketing strategies, adjust in real-time, fine-tune product offerings, and drive revenue.
Instagram provides useful insights and analytics to help with this. These data points can help you see how well your posts are performing, how well your shop is doing, and how many views you're getting.
You can also track engagement like comments and likes, and spot trends in your audience. Use this information to make smart decisions to improve your marketing strategies.
You'll be able to adjust your plans and tasks on the fly with real-time data coming in all the time.
Plus, you can tweak your product offerings and drive more revenue with targeted advertising and paid ads.
From Instagram Discovery to Profitable Conversions with Content Marketing
BigCommerce Instagram Integration Guide reveals a goldmine of opportunities for eCommerce entrepreneurs in a world where attention is the new currency.
Using captivating visuals, engaging storytelling, and strategically tagging your products, you can transform your Instagram profile into an irresistible virtual storefront, captivating the billion-strong audience and generating revenues in the process.
While setting up an Instagram shop is an important step for brands, many may overlook a bigger and more effective source of traffic: content marketing.
The Instagram platform plays a significant role in driving sales by showcasing products and enticing customers. Content marketing, however, can provide a more comprehensive and long-term solution.
Build brand authority, establish trust, and attract organic traffic with compelling and informative content that resonates with your target audience. By delivering value and building relationships with potential customers, this approach goes beyond just promoting products. Using content marketing as a core strategy, e-commerce brands can generate sales online in a sustainable and powerful way.
By doing so, you can guide potential customers through their journey: you can help potential customers discover your products and guide them to the page where they can buy. When you create well-crafted content, you will be able to entice and convert potential customers, resulting in a significant boost in sales.
So, if you want to see your business thrives even in a complex and dynamic business environment, one should not neglect or underestimate the importance of content marketing. Because it is designed to attract attention, generate interest, and compel your audience to take a desired action
Book an appointment with AmpiFire today and unlock the full potential of your Instagram store.