When it comes to marketing real estate, the challenges are different from other industries. Before the internet, real estate agents had to rely on printed brochures, sign boards, and newspaper ads to market their businesses and listings. While some marketing strategies haven't changed much since then, a lot has. The virtual world now plays a bigger role in how real estate businesses are marketed and listed online.
Whether you're just getting started in real estate or looking for new ways to market your enterprise and properties, content marketing can give you a competitive advantage. Content marketing is a powerful way to promote your business and listings with potential clients.
In this article, we'll look at some ways real estate agents can use content marketing to market their business and listings.
Why Real Estate Agents Should Use Content Marketing
One of the best reasons for agents to use content marketing is that it's cost-effective.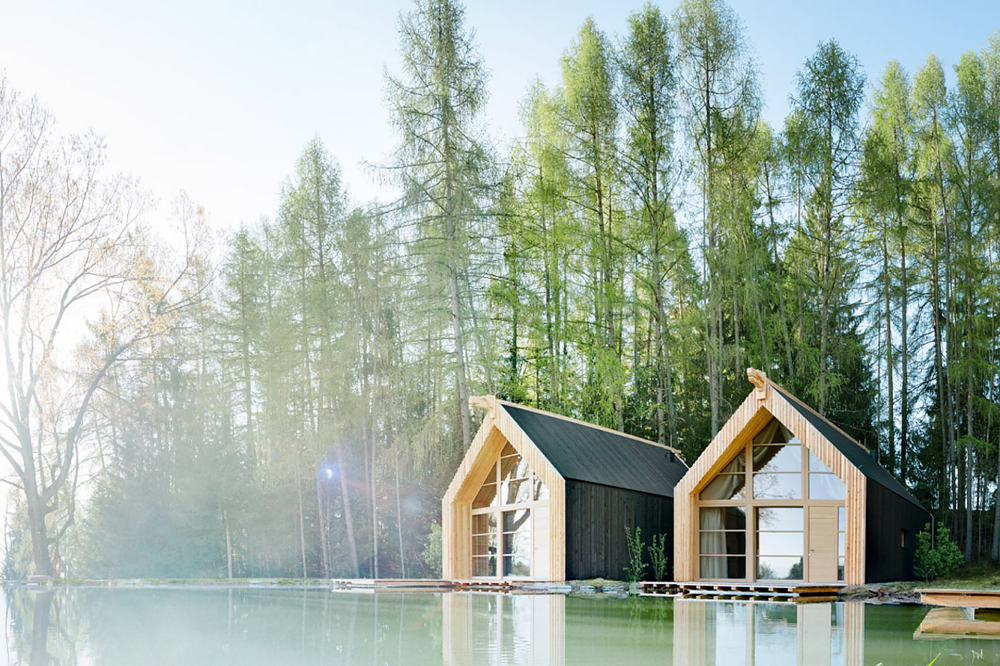 Content marketing is a powerful tool for real estate agents to improve their businesses, generate leads and increase their property sales. It is an essential component of the digital marketing effort, but too many real estate agents don't fully leverage its potential.
You don't need to invest in expensive advertisements, and there's little-to-no risk of lost revenue if your content marketing campaign fails—unlike with paid ads.
As a real estate business owner, you have to budget for all of your expenses, including marketing.
A successful content marketing campaign can significantly increase your traffic and leads, which benefits you and your clients. Content marketing is an excellent way to get your business name out there, build relationships with potential clients and establish trust. The more authority you have in a niche, the more credibility you will have.
Write Guest Blog Posts
One of the easiest ways to get started with content marketing is to write guest blog posts for websites relevant to your industry. This can help you reach new people interested in real estate and people who might be looking for a new agent.
The posts published on other people's websites can help drive traffic back to your site.
When you write a compelling blog post, other blogs might want to publish your content on their site too. You can pitch yourself as a guest blogger to websites in your industry like realtor.com, RE/MAX, Trulia's Open Door, Zillow's Open Door, Keller Williams, or local blogs.
A good way to find websites that accept guest posts is to search for "real estate guest bloggers" on Google. You could also search for "real estate blogging" or "real estate guest blogging" on a blogging website like Medium to find relevant guest blogging opportunities.
Promote Your Events
Another way to use content marketing to promote your real estate business is to promote your upcoming events.
These events can be open houses or seminars hosted at your office where you could invite other agents, industry leaders, and potential clients.
These events are a great way to get your name out there in the real estate industry and to meet potential clients. They're also a great opportunity for you to share your knowledge about the industry and build your reputation as an expert in your field.
Utilize Professional Networking Events
If you're not already a member of your local Chamber of Commerce or real estate association, now is the time to join. Attending monthly networking events is a great way to meet potential clients and employees.
Once you've joined, take advantage of all the benefits that come with membership:
Meet with other members during monthly luncheons and dinner meetings
Attend sponsored events such as seminars and workshops on topics relevant to your business
Participate in community-building activities like 5K races or golf outings (which also provide excellent opportunities for meeting new people).
These events are great for making new connections and growing your network.
They're also a great way to promote your real estate business and meet people who could be your clients or potential clients. These events could take the form of a meet-and-greet at a restaurant, a cocktail hour at a bar, or a potluck hosted at a coworking space.
You can also attend conferences and trade shows hosted by organizations like the National Association of Realtors (NAR), the National Association of Home Builders (NAHB), the International Council of Shopping Centers (ICSC), or the International Council of Shopping Centers (ICSC).
Write Newsletter Sponsored Content
Write a newsletter that people will subscribe to, read and share. Make sure your content is relevant and helpful to the reader.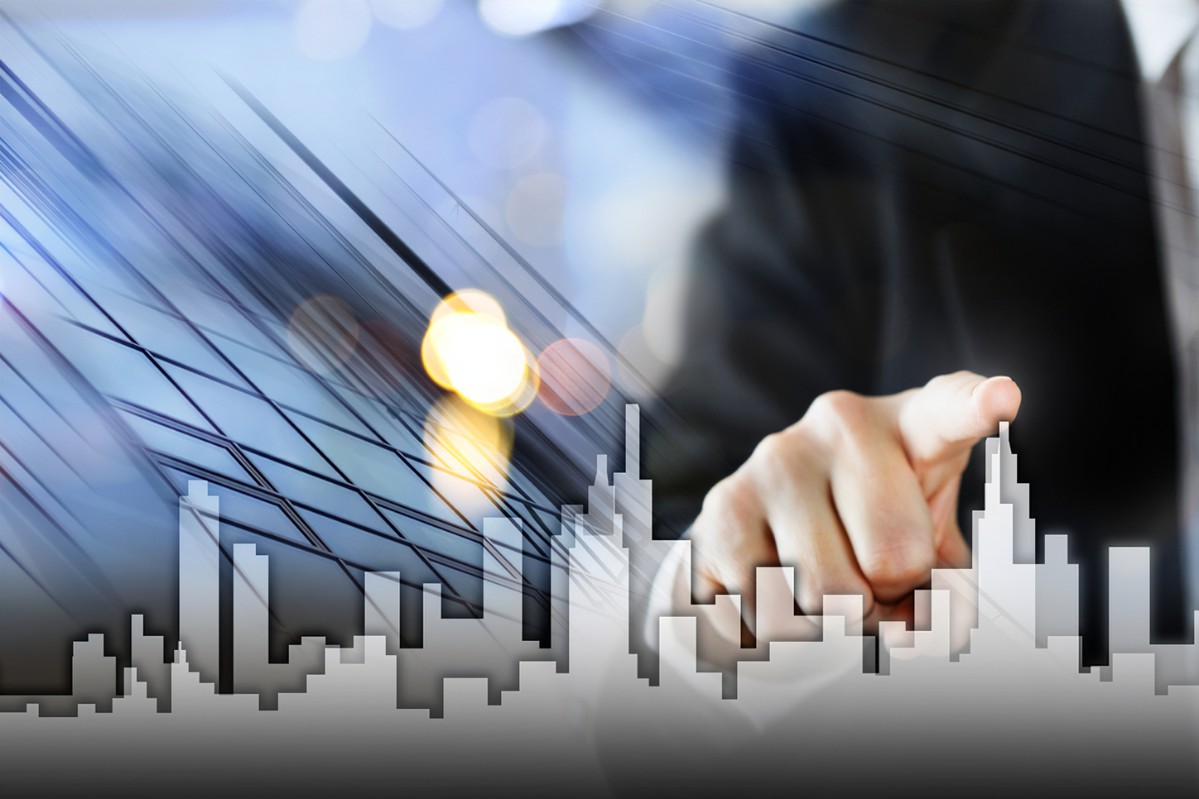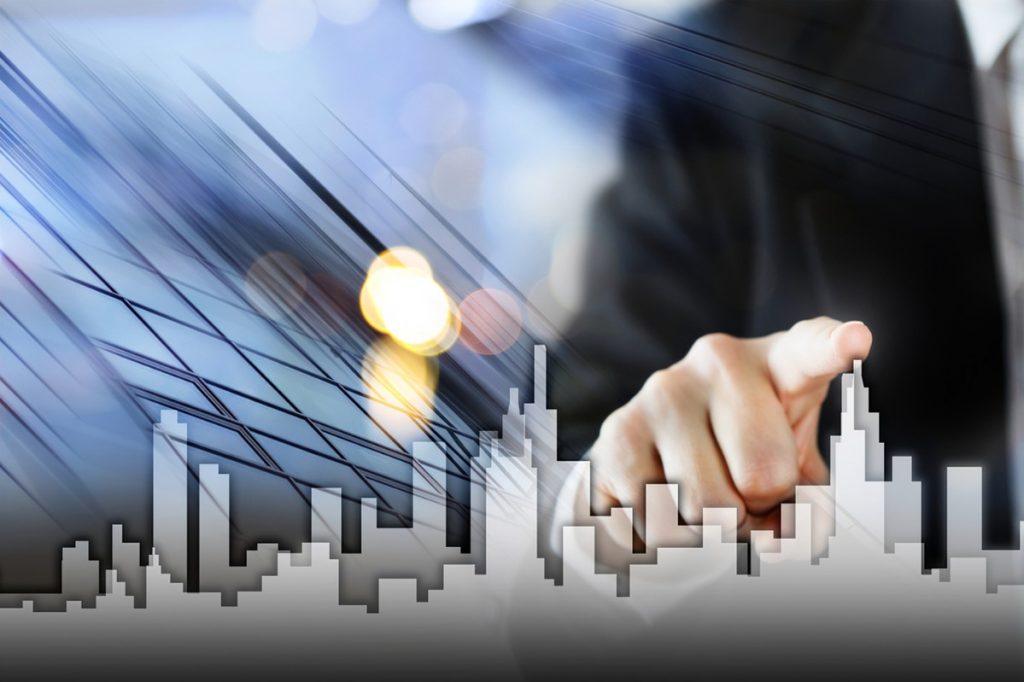 You could also reach out to other real estate businesses to see if they'd like to sponsor an article on your blog or newsletter. You could write about a specific product or service that your business offers or a helpful tip for real estate agents and homeowners.
And make sure you give your audience a reason to subscribe.
For example "By subscribing today, I will save $1000s off my next home purchase!" or "Get secret tips on how I sold my house for $10k over asking price!" The key here is making it valuable information that would benefit them greatly
Advertise On Real Estate Lead Generation Websites & Get Featured On Brand Name Media Sites
Another way to use content marketing to promote your business is to advertise on real estate lead generation websites.
These websites collect and distribute real estate leads to agents in your area. You can target and reach potential clients by creating sponsored ads on these real estate lead generation websites.
These websites host a variety of real estate ads, including advertisements for agents looking for new clients. You can pick a website and pay to show up at the top of the list whenever someone searches for a real estate agent in your area. You could also pay to show up in searches for specific keywords like "HVAC repair in Austin" or "real estate agents in San Antonio."
Get Your Brand Name on High Profile Media Sites!
Brand name media sites attract an audience with a lot of influence in their field such as realtors, mortgage brokers and home builders so it's important that they see what you offer as well as how much experience you have under your belt before making any decisions about who they should do business with.
They have the highest traffic volume and are frequented by people who are looking for homes for sale. You can also get your listings in front of prospects when you promote them on these platforms.
Increase Your Real Estate Business Online Visibility & Generate More Leads
Content marketing is a perfect way for real estate agents and agencies to increase theri online exposure and scale their business. The key is to create high quality content with compelling call-to-actions that will entice potential clients to fill out contact forms, subscribe to email newsletters or sign up for events.
This will give agents their first opportunity to build relationships with these people, which is how they'll ultimately convert them into buyers or sellers on any given day.
Here is an example of what one of our users shared with the Ampifire community: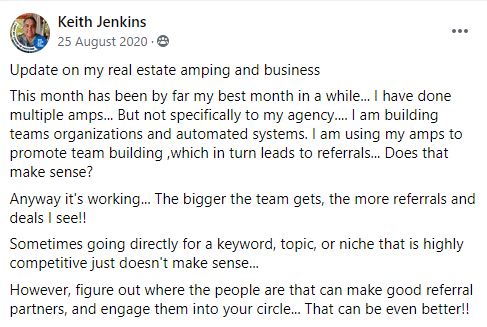 Now don't generate content just to have it sit there and stagnate–use the power of our content amplification technologies and our powerful media distribution network so that your message gets heard by real people who are interested in what you have to offer!
You deserve success!
See how Ampifire generates qualified traffic to your real estate business and improves your online exposure by scheduling a free demo.