"You never want a serious crisis to go to waste. A crisis provides the opportunity for us to do things that you could not do before."

– Rahm Emanuel, advisor to President Obama.
There are opportunities for online freelancers, people new to online businesses, any business with a website, and existing online businesses.
If any of that describes you then keep reading because this report could have a big impact on your financial future. You might need to change and adjust what you are doing, but that's just how it is. Be prepared to let go of what was working for you in the past.
You might be caught up and paralyzed in fear right now while thinking about how bad the situation is, but remember some important things…
Most people will still have jobs and an income, which means money is around. Even in the great depression, the vast majority of people were employed.

An economic crash does not destroy wealth but transfers it. On a macro-scale governments & society have the opportunity to redistribute wealth to those more worthy (maybe that's why this phenomenon appears to be a natural product of human society… to give us a chance to fix what is wrong). This means you have an opportunity to make money if you make smart & careful decisions, while still minimizing risk.

People are still spending money and people still need and want to buy things, while overall there will be a dip in some types of spending, people will still be spending.

Businesses still need customers and while there will be closures, the majority of businesses will stay in business. There's still going to be dentists, eCommerce stores, lawyers, and many more that need online marketing services. (content etc.) So those business opportunities to provide those services are still there.

Some industries will prosper just like in any other recession and you can potentially pivot to serve these industries. Yes, some industries will be hit hard, but they will still be around, just smaller while others will prosper and be a potential opportunity to ride the wave of growth.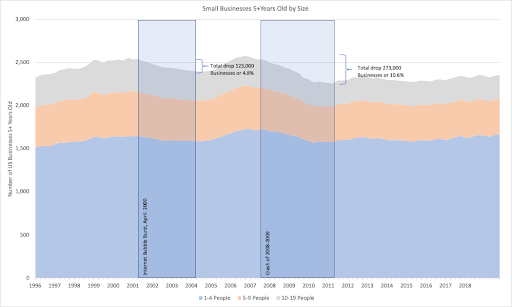 Also the good news is that economic declines tend to be much shorter than the periods of growth. So what you do now sets you up for the next period of growth.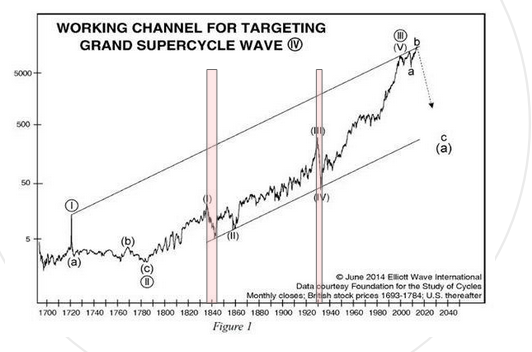 What About Your Business, Chris? How Was AmpiFire Affected By The Lockdowns?
It wouldn't really make sense for me to give you advice on how to maneuver the upcoming collapse if you didn't have the context of how my own business is doing and what we plan to do.
My own business, AmpiFire.com, has so far not been affected that much and continues to grow as it's in a growing industry (I'll discuss the importance of being in a growing industry later).
While I doubt we will ride this crash unscathed, I'm optimistic we can pivot to make the best of a bad situation and will probably end up better off.
In the previous recession, my various business projects continued to grow and we have seen an upward trajectory over the past decade. As a matter of fact, in 2019 we even doubled our revenue. The first quarter of 2020 did 3x the revenue of the previous quarter. We did all this while making a profit, without any funding, and without any debt.
Bad periods can come at any time, but they always bring opportunities as well. It might mean making a complete change in direction or it could be a smaller pivot. But you'll probably need to do something one way or another.
This situation is no different…
For example, many of our users use the AmpiFire platform to help grow local businesses and charge a significant markup for managing the service, but now many local businesses have been hit hard by the lockdown rules.
That's a problem for them and us, but instead of panicking, we've guided our user base to take careful action to make the most of a bad situation while even finding ways to grow their agency.
They do this by first identifying industries that are growing and focusing on helping those businesses instead. Being able to quickly pivot into a different growing industry is one of the great opportunities for many online businesses. I'll cover what industries offer opportunities and risks later in this report.
Our agency users are also offering discount deals to existing hard-hit businesses to help them through the crisis which is building long term loyalty from their clients. They are even helping these local businesses get the word out about their pandemic response.
They are taking this as an opportunity to build relationships with otherwise super busy business owners while they have less to do. Ultimately such business owners decide to hire them to improve their online marketing while foot traffic is quiet.
These uncertain times can be a very good time for agencies selling marketing services because there are now suddenly rapidly growing industries that need help, struggling businesses that need to adjust their marketing to survive, and an all-round explosion in internet traffic.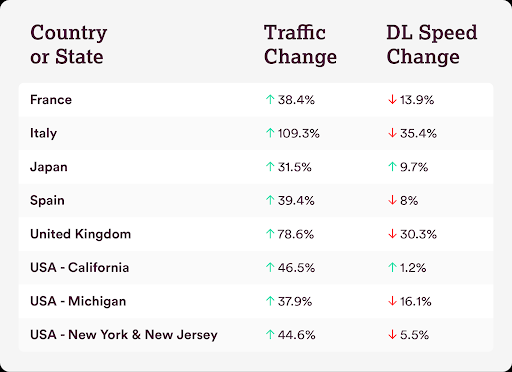 As you've probably gathered, if you have an opportunity to pivot and serve a growing industry, that might be something you want to do as there are big potential rewards.

Check out our new article Which Business Niches Are Growing During The Virus Outbreak and explore some of the growing industries and niches that you can profit from.