Article at-a-glance: 

Known for their simplicity, customization, centralization of operations, and scalability, BigCommerce and Magento have become the go-to tools for businesses in the modern age of online shopping.

- BigCommerce offers a number of built-in features and data tools, but it may be more challenging for beginners. Due to its extensive customization options, Magento is favored by enterprise-level businesses, but it requires technical expertise to make the most of it.

Integrations: Although Magento is open-source, it requires more technical expertise, while BigCommerce has many built-in integrations with popular tools and platforms.

Limitations: In addition to higher pricing, a learning curve, and checkout customization constraints, BigCommerce has potential scalability issues. 

Magento's limitations include its complexity, resource-intensive hosting requirements, and slower performance on shared servers.

Pricing: While BigCommerce offers tierred subscription plans with predictable costs, Magento's pricing includes hosting and development.
Imagine yourself in the bustling world of online shopping, where Magento and BigCommerce rule the roost.
You might have heard that in terms of customization and growth, Magento wins, while BigCommerce wins for user-friendliness and marketing.
Here's our comparison of BigCommerce's and Magento's integrations, limits, prices, features, and ideal fits for businesses.
Key Features
| Criteria | BigCommerce | Magento |
| --- | --- | --- |
| Pricing | Standard Plan: $39 per month, Plus Plan: $105 per month, Pro Plan: $399 per month, Enterprise Plan: Custom pricing based on requirements | Open Source: Free, Commerce: Starting at $1,999 per year |
| Hosting | Hosted platform | Self-hosted platform |
| Customization | Easy to customize with a drag-and-drop editor and a wide range of themes and templates | Highly customizable with a steep learning curve and the need for technical expertise |
| Integrations | Offers a wide range of integrations with leading payment gateways, shipping carriers, and third-party apps | Offers a wide range of integrations, but may require custom development for some integrations |
| Features | Offers a comprehensive set of features, including unlimited staff accounts, 24/7 support, multi-currency support, and more | Offers an extensive feature set, including multi-store management, multiple language support, and more |
| Scalability | Highly scalable, with plans and features to support businesses at any stage of growth | Highly scalable, with the ability to handle large inventories and high volumes of traffic |
| Limitations | Can be relatively expensive compared to other ecommerce platforms, may be slow on small or shared servers, and may require technical expertise for some customizations | Self-hosted platform may require technical expertise and can be challenging for small businesses, may be slow on small or shared servers, and may require custom development for some integrations |
Quick comparison of the key features of BigCommerce and Magento
BigCommerce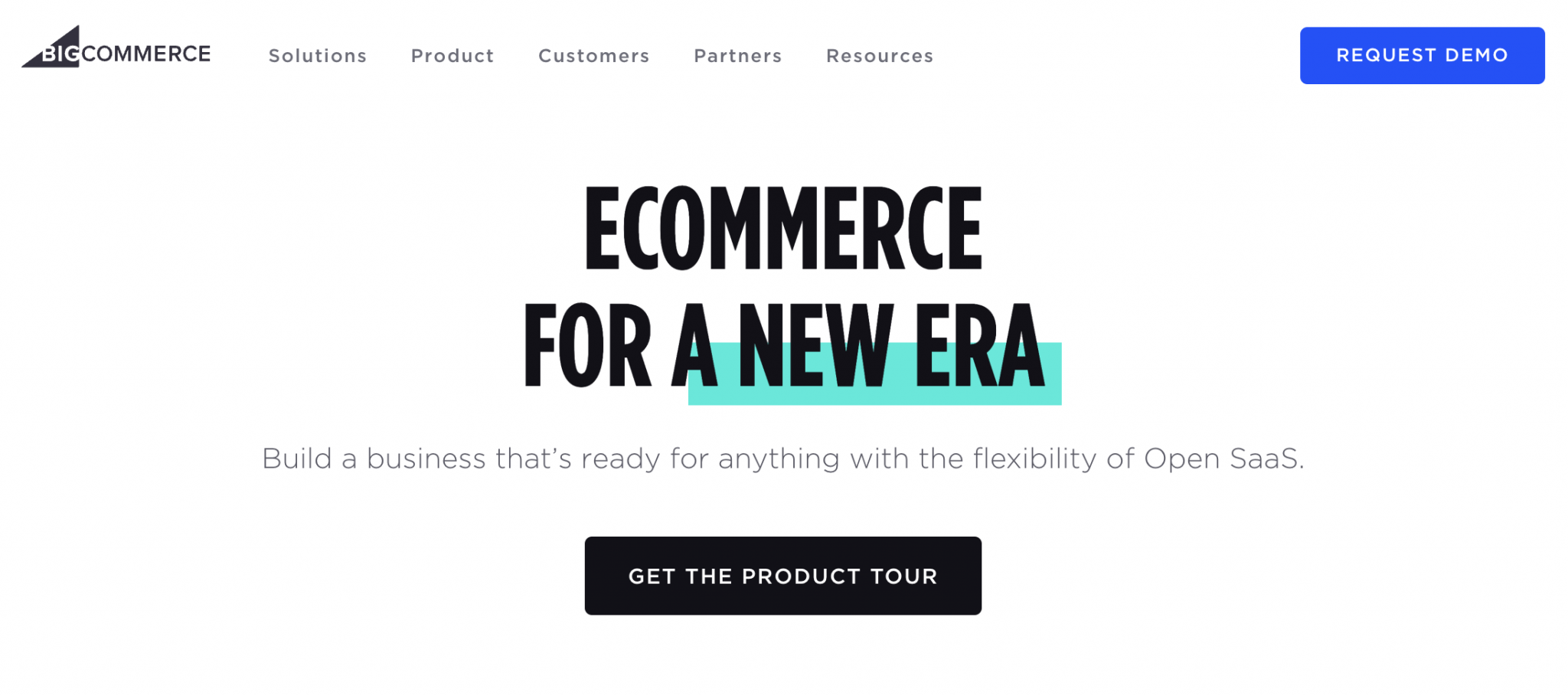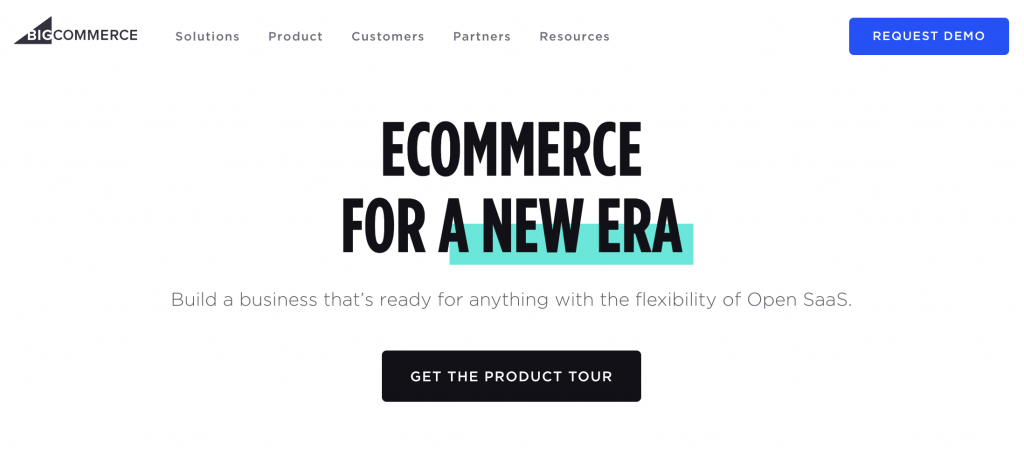 "I have been using BigCommerce for my online store for over a year now and I am extremely satisfied with the platform. The ease of use and the quality of support are top-notch. The platform offers a wide range of selling tools on its entry-level plan that are perfect for small businesses like mine. I also appreciate the Google Customer Reviews feature, which allows me to collect and display feedback from users who have made a purchase from my online store. The platform is easy to use and get started with, especially when it comes to managing products and catalogs. Overall, I highly recommend BigCommerce to anyone looking for a user-friendly and scalable ecommerce platform." –

Emily Cullinan, Marketing Strategy Manager at EYEMAGINE
Many of our users report that the built-in multichannel integration in BigCommerce helped their business grow. They saved time and streamlined their operations by managing inventory and orders from one dashboard.
BigCommerce is well-suited for small to medium-sized businesses needing scalability and user-friendliness, enterprises with complex needs, and companies seeking extensive integration capabilities.
Magento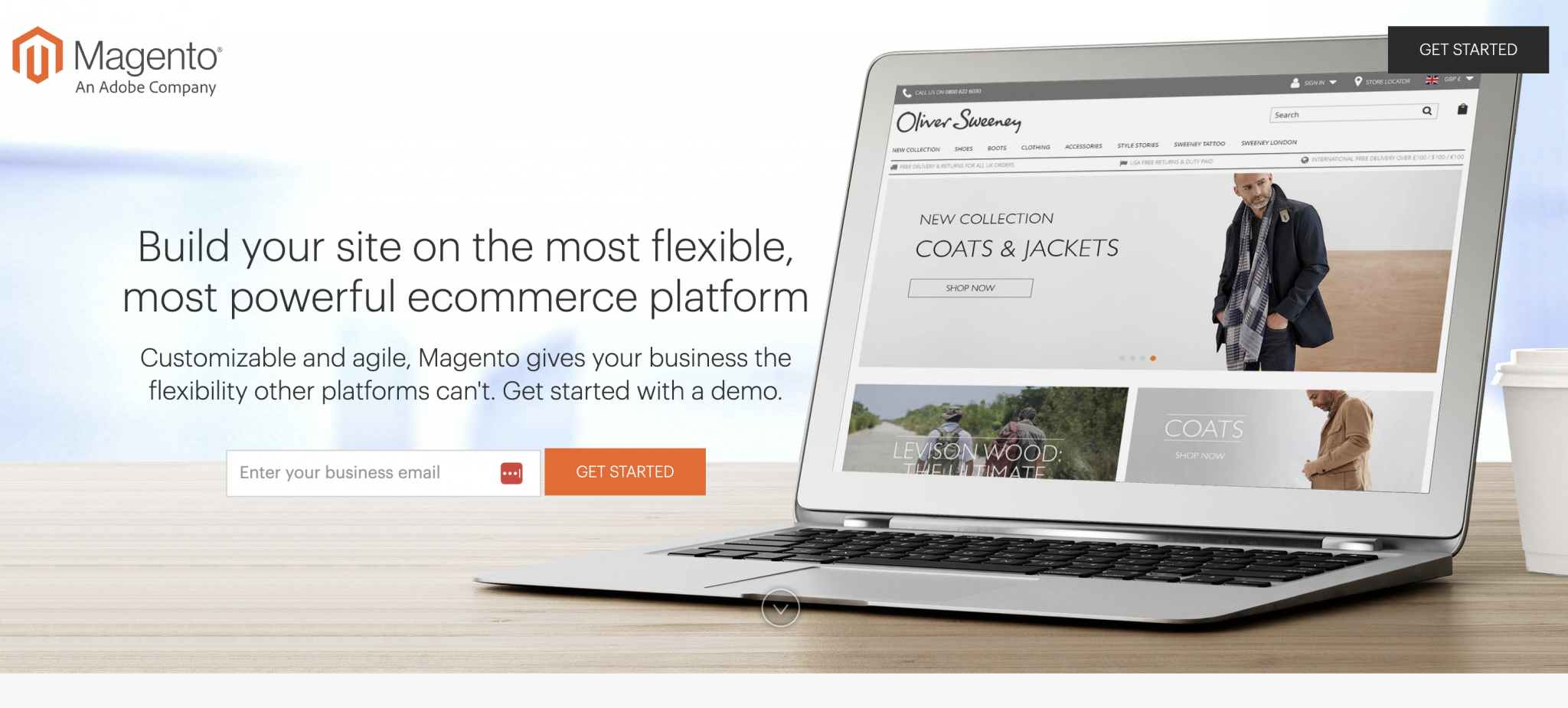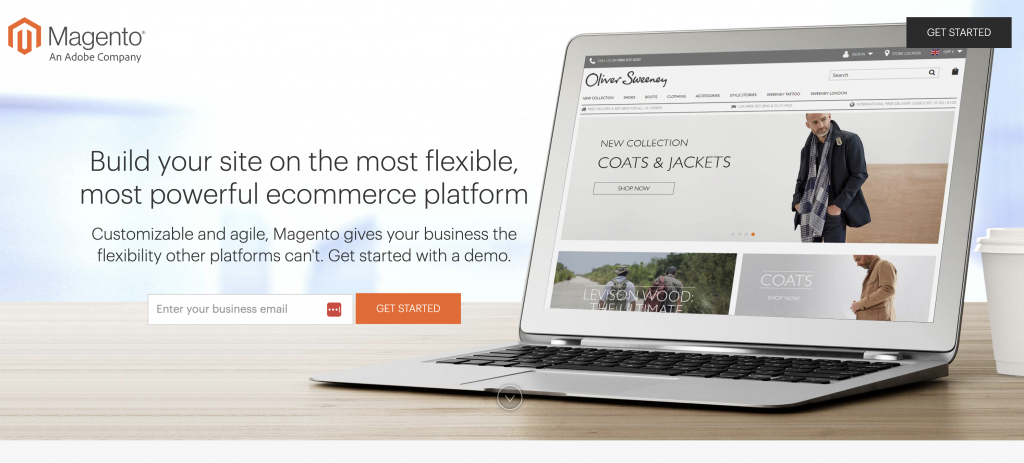 Magento is known for its robustness, scalability, and integration options with a wide range of third-party services. Merchants can benefit from features such as multiple store management, powerful marketing tools, and analytics capabilities. With its user-friendly interface and intuitive design, Magento has become a popular choice among online retailers.
Exploring the platform and its features, I find Magento to be perfect for businesses looking for extensive customization, enterprises with complex needs, and companies with technical know-how.
Limitations
BigCommerce Limitations
While BigCommerce has its advantages, it's important to weigh its disadvantages when determining if it suits your business's ecommerce needs:
Costs Can Increase as Sales Grow: As your business grows and generates more sales, you might need to upgrade to a higher plan as BigCommerce's pricing is based on volume.

Limited Customization for Themes: BigCommerce has customizable themes, but they're not as customizable as other platforms like Magento. If you need unique branding or highly customized designs, it can be a problem.

Complex Customization Requires Technical Expertise: BigCommerce offers customization tools, but more complicated changes might require technical expertise. Because of that, you might have to hire BigCommerce developers.

Transactional Fees on Lower Plans: Lower-tier plans may have transactional fees for credit card payments. The fees are usually lower than third-party processors, but they still add up.

Advanced SEO Options Limited: BigCommerce offers basic SEO features, but more advanced SEO customization options may be limited. You might lose organic search traffic if your business relies heavily on it.
Magento Limitations
Ecommerce platform Magento has certain limitations you should be aware of:
Slowness on small/shared servers: Magento can be slow on such servers, affecting user experience.

No technical support: Our non-technical team members found Magento to be a steeper learning curve than expected. And Magento doesn't have official support, which can be a problem for businesses without tech skills.

Complex migration/upgrade: It can be expensive and time-consuming to move to Magento 2.

Higher costs: Magento can be more expensive than other platforms.

Few skilled developers: It can be hard to find Magento developers. Often, customizations require developers' expertise, which leads to higher costs and longer implementation times.

Specific hosting needs: Magento requires specific hosting expertise, tough for non-techies.
Integrations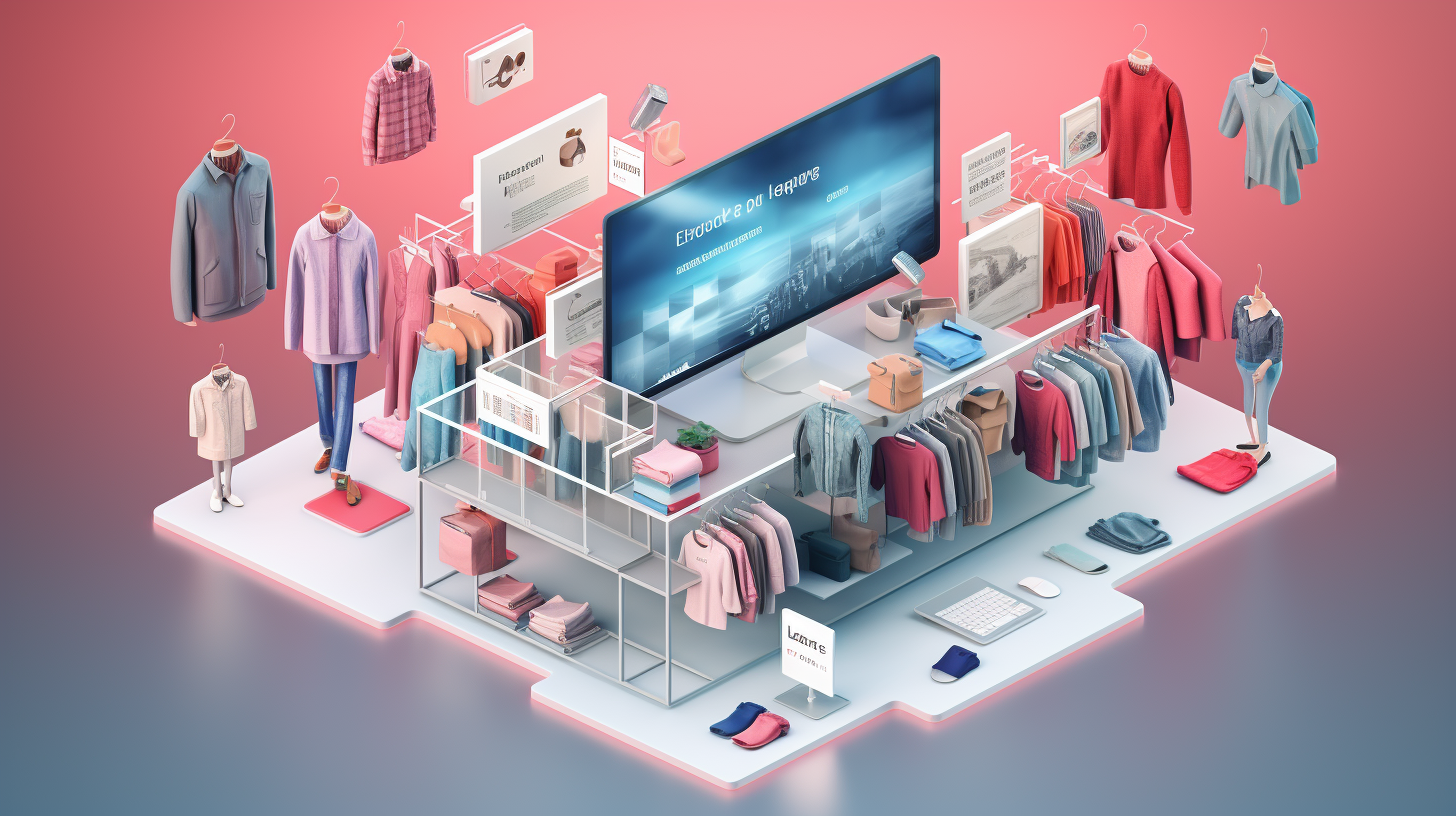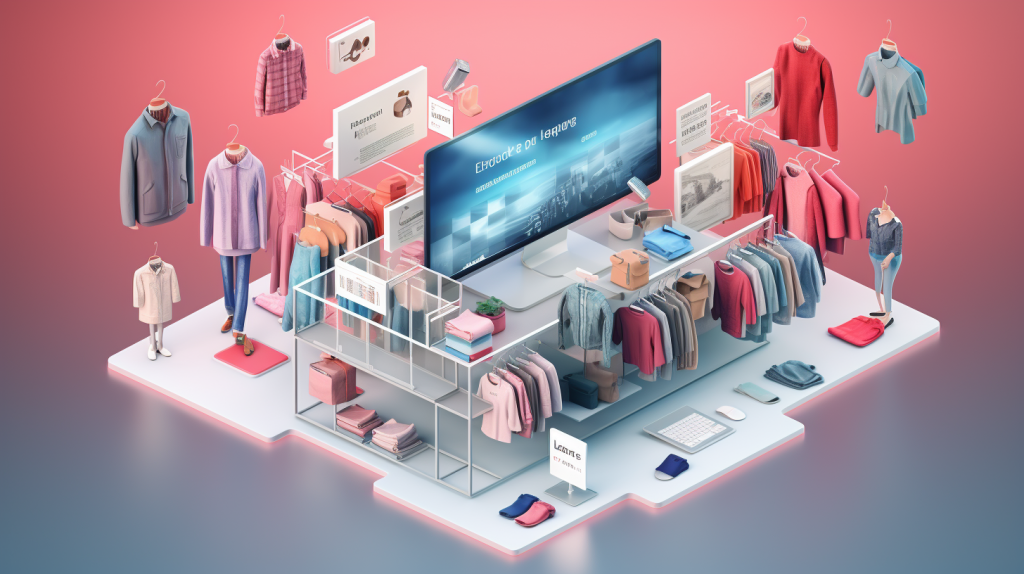 Ecommerce platforms benefit greatly from integrations. Magento and BigCommerce both offer extensive integration capabilities, but they differ in their approach, options, and ease of implementation. Here is a detailed comparison of BigCommerce and Magento integrations:
BigCommerce Integrations
Using BigCommerce, you can automate business processes and expand your market. BigCommerce stands out for these reasons:
ERP Integration: BigCommerce seamlessly integrates with Enterprise Resource Planning (ERP) systems, automating critical business processes and data transfers. Inventory management, order processing, and customer data synchronization are all made easier with this integration.

Ecommerce Apps: The platform offers a rich selection of ecommerce apps that enhance various aspects of online stores. The apps cover fraud prevention, product reviews, customer chats, and shipping management. Integrations like these eliminate manual work.

Zapier Integration: BigCommerce's compatibility with Zapier empowers users to connect and automate workflows between different apps. It's great for automating data transfers, reducing manual work, and making sure information is consistent.

NetSuite Integration: BigCommerce offers a pre-built integration with NetSuite, a comprehensive business management suite. With this integration, you can manage orders, products, inventory, and fulfillment smoothly.

Custom Integrations: BigCommerce supports custom integrations, allowing larger retailers to tailor solutions that meet their specific needs. For companies that need unique functionality and seamless integration with other systems, this flexibility is great.

Patchworks Integration: Through Patchworks, an Integration Platform as a Service (iPaaS), BigCommerce enables automation, streamlining, and business growth. It's a great way to connect different business apps.
Magento Integrations
Magento offers integrations suited for intricate business requirements and advanced functionality. Here's what makes Magento integrations different:
Extensive Integration Scope: Magento's open-source architecture allows for a wide array of integrations, including ERP, accounting, CRM, and third-party logistics. It's adaptable to a wide range of business needs. Its extensive integration options allow our clients to seamlessly connect their backend systems. Users share though that while they were able to integrate our ERP and CRM smoothly, it did require specialized development expertise.

Magento APIs: Magento boasts APIs that support integration with Accounting, ERP, CRM, Product Information Management (PIM), and marketing automation systems out of the box. It makes it easy to exchange data between different systems.

Custom Development and Third-Party Solutions: While Magento offers a plethora of integrations, certain niche or specialized solutions might require custom development or third-party extensions. With this flexibility, businesses can integrate in a way that fits their needs.

Integrate Module: Magento's Integration module simplifies integration by managing third-party accounts, OAuth authorizations, and security tokens.

Integration with Zapier and Workato: Magento's compatibility with Zapier and Workato expands ecommerce automation possibilities to thousands of apps.

Enterprise-Level Integrations: Magento's architecture is particularly suited for larger enterprises with complex integration requirements. For businesses with multiple brands or products, its multi-store management and customization options make it a great choice.
Simply put, BigCommerce shines with easy-to-use integrations that make it easier to run your business. Conversely, Magento shines with its adaptability, extensive integration options, and advanced features.
Big Names in the Game: Who Trusts BigCommerce & Magento?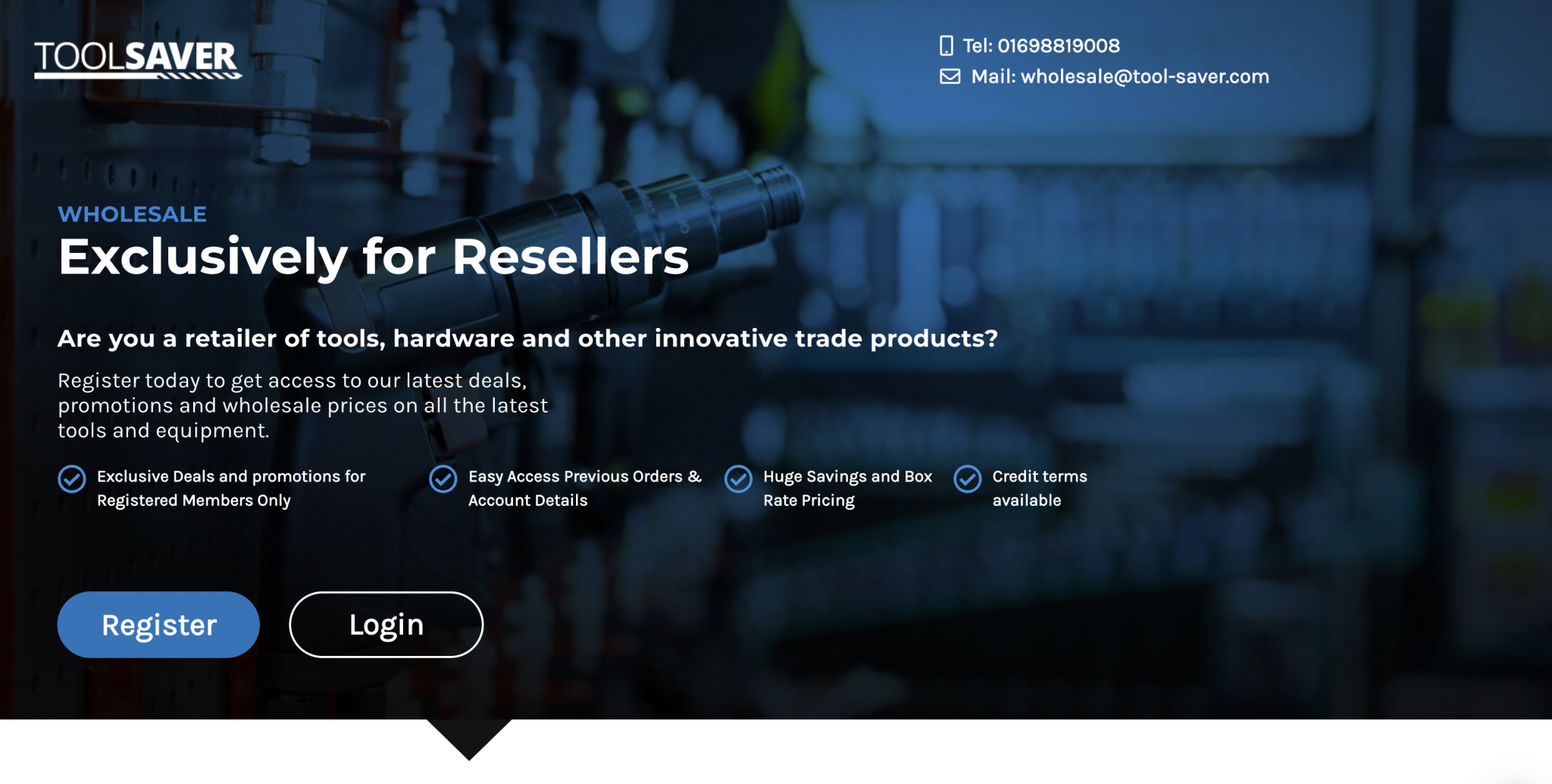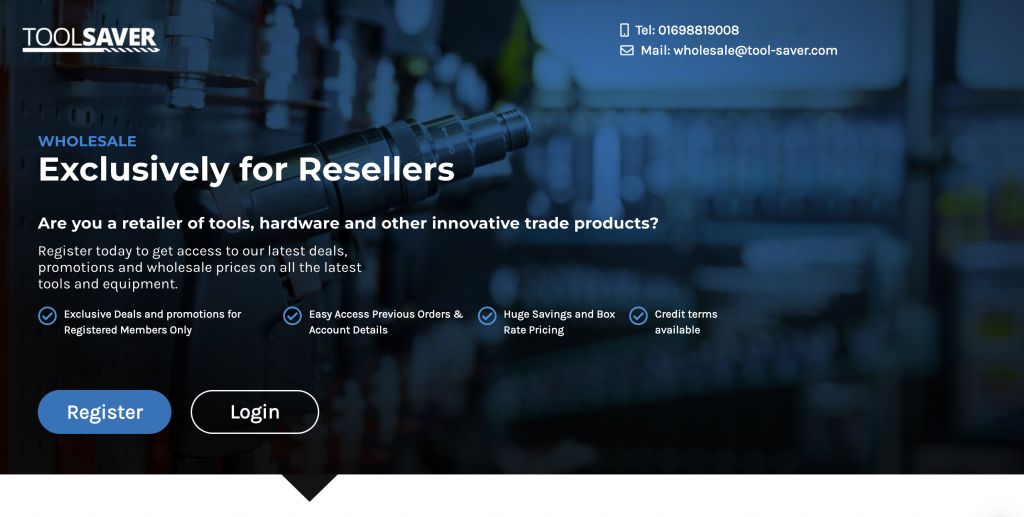 Famous brands that use BigCommerce:
Lily Blanche
Sticker it
Aura Sensory
Renogy
Simple Goodness Sisters
SkullCandy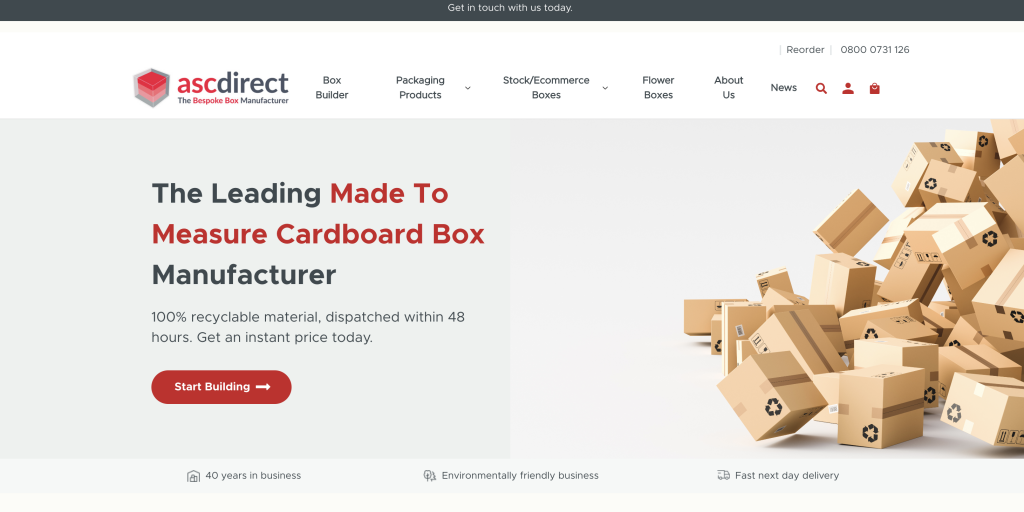 Famous brands that use Magento:
Ford Accessories
Bulgari
Coca-Cola
Olympus
Moschino
Christian Louboutin
Jaguar
Helly Hansen
Sigma Beauty
Monin
Liverpool
Vizio
Landrover
Pricing
| Level of Investment | BigCommerce | Magento |
| --- | --- | --- |
| Beginner/Small Business | Standard Plan: $29.95/month | Free (Open Source) |
| Intermediate | Plus Plan: $79.95/month | Commerce: Starting at $1,999 per year |
| Advanced/Enterprise | Pro Plan: Custom pricing based on requirements | Commerce: Custom pricing based on requirements |
Quick comparison of the pricing plans for BigCommerce and Magento
BigCommerce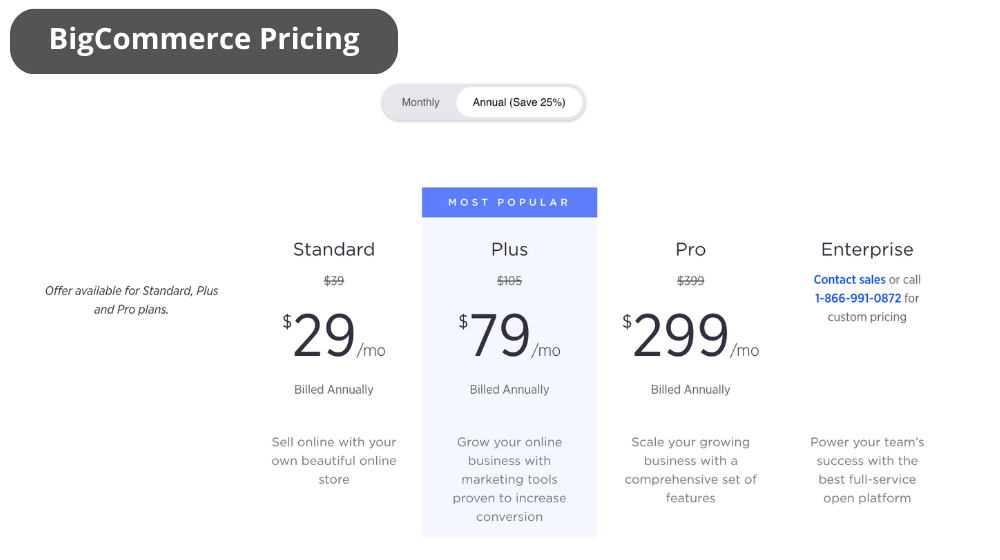 BigCommerce' Pricing Plans:
Standard Plan: Priced at $39 per month, or a reduced $29 per month if paid annually. Besides unlimited staff accounts, 24/7 support, and seamless integrations with leading payment gateways, this option has it all.

Plus Plan: Valued at $105 per month, or a discounted $79 per month when paid annually. With this package, you get all the features of the Standard Plan, plus abandoned cart recovery and customer segmentation.

Pro Plan: At $399 per month, or $299 per month with annual payment. With this plan, you get all the features of the Plus Plan plus custom SSL and Google reviews.

Enterprise Plan: Customized pricing based on individual requirements. In addition to all Pro Plan features, this tier offers priority support and tailored facets.
The Standard, Plus, and Pro plans cost $29, $79, and $299 respectively if you pay upfront. With BigCommerce's Enterprise Plan, you can request specific pricing based on your merchant's growth stage.
Magento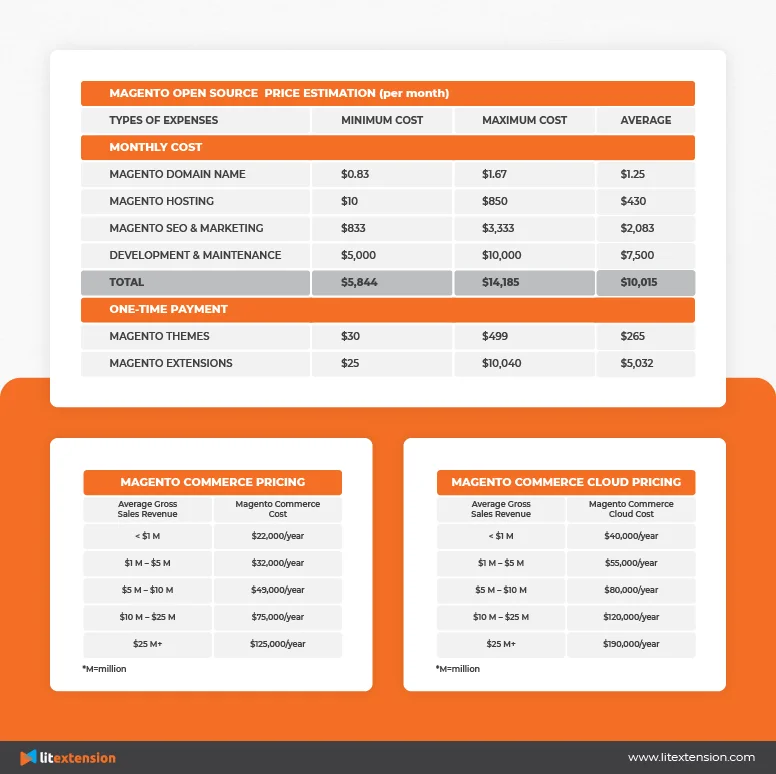 Magento offers three versions: Magento Commerce, Magento Open Source (formerly Magento Community Edition), and Magento Commerce Cloud (Adobe Commerce). Estimating your expenditures requires understanding the pricing structure of each.
Magento Open Source Pricing Breakdown – A Monthly Estimate:
Magento Domain Name: Your website's address, about $10-$20 a year, depending on popularity.
Magento Hosting: This is where your site's data is stored. Costs range from $10 to $850 per month, depending on storage requirements. A robust Magento site should be hosted on a Virtual Private Server (VPS).
Magento SEO & Marketing: To boost your online presence, SEO and marketing services can range from $10,000 to $40,000 per year.
Development & Maintenance: Hiring a developer for tasks like setting up, troubleshooting, and updating can cost between $5,000 and $10,000 per month. Make sure it's compatible with your site.
Magento One-Time Payment Costs:
Magento Themes: The appearance of your store matters. You can choose between free and paid themes, with paid themes starting at $30. You can customize through CSS and JavaScript.
Magento Extensions: Boost your site's functionality with extensions, costing from $25 to $10,040. Third-party tools make accounting, promotions, and shipping easier.
Magento Commerce & Magento Cloud Pricing:
Magento Commerce (Magento Enterprise) is designed for larger businesses. Hosting isn't included. Your prices are based on your gross sales:
< $1,000,000: $22,000/year
$1,000,000 – $5,000,000: $32,000/year
$5,000,000 – $10,000,000: $49,000/year
$10,000,000 – $25,000,000: $75,000/year
$25,000,000+: $125,000/year
Backup and hosting are extra costs with Magento Commerce Cloud:
< $1,000,000: $22,000/year
$1,000,000 – $5,000,000: $32,000/year
$5,000,000 – $10,000,000: $49,000/year
$10,000,000 – $25,000,000: $75,000/year
$25,000,000+: $125,000/year
You'll be able to make better decisions if you consider these costs. Make sure you balance your budget with the features and performance you want.
Products & Inventory, Blog Management & SEO
E-commerce requires inventory control, blogging, SEO optimization, and product presentation. We'll look at how BigCommerce and Magento excel in these areas.
Inventory Control: Streamlining Operations Solid inventory management fuels e-store triumphs. By avoiding stockouts, BigCommerce lets you navigate product catalogs, track inventory, and alert low stocks. The platform simplifies inventory updates with batch import/export.
Meanwhile, with its robust catalog management, Magento elevates inventory control. It's got diverse attributes, tier pricing, and effortless categorization. This suits businesses with intricate product lines, providing flexibility.
Blogging: Engaging audiences with a blog fuels audience connection and SEO. BigCommerce has a built-in blogging feature, so you can publish articles directly, boost your site value, and rank higher.

Magento doesn't have native blogging. However, third-party extensions can integrate blogs. Because of this complexity, compatibility checks and desired features have to be done.
SEO Optimization: Uplifting Visibility SEO's gravity can't be understated. BigCommerce boasts SEO-sensitive architecture with customizable URLs, meta options, and integrated analytics, boosting search visibility.

Magento mirrors this focus, featuring URL optimization, meta tags, and SEO-friendly URLs. It empowers advanced strategies like schema markup, enhancing search performance.
Product Presentation: A unified storefront product display shapes customer experiences. Drag-and-drop design makes BigCommerce's storefronts visually appealing and user-friendly.

Magento lets you arrange products the way you want. The system meets different needs with custom attributes, layers of navigation, and hierarchies.

10 Alternative E-commerce Platforms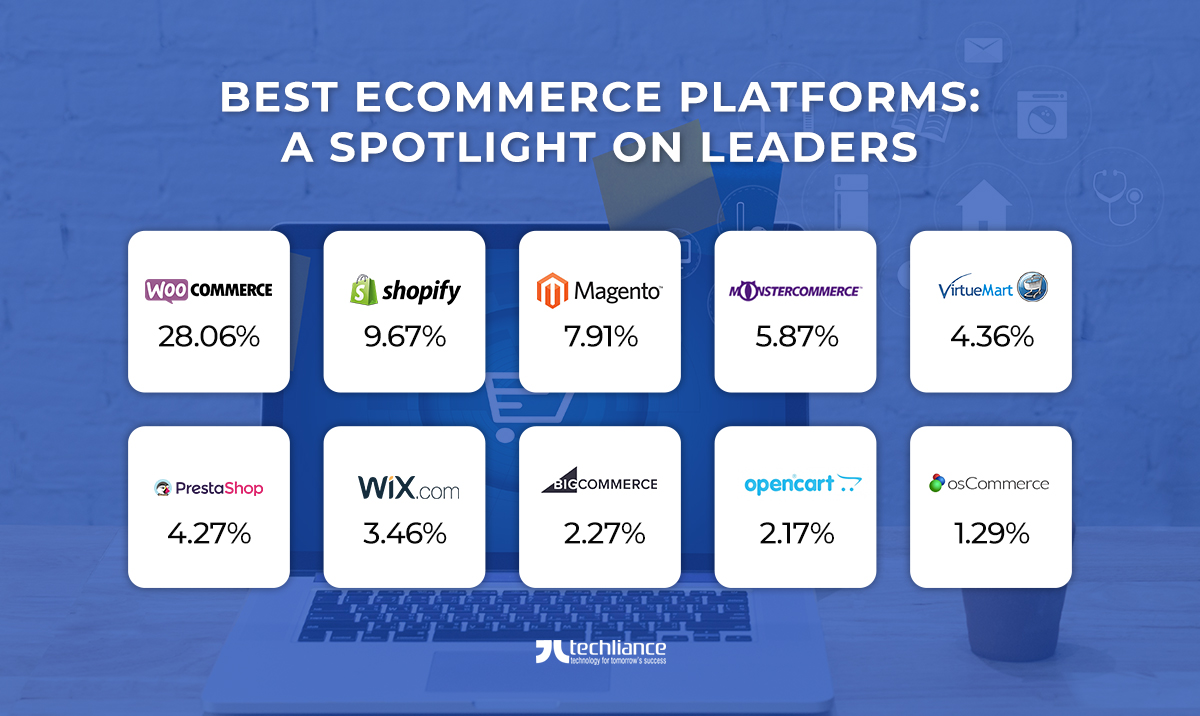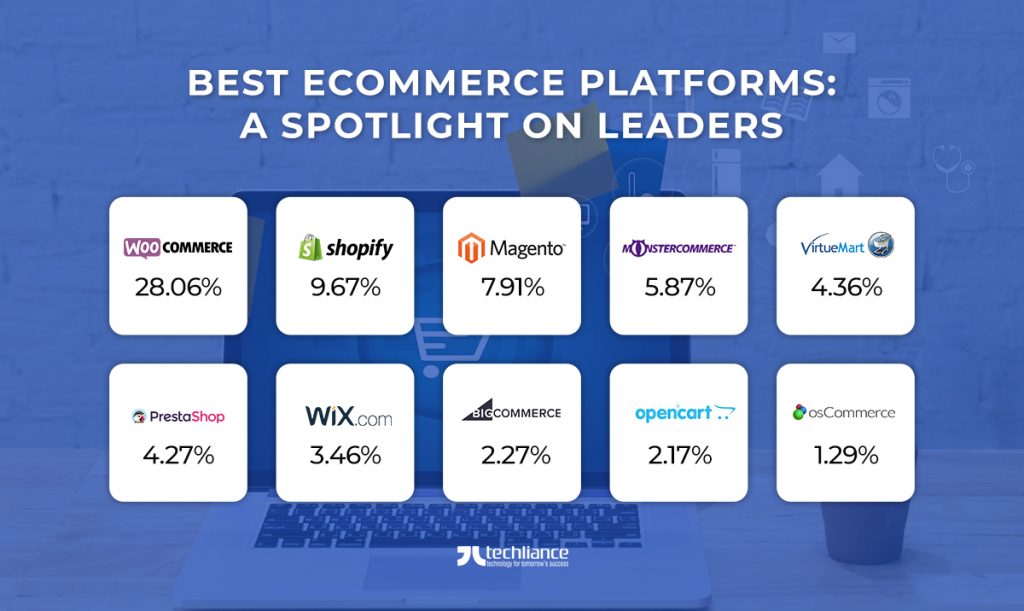 Consider these 10 other options instead of BigCommerce and Magento, each with unique benefits:
Shopify: A well-liked ecommerce platform with customizable designs, payment choices, and tools for marketing. It is best for small and medium businesses that want user-friendly, customizable features and room to grow.

WooCommerce: This plugin turns WordPress sites into online stores. You can add ecommerce features without a hassle if you're already familiar with WordPress.

Volusion: Designed for small to medium-sized businesses, it offers easy-to-use tools for customizing themes and payments.

MonsterCommerce: A great option for small to medium businesses, MonsterCommerce offers specialized e-commerce software, design services, SEO, merchant accounts, and SSL security.

3dcart: It's a good option for smaller businesses that need simple yet effective tools for marketing, payments, and themes. Highly customizable platform with scalability, suitable for businesses of any size.

VirtueMart: A platform integrated with Joomla that offers basic product listings to more advanced functions like promotions and SEO.

PrestaShop: This open-source platform gives you a lot of customization and flexibility, so you can make it work for you.

OpenCart: Open source option for those who want customization and flexibility. It has theme, payment, and marketing features. Known for its user-friendly interface and SEO capabilities, this platform supports multiple languages and currencies.

Quick eSelling: A hosted e-commerce platform that's easy to set up, offers third-party API support, and different price plans.

Yo!Kart: An entrepreneur-friendly marketplace platform with security, flexibility, and seamless user experience.
Being On The Fence?
For small to medium-sized businesses, BigCommerce's user-friendly setup is great for those without a lot of technical knowledge. If you prioritize simplicity, BigCommerce's intuitive interface and integrated features make setup and management easy.
Planning to sell across various channels? With BigCommerce's multi-channel integration, you can reach more people. It's also scalable, so you can grow as you do.
Opt for Magento if you're an enterprise or large business; it's customizable and scalable if you have a dedicated team.
Need advanced customization? Custom branding and functionality are no problem with Magento's open-source design and development capabilities.
Due to Magento's flexibility, integrations with ERP and CRM systems are seamless. Those with technical skills and resources should consider it, as its potential can be fully realized with a skilled development team.
Why Being Present on These Ecom Platforms Isn't Enough?
The key to maximizing the potential of Magento and BigCommerce or any other ecom platform is a strategic approach. This is where our team at AmpiFire can help.
By leveraging organic content, AmpiFire drives sustained hyper-targeted traffic and maximizes your brand visibility. As a result of a carefully designed content plan, brand establishment, and consistent content production, AmpiFire ensures your brand remains relevant over time.
We cultivate an online presence that thrives in the face of evolving digital trends, not just quick wins.
Our innovative strategy can propel your Magento or BigCommerce-powered store to lasting success.
Check out our customers' succcess page to learn more.