Article at-a-glance: 

- You can improve productivity and efficiency by hiring a virtual assistant (VA) or virtual writer for your ecommerce business.

- Upwork, Freelancer, Fiverr, FreeUp, and Onlinejobs.ph are some of the platforms that connect ecommerce owners with qualified virtual assistants and writers.

- In order to attract the right talent, you need to consider your specific needs, write a compelling job description, review applications and shortlist, evaluate candidates based on work samples and interviews, verify references, and make a final decision.
A recent survey conducted in 2020 found that 31% of ecommerce owners toiled away for 41 to 50 hours every week (via CM-commerce). Furthermore, 13% admitted to working up to 60 hours per week. Most of you will relate to these numbers, yearning for more hours in the day to tackle those crucial tasks that keep your business running.
Guess what? In the midst of your ecommerce endeavors, there's a silver lining. There are some responsibilities you can offload from your BigCommerce store. That's right! By hiring a virtual assistant (VA), you can unleash the creative prowess of virtual writers who can help your products soar to new heights.
Curious? Should be! I am going to reveal to you how to attract the right people for your online business in the following paragraphs. Get ready to discover the art of hiring exceptional talent for your BigCommerce store.
1. Consider Your Needs
Be sure to consider your needs before diving into the world of virtual assistants and writers.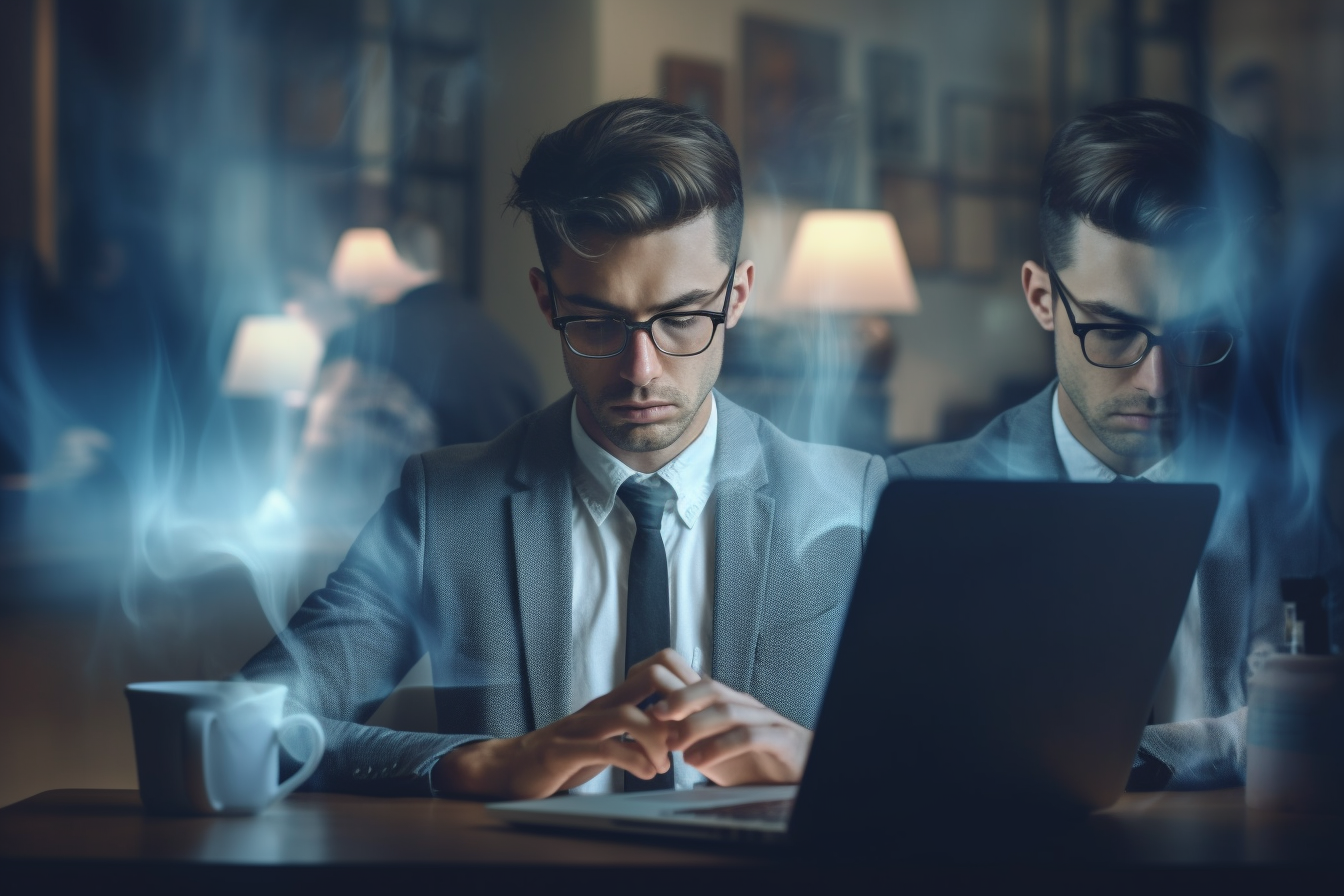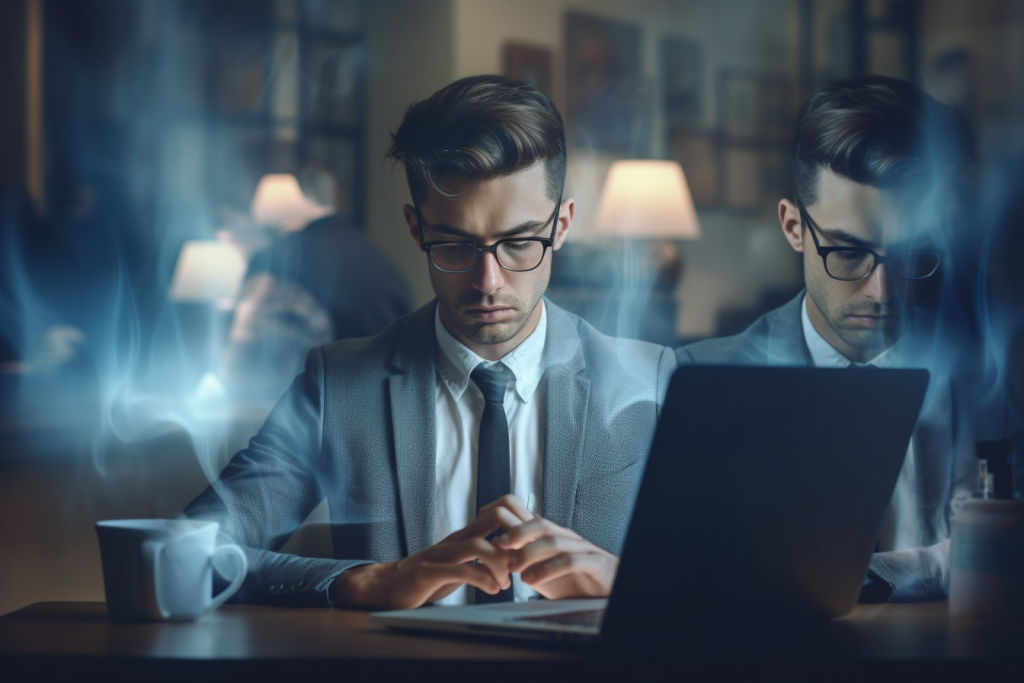 Assess your current overwhelm and rank your projects and tasks. What drains your productivity? Endless emails? Or the constant juggling of store management and customer service? Define your pain points and what you need from your virtual assistant.
Don't forget your writers! Your chances of finding the ideal candidate are slim if you're unclear about the content you want or the specific details like tone of voice. When you want an amplified social media presence, look for wordsmiths who can create and promote compelling content.
Once you know what you need, create your virtual dream team.
It's time to learn the art of hiring exceptional talent for your BigCommerce store.
2. Supercharge Your Hiring with the Right Platforms
A plethora of platforms have emerged designed to connect ecommerce owners like you with qualified candidates. These platforms provide a convenient one-stop solution to your need for virtual assistants and writers. What's more? Platforms cater to both writers and virtual assistants, making it possible to meet many needs in one go.
Here are a few top-notch platforms you should check out.
For hiring writers:
Upwork: Upwork is a popular platform for hiring freelance writers. Different levels of experience and skills are available among its writers
Fiverr: Fiverr is a freelance marketplace that connects businesses with freelance writers. With rates starting at just $5 per project, it is an affordable option
Textbroker: Textbroker is a platform that connects businesses with freelance writers. With a wide range of skills and experience levels, it offers a wide range of writers
ProBlogger Job Board: ProBlogger Job Board is a platform that connects businesses with freelance writers. Various levels of experience and skills are offered by the service
For hiring VAs:
Upwork: Upwork is a popular platform for hiring virtual assistants. Different skills and levels of experience are available among the VAs on the platform
OnlineJobs.ph: OnlineJobs.ph is a platform that connects businesses with Filipino virtual assistants. The platform offers affordable hourly rates beginning at $3
For hiring BigCommerce developers:
Upwork: Upwork is a popular platform for hiring freelance BigCommerce developers. Developers with varying skill levels and experience levels are available
Toptal: Toptal provides hourly, part-time, and full-time BigCommerce developers, programmers, and software engineers.
Stack Overflow: The job board is an excellent place to hire freelance, full-time, or part-time developers. If you are looking for a remote developer, this is an excellent resource to check out.
Emizentech: Emizentech provides BigCommerce developers who have good knowledge of visual design, perfection in UX design, theme customization, and other required skills.
We Work Remotely: This platform offers reputable companies seeking remote workers high-quality job listings.
GitHub: GitHub is a coding community that can be used to reach out to freelance developers. Finding developers with specific skills and experience is easy on this site.
CloudDevs: The platform connects companies with freelance developers who have been vetted. It is easy to use and suitable for developers with a range of skills and experience levels.
For more information on the available top places to hire talents remotely, check out our article Where to Hire Remote VAs, Staff, Marketers, Admin, Ops, Writers & More – Best Sites
By bringing together talent from across the globe, these platforms liberate you from local restrictions. Aside from access to competitive rates, you'll also be able to work with individuals who are available 24/7.
What's the best part? You can browse freelancer profiles, check out their resumes, portfolios, and ratings given to them by previous clients. A few platforms even allow freelancers to set a minimum rate, enabling you to narrow down the talent pool and focus on the best.
3. Ignite Interest with a Compelling Job Description
This is where many employers fall short. The power of job postings should never be underestimated. Poorly constructed posts will only waste your and the candidates' time.
Make sure you leave no stone unturned when crafting your job post. Describe the tasks involved, your desired qualifications, and other pertinent details, emphasizing the specific skills and experience you seek.
Also, provide an estimate of the time commitment and define your expectations.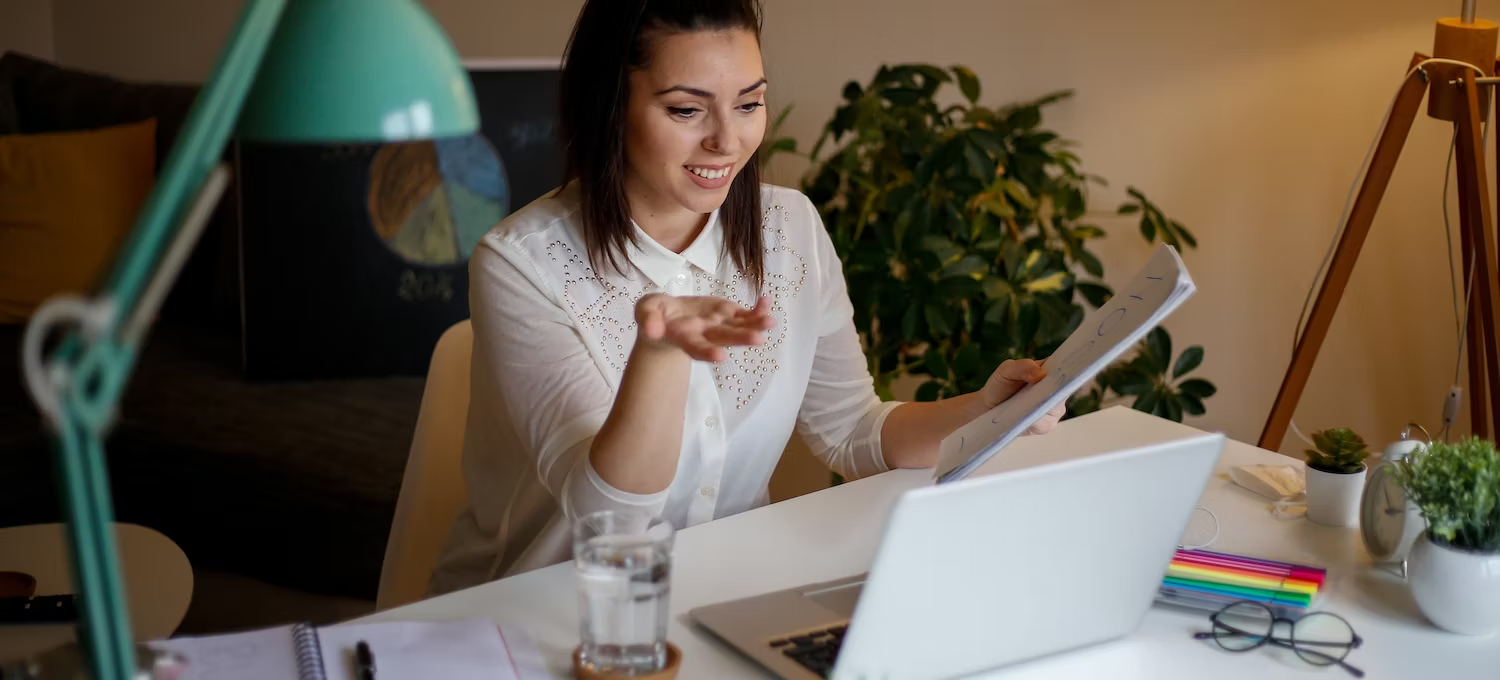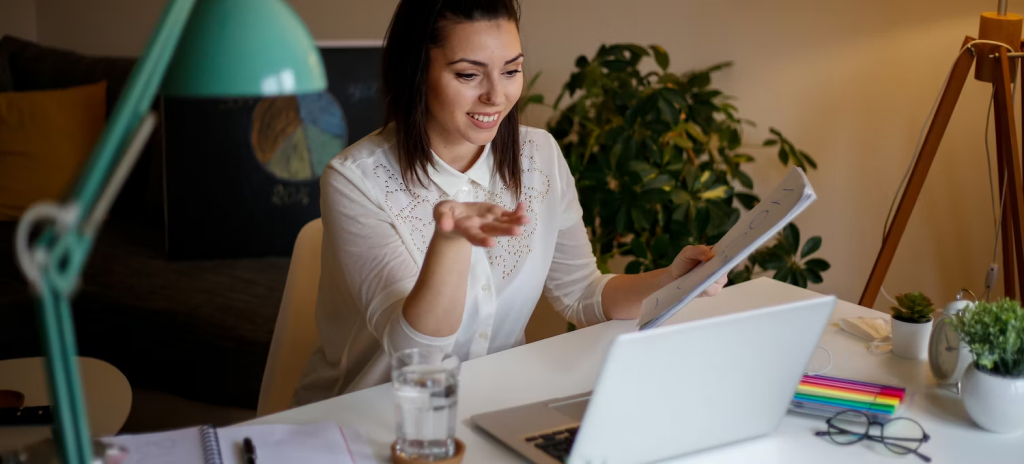 Skills & Requirements for a VA
Here are the top skills and requirements for a VA for an ecommerce store or business that you might want to feature in your job ad:
Good negotiation and customer skills
Experience in managing
Mature
Strong negotiation skills
Expert in building collaborative relationships with customers and vendors1
Should know basic web analytics and CRM reports
Passion for the ecommerce industry
Energetic with a can-do attitude
Minimum 2 years of ecommerce buying experience required
Spreadsheet management proficiency
Good writing and communication skills
Knowledge of ERP and other tools
Tech-savvy skills
Expertise in particular areas or subjects
Time management skills
Ingenuity
Typing skills
Research skills
Skills & Requirements for a Writer:
Here are the top skills and requirements for a writer for an ecommerce store or business that you might want to include your job ad:
Good writing and communication skills
Understanding and implementation of SEO and keyword knowledge
Strong research skills
Excellent verbal communication skills
High emotional intelligence
Minimum 3+ years experience required in an ecommerce business
Strong negotiation skills
Expert in building collaborative relationships with customers and vendors
Should know basic web analytics and CRM reports
Passion for the ecommerce industry
Energetic with a can-do attitude
Catalog, product development, and direct marketing experience are a plus
Adaptability
Ability to write about a wide range of subjects
Attention to detail
Ability to meet deadlines
Skills & Requirements for a Developer:
Here are some skills and requirements for a developer that you can consider when looking to hire a talent:
Good knowledge of visual design
Perfection in UX design
Theme customization
Javascript knowledge
Knowledge of Handlebars, the templating language used by BigCommerce
Knowledge of eCommerce developer tools
Understanding of the BigCommerce platform
Local setup and development
Theme development
Backend programming skills
Frontend ecommerce web design skills
Ability to add and edit product listings
Knowledge of payment gateways and shipping setup
BigCommerce certification
Experience with BigCommerce
Appropriate content and links for App Marketplace approval
Before hiring developers for a BigCommerce store, you can assess their skills with free tests. You can choose from:
Shopify Test: TestGorilla helps employers hire top developers by assessing pre-employment skills. The test evaluates candidates' Shopify store development, customization, and management skills.

E-commerce Online Test: iMocha offers a skill test for eCommerce Consultants, eCommerce experts, eCommerce executives, eCommerce analysts, eCommerce specialists, and E-business experts
4. Review the Applications and Create a Shortlist


As you receive applications, review them in detail, looking at their:
Profiles
Work history
Relevant experience
Skills
Ratings
Reviews
If any applications lack qualifications or don't fit your budget, you can discard them. You won't have to spend time vetting every single candidate if you create a shortlist.
5. Find Talents: Show, Don't Tell
After assembling your elite shortlist, it's time to dig deeper and uncover each candidate's true potential.
Request writing samples from writers who are vying for your attention that demonstrate their ability to craft content relevant to your products. Take a look at their product descriptions and see how they can captivate your target audience. If you're running a BigCommerce store, it's crucial to hire content marketers who are right for you.
When it comes to the virtual assistants, look for examples of their past accomplishments. Find out if they have performed similar tasks successfully, demonstrating their skills and adaptability. Put them in hypothetical situations and observe how they handle the situation.
6. Organize Interviews
It's time to get the action started!
You now have a shortlist that is even more refined thanks to the work samples. Now is the time to interview these potential BigCommerce superstars through video conferencing.
Make a list of thought-provoking questions before you click that "connect" button. A good interview should focus on the candidate's skills, experience, communication skills, and most importantly, how well they understand your company.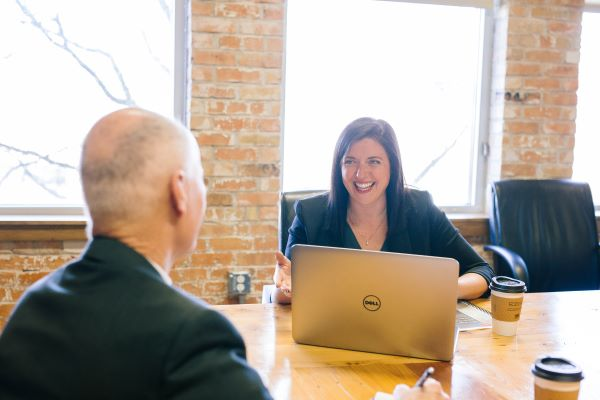 7. Separate the Best from the Rest: Trust but Verify
It's time to go on a journey of reference checking to further refine your choices. Despite the fact that resumes and interviews can sometimes be embellished, it is up to you to do your due diligence and verify the authenticity of their claims.
Get in touch with their references and find out more about their work experience, reliability, and professionalism. Your final decision will be guided by this meticulous process, which provides invaluable insights.
View as crimson flags flapping in the wind candidates who fail to provide references or hesitate to share them. The importance of trust cannot be overstated. You should not tolerate any lack of transparency.
8. Choose Your Champions: The Moment of Truth
Now that you have completed this comprehensive selection process, it's time for you to make your final decision.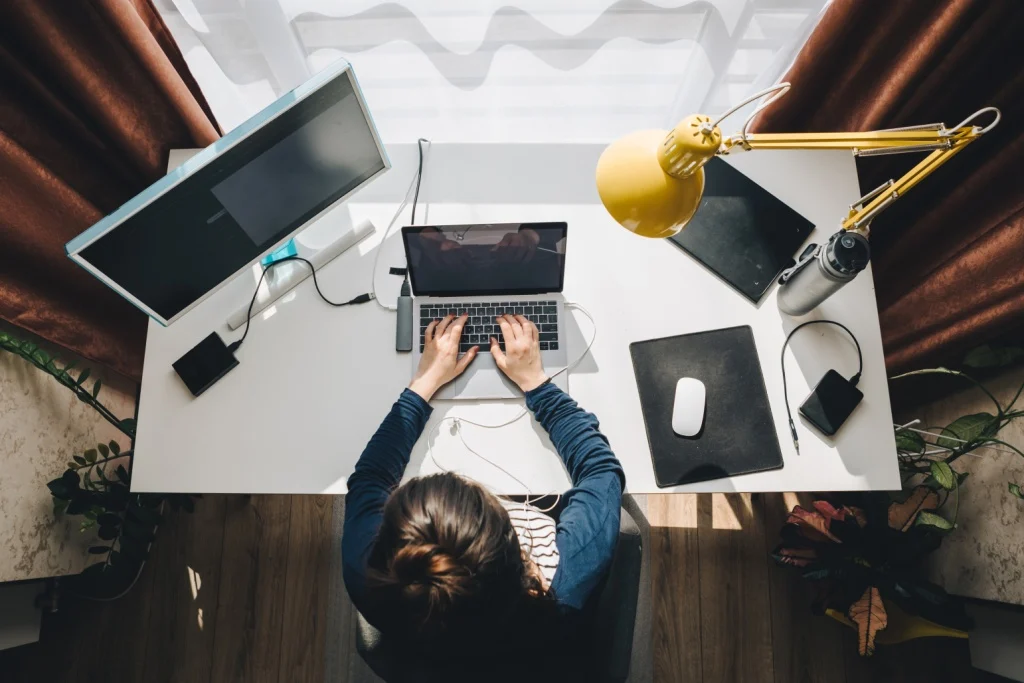 Follow the necessary steps to formalize the hiring process and start a job or contract, depending on the platform you've used.
Never begin a new partnership without a trial period, my entrepreneurial friend. It's inevitable that the dynamics won't always align perfectly in life. A long-term commitment should be tested before diving in headlong.
The Cost Breakdown: Assembling Your Dream Team for BigCommerce Success
A talented team is essential for building a successful BigCommerce store. Here is how much it costs to hire a talented developer, a proficient writer, and a virtual assistant (VA).
Developers: In general, developers charge $20-$60 per hour for BigCommerce work. Through platforms like Upwork, you can hire developers on a per-job basis, agreeing on a budget beforehand. To ensure the perfect fit, make sure to test their development skills during the interview process. [Link to a developer test]
Writers: Prices can range from $5 per hour to $50 per hour. If you need a 500-word article, expect to pay $10-$100. A skilled wordsmith who understands your niche and can craft engaging content is essential for driving traffic.
Virtual Assistants (VAs): VAs manage administrative tasks, customer service, and more. Depending on their skill level, VAs cost $4 to $30 per hour. Around $1200 per month strikes a balance between skills and affordability.
This is a general price range. Rates may vary based on the professional's expertise, experience, and location.
Accelerate Your Success with Our Content Marketing Expertise
When running a BigCommerce store on your own, it can be overwhelming. You will discover a new sense of balance between work and life by utilizing the skills of qualified virtual assistants and writers.
Discover how you can effortlessly attract a multitude of clients while regaining your peace of mind.
If you have been postponing hiring freelancers now is the time to take decisive action. By delegating, your business will become more manageable, reducing stress in the process.
Looking for help with content marketing? Look no further.
We offer proven strategies that guarantee optimal results. As a team, we will develop a tailored approach to help you reach and engage your target audience effectively. It is our ultimate goal to ensure your success, so let's join forces and embark on this exciting journey together. Book an appointment with our team today.