Do you want to scale your online business by hiring virtual assistants, marketers, accountants, and more? You may be wondering where you should look to find those remote workers. A number of marketplaces are dedicated to connecting virtual workers with businesses of all sizes. Whether you're looking for a content writer or a marketing manager, this article will give you insider knowledge on the top sites to hire remote staff members on.
Top Places To Hire Talents Remotely
Remote hiring is fast, cost-effective and a great alternative to traditional hiring methods, especially for small businesses. Without a doubt, it's an excellent opportunity for businesses of all sizes and industries to find quality hires who are excited about working remotely instead of the old standard office environment setup.
But like with any other hiring process, remote hiring requires careful planning and implementation in order to reduce risks and achieve results.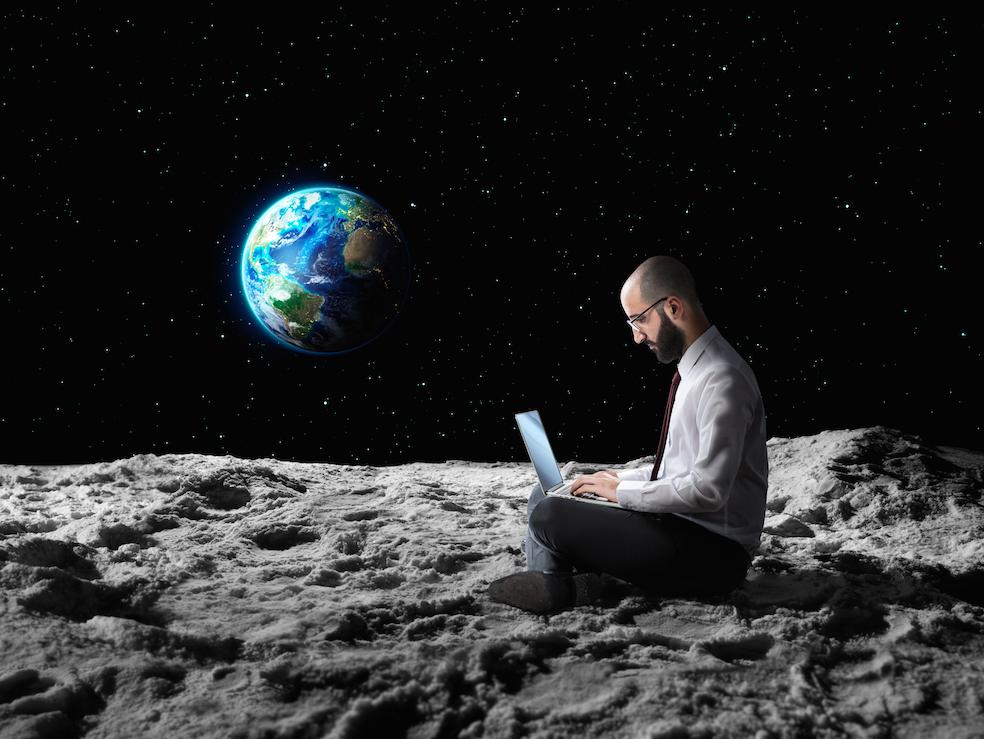 The hiring funnel will help you present your brand in the best possible light: It can be used as part of your remote hiring strategy or as stand-alone process, depending on your needs. However, it's not easy to build one.
You can avoid much of the funnel building and HR headaches of remote workers of almost any kind—no matter what type of business you have or what roles you need filled, by using any of the following sites to hire:
LinkedIn
LinkedIn has a large pool of talent, so you're likely to find someone who's a good fit. The best overall ad option is LinkedIn (we've used it for pretty much all of our postings). Paid ads let you choose budget and duration, as well as what positions to target. Cost per applicant is usually cheaper than some other sites.
WeWorkRemotely
Weworkremotely.com is a good option for technical and support positions – you pay per opening plus for getting more visibility.
You can use WeWorkRemotely.com to also hire developers or designers for your project, or if you're looking for someone who's good at marketing or admin work. They even have an option called "Generalist" which means the person has experience in a variety of different areas so they are suitable for any type of job role within the business. There is a higher cost per applicant but you get better qualified applicants to review.
Angel.co
I recommend Angel.co for posting ops jobs. It's free and easy to use. In order to gain access to more advanced features you have to subscribe.
Angel.co is a curated platform for startups and investors. For anyone interested in working with a startup, this is definitely a place to look. The good news? It offers plenty of opportunities for hiring freelancers and other remote workers.
Besires, if your goal is to get funding for your startup venture or if you're looking to invest in someone else's ideas, Angel.co is an excellent resource. As its name implies, this platform connects entrepreneurs with investors who are willing to support their ventures financially—and that includes people who work remotely!
RemoteHub.com
RemoteHub.com is a job board that specializes in finding jobs for developers, designers and marketers. It's a great resource for finding remote workers in tech.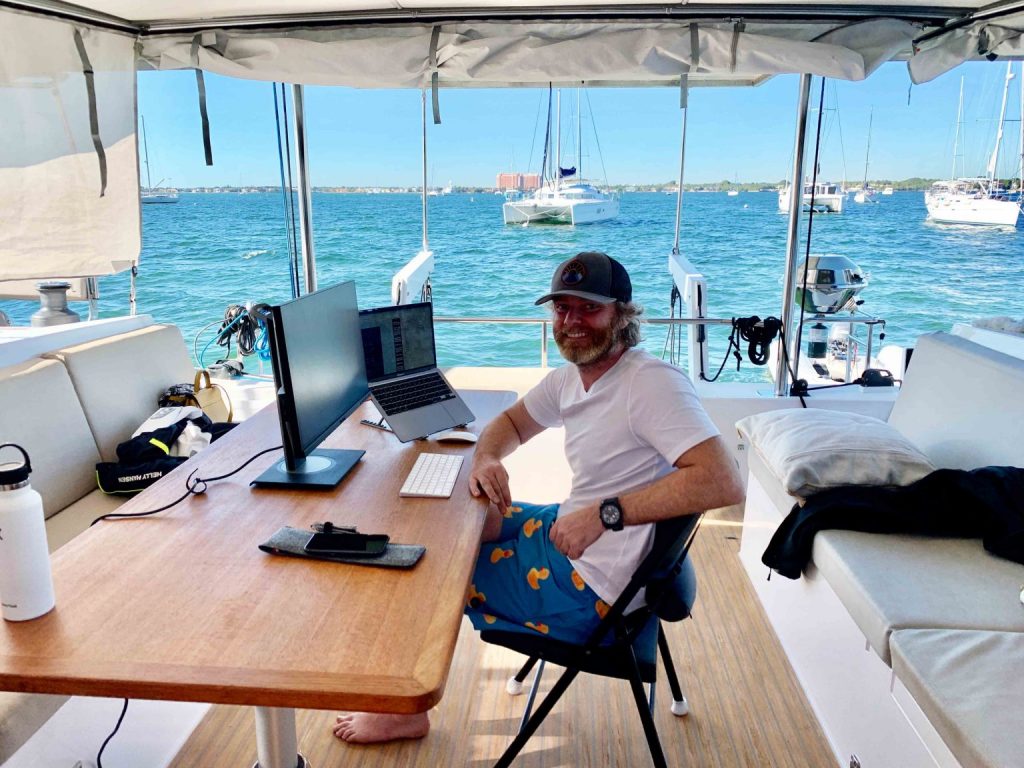 If you're looking to hire a developer or designer, then this is also a good place to look. The other thing that makes Remote Hub unique is its focus on marketing roles. The Remote Hub website allows you to post free of charge. If an employee is hired through the site, you will be charged a 10% fee.
Job Score
Job Score is a great place to find remote workers for your business. You can post jobs, browse listings and hire employees on this platform. Jobscore has a variety of jobs available, which makes it easy to find the perfect person for your business. They also have a great reputation, so this is one of the best sites if you want to hire remote staff members or other experts in your field.
The great thing about jobscore is that it allows you to post one active job listing for free (which includes paying candidates). After that there are subscription plans available, but they are very affordable compared with other similar sites
Indeed.com
Indeed.com is a job search engine that can help you find the perfect employee.
Candidates can search for jobs by location, keyword and company name. They can also narrow their search to include jobs by title, salary and category or sort them by date posted, so take extra time in preparing your job ad description to make sure you attract more eyeballs.
In addition to searching for open positions on Indeed's career site itself, candidates can use the search engine to look for remote work opportunities on other websites and job boards that partner with Indeed to share their listings there as well – including Stack Overflow Careers, Simply Hired and Glassdoor's website!
The platform allows you to post a variety of job openings (locally or remotely, but not globally),
You have free access for one job posting, after that you can decide on the cost and duration of the paid service. Currently, we find LinkedIn the be the better option.
Remote.co
Remote.co is another great remote work platform that connects talent with companies and teams.
We have found it to be similar in price and results to weworkremotely. Customers of FlexJobs qualify for a discount for this platform.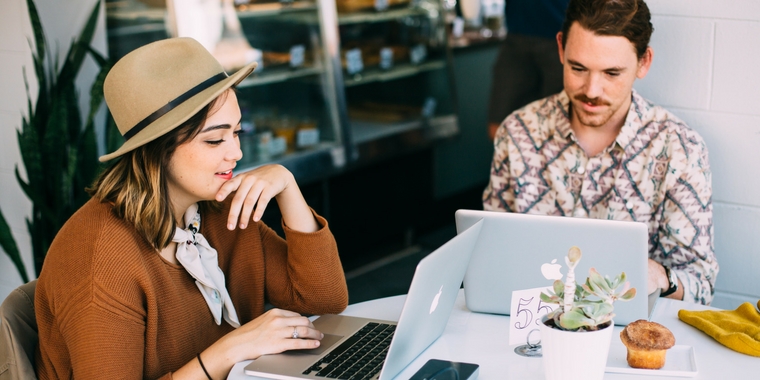 Remote.co's mission is to help people find their ideal work situation through their extensive database of jobs or by networking with other professionals in the industry. 
The site also offers career advice from experts such as Grant Cardone (author of 10x Rule) and Maria Thomas (founder of The Rebel Entrepreneur).
Flexjobs.com
If you are seeking non-technical jobs, flexjobs.com may be a more cost-effective option than remote.co.
As its name suggests, FlexJobs is a job board specifically for telecommuting and flexible schedule jobs. The site lists thousands of these types of opportunities in multiple categories ranging from accounting to web development and beyond.
In addition to providing a wide variety of remote jobs, FlexJobs also helps applicants find the right position by supplying them with tools and resources to stand out during their application process.
Powertofly.com
Powertofly.com is more expensive and less effective than other sites. It is worth considering if you're searching for diversity.
The site features listings for administrative assistants, accountants, customer service representatives, developers and project managers as well as many other roles.
HireMyMom.com
HireMyMom.com offers a relatively inexpensive service, but the results aren't that great.
HireMyMom.com offers a wide range of services, including virtual assistants, writers, social media managers and more. They have a large pool of workers that includes people from all over the world — they'll even connect you with someone who speaks your language if necessary!
Their reputation is good and their selection of workers is diverse and average quality.
JustRemote.co
Justremote.co's costs are generally lower but the results are less impressive than hiring from Upwork or Fiverr.
We've used the Philippines job boards before, and they're worth keeping in mind if you want something cheaper than Upwork or Fiverr (or if you just want to try something new).
It's also a great place to find writers and virtual assistants who can help you with marketing and other tasks.
OnlineJobs.ph
Onlinejobs.ph is easy to use, has a good reputation, and it's free! Best of all, you'll find a lot of people posting their resumes or applying for positions.
JustRemote.co lets you post up to three job listings for free so you can browse through their database for potential candidates before paying anything at all (you can also pay $15 a month if you want more than 3 listings)
Jobstreet
Jobstreet.com is a leading online recruitment site in Asia, with over 2 million job seekers and over 20 million unique visitors monthly. Jobstreet is the home of the best jobs in Asia, with more than 300,000 companies hiring on JobStreet.
It allows free job postings, but you need an Asian business registration.
JobstreetJobStreet was founded by a team of highly motivated individuals who wanted to create an online marketplace for employers and job seekers to connect with each other. From its humble beginnings as a free classifieds board, JobStreet has grown into one of the largest online recruitment sites in Asia with over two million registered members (and counting).
Now, Can You Find Your Candidate?
Even though there are thousands of remote job boards out there, these are my favorite ones. We've personally used each site, and they all have their pros and cons. Some sites may not be right for your specific business needs, but hopefully you can find one that works best for what you're looking for!
Whether you need to cut costs by employing people who are willing to work from home or you're starting a new business that doesn't require you to be on site every day (like freelance marketing), it's important to know where the best places are to find all the different types of remote workers you could ever want.
Your team may be small for now, but as your business grows so will the demands on your time and attention. Even if you have all the skills in-house to hire remote staff, hiring temporary or contract workers lets you grow without adding permanent employees.
What are your favorite platforms for finding professional remote workers?