Article at-a-glance:

– Jasper AI is an on-brand AI platform for businesses that helps creators use generative AI to break through writer's block, create original imagery, and repackage content into different formats, tones, and styles. It has features such as a plagiarism checker, built-in Grammarly capabilities, and tone adjustment options, making it a comprehensive tool for various content needs.

– Detailed insight into Jasper.ai's functionality and AI-powered capabilities for creating diverse content including emails, ads, and blogs.

– 7 practical applications including integrated marketing campaigns, blog writing, and SEO, highlighting Jasper.ai's versatility.

– Step-by-step guide to efficiently using Jasper.ai for optimal content output.

– In-depth information on Jasper.ai's transparent pricing plans, offering options suited for diverse business needs.

– Exploration of 4 alternatives to Jasper.ai, providing a balanced view and additional options for readers.
Continue reading to learn the unique features of Jasper AI, pros and cons, pricing, and alternatives.
What is Jasper.ai?
Jasper.ai is a writing tool powered by AI, designed to aid in content creation by generating high-quality written material. It's a dedicated companion for businesses, big and small. This on-brand AI platform empowers creators to harness generative AI, shatter writer's block, and create original content.
Over 100,000 businesses have embraced Jasper, collectively rating their experience a striking 4.8/5 stars based on over 10,000 reviews. Companies like Sports Illustrated, Anthropologie, SentinelOne, Morningstar, Walkme, and LinkSquares are using Jasper in their content strategy.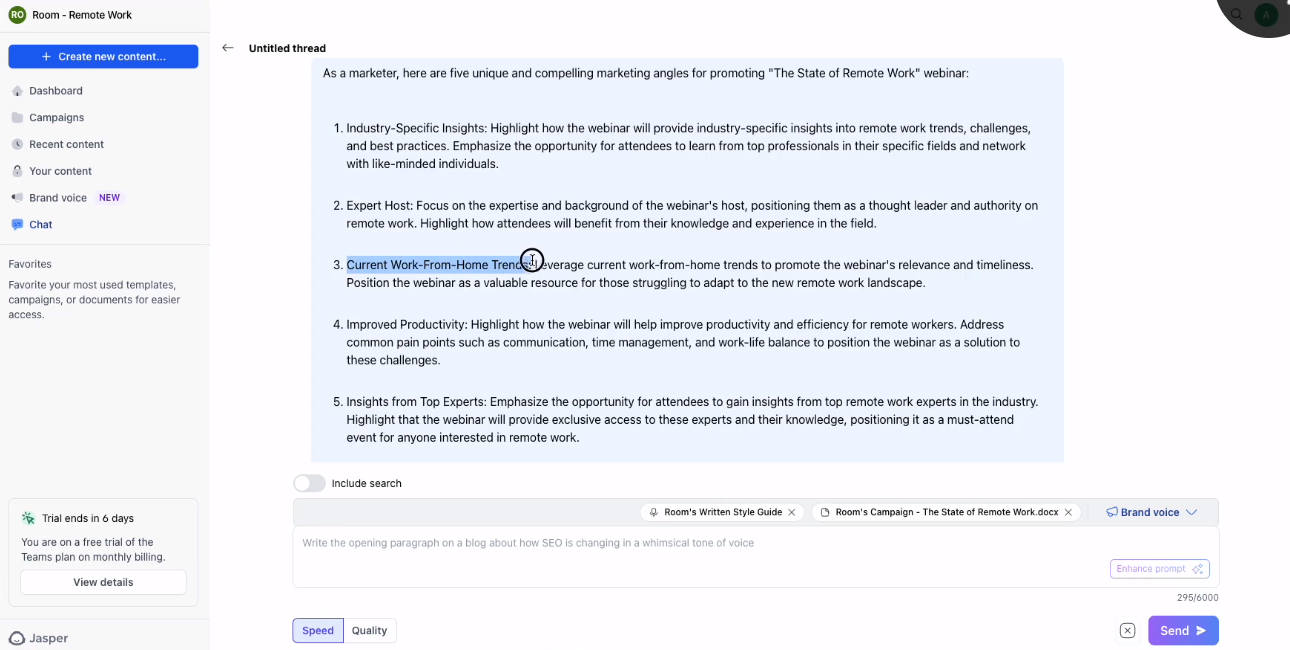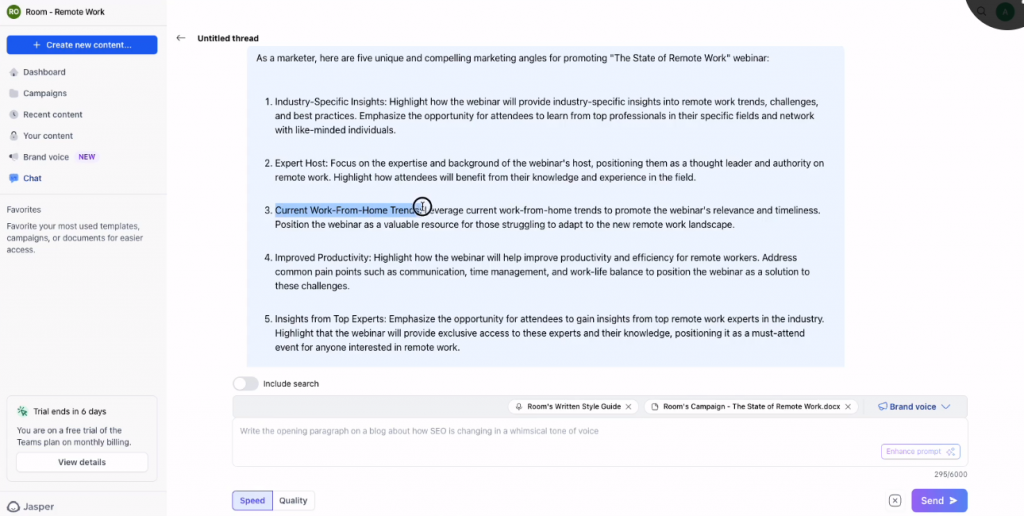 Why Every Business is Obsessed with Jasper AI
There are 4 key differentiators that make the platform the best generative AI writing tool for businesses.
Built for Marketers: Created by marketers for marketers, Jasper trains on high-performing copy and intuitive UI/UX. This ensures that your content is not just seen but also resonates. You can create all kinds of campaign content with Jasper, from social media to SEO to emails.
On-Brand Content Creation: Staying on-brand is effortless with Jasper. Upload your brand's writing style guide, and let Jasper analyze and mimic your unique tone of voice, to ensure consistency across all content.
Enhances Productivity: Boost your productivity with Jasper. It integrates into the tools you use daily, including Gmail, WordPress, Docs, HubSpot, and LinkedIn, acting as a brainstorming buddy or friendly editor, ensuring your content is always up to the mark.

Multiplayer AI Platform: Collaboration is smooth with Jasper. Assign work, see status updates, and set workspace defaults. This will boost team alignment, efficiency, and content excellence. In essence, if high-performing, on-brand content, written quickly and accurately is your goal, Jasper stands as a beacon and can guide you to achieve content excellence with ease and efficiency.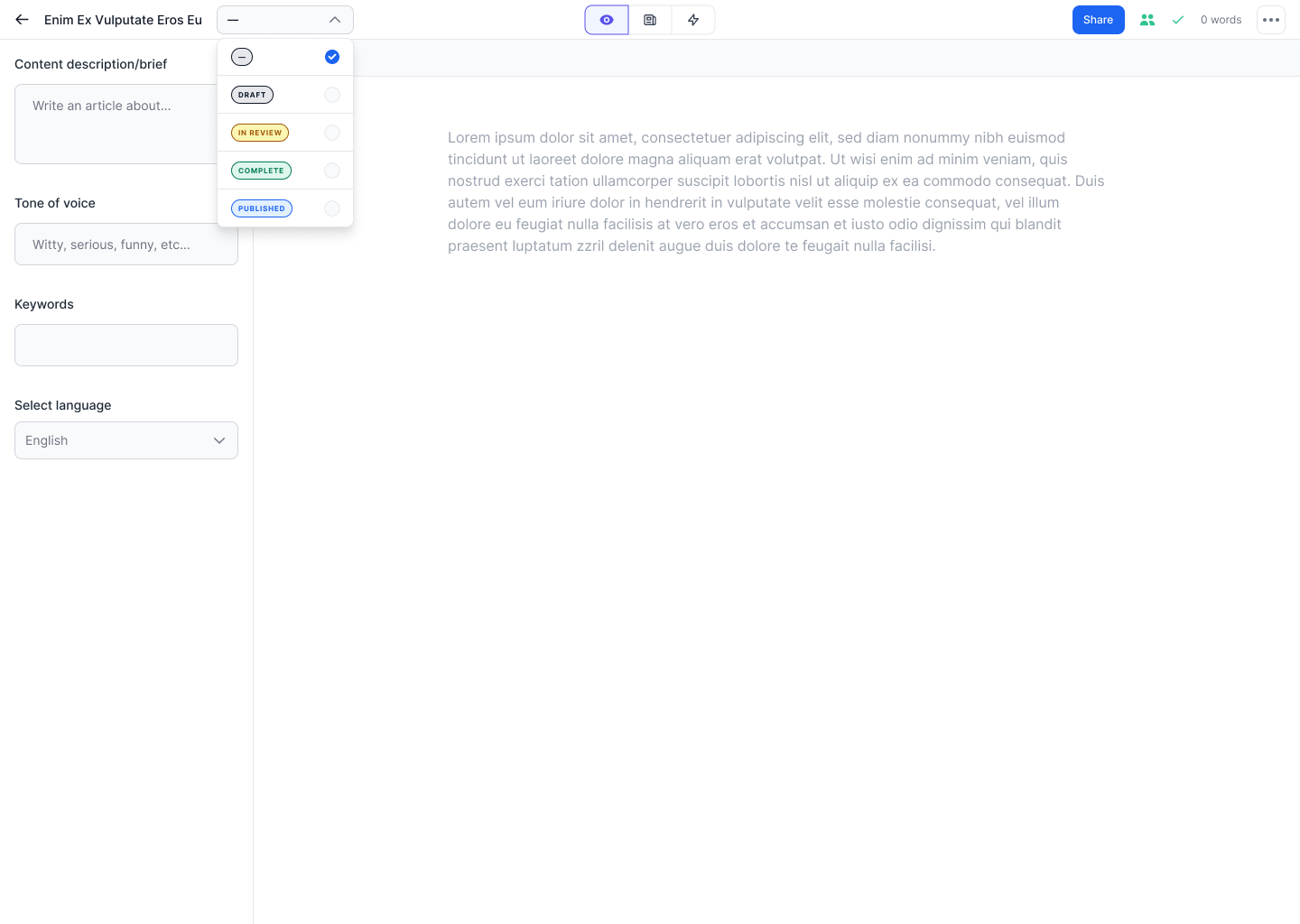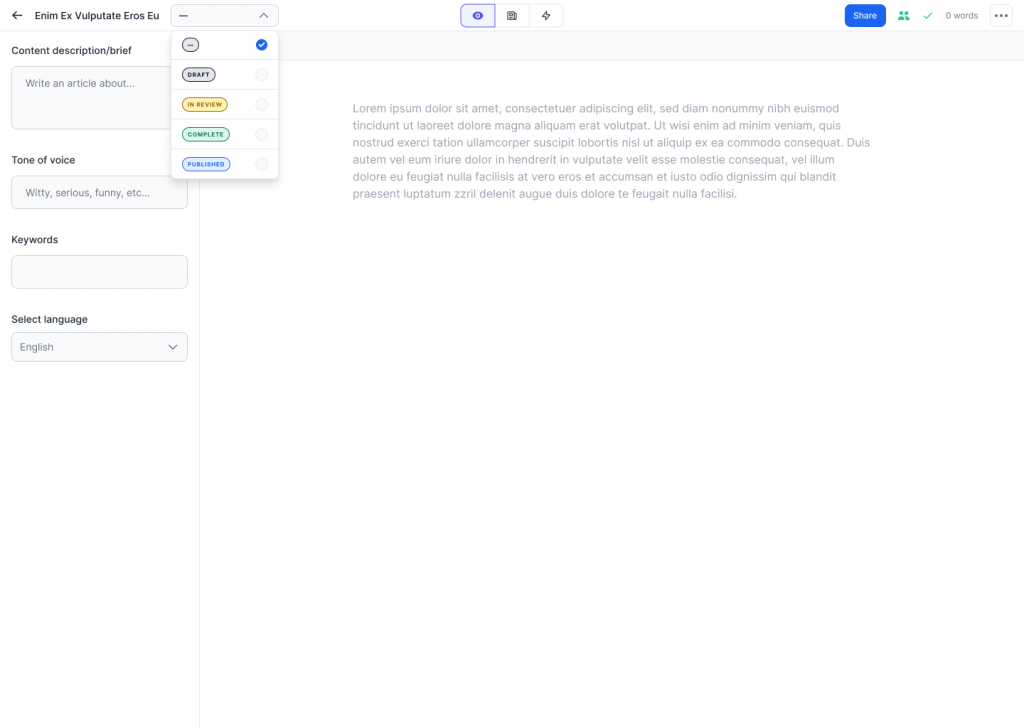 Why Jasper Is Crushing the One-Size-Fits-All AI Game
But why does Jasper stand out in the crowded AI landscape? The secret lies in its tailor-made approach. Jasper isn't like other AI tools that produce generic results. You can train it on your unique brand to ensure consistency across emails, social media, and your website.


Human-like Interaction
Most importantly, it's not just about automated responses. Jasper AI is a far cry from traditional rule-based chatbots. It deploys sophisticated algorithms to grasp natural language, offering personalized and contextual responses. This human-like interaction is powered by machine learning, natural language processing, and deep learning.
Continuously Evolving Ally
In essence, Jasper AI isn't just another tool – it's an evolving ally. Its ability to handle complex queries and integrate with various communication channels makes it a robust solution for businesses. Beyond these capabilities, the real-world applications of Jasper AI are extensive and impactful, a journey that we will explore in the following sections.
Exploring the Features of Jasper.ai
When it comes to understanding the multifaceted features of Jasper, clarity and comprehension are paramount. Let's delve into an organized breakdown of the features that make Jasper a standout choice for businesses and creators alike.
1. Sentence Rephraser & Formatting
Jasper shines in transforming your sentences, making them robust and impactful. It's like having a seasoned editor at your fingertips, ensuring every word resonates with your audience. Besides that, Jasper optimizes your sentences for readability and engagement.
2. Tone Checker
Maintain the right tone for your audience with Jasper's tone checker. It guarantees your content aligns with your brand voice, creating a consistent and relatable message across all platforms.
3. Grammar Check and Autocorrect
Beyond creativity, accuracy in grammar is vital. Jasper's grammar check and autocorrect features ensure your content is polished and error-free, enhancing professionalism and trustworthiness.
4. Natural and Conversational Responses
Jasper excels in providing natural, human-like responses. This feature enhances the user experience, making interactions more relatable and satisfying, and ensuring customers feel heard and understood.
5. Integration & Deployment Across Multiple Channels
Expand your reach with Jasper's multi-channel deployment with the help of API and Zapier. Your team and customers will benefit from Jasper's accessibility and convenience on websites, messaging platforms, and voice assistants.
Pros and Cons of Using Jasper.ai
In the realm of AI writing assistants, it's crucial to weigh the benefits against the drawbacks to make an informed decision. Let's explore the pros and cons of Jasper.ai for content creation.
Advantages of Using Jasper.ai
Quick Content Generation: One of the most commendable advantages is Jasper.ai's ability for quick content generation. It churns out high-quality content in seconds with minimal input, saving valuable time and effort.
User-Friendly Interface: Ease of use is another feather in its cap. If you're accustomed to platforms like Google Docs or Microsoft Word, navigating through Jasper.ai will be a breeze.
Flexible Content Creation: Jasper.ai stands out with its flexibility in content creation. Choose from hundreds of templates, making it a versatile tool for various content creation tasks.
Integration with Grammarly: Enhance your content's quality and accuracy with Jasper.ai's native support for Grammarly and other Chrome extensions, ensuring your content is polished and refined.
Automated Efficiency: Efficiency is amplified with automation capabilities, freeing up your time from repetitive tasks and workflows.
Stellar Customer Support: Experience exceptional and responsive customer support. A dedicated team is always on standby to provide assistance, ensuring a smooth and hassle-free experience.
Disadvantages of Using Jasper.ai
Challenges with Niche Topics: Jasper.ai may falter when handling overly technical or niche subjects, possibly delivering incomplete or incorrect information.
Pricing Concerns: The cost of Jasper.ai might be a roadblock for some users. Its premium pricing stands higher compared to other tools in the market.
Risk of Junk Content: Attention to detail is crucial as inadvertent inputs may lead to the generation of irrelevant or low-quality content, leading to a potential waste of resources.
Additional Cost for Additional Capabilities: While Jasper.ai is packed with features, certain capabilities like plagiarism detection and SurferSEO are not part of the base package. This functionality comes at an additional cost, adding to the overall investment.
In essence, while Jasper.ai is laden with a plethora of beneficial features, understanding its limitations is essential to maximize its utility effectively and efficiently.
Practical Applications of Jasper.ai
Knowing how Jasper.ai works can lead to a seamless and efficient content creation. Now, let's dive into the diverse applications of Jasper.ai, exploring how it stands out in various facets of content generation and marketing.
Integrated Marketing Campaigns: A Seamless Experience
For integrated marketing campaigns, Jasper.ai emerges as a powerhouse. By simply uploading a campaign brief, generate a multitude of content assets swiftly and seamlessly. It ensures collaboration through document sharing and keeps everyone in the loop with campaign status updates. Besides that, the AI analyzes and maintains your unique tone of voice across all content. The ease of repurposing content across various formats and the integration with platforms like Zapier and Google Sheets amplifies efficiency, all while ensuring robust data security.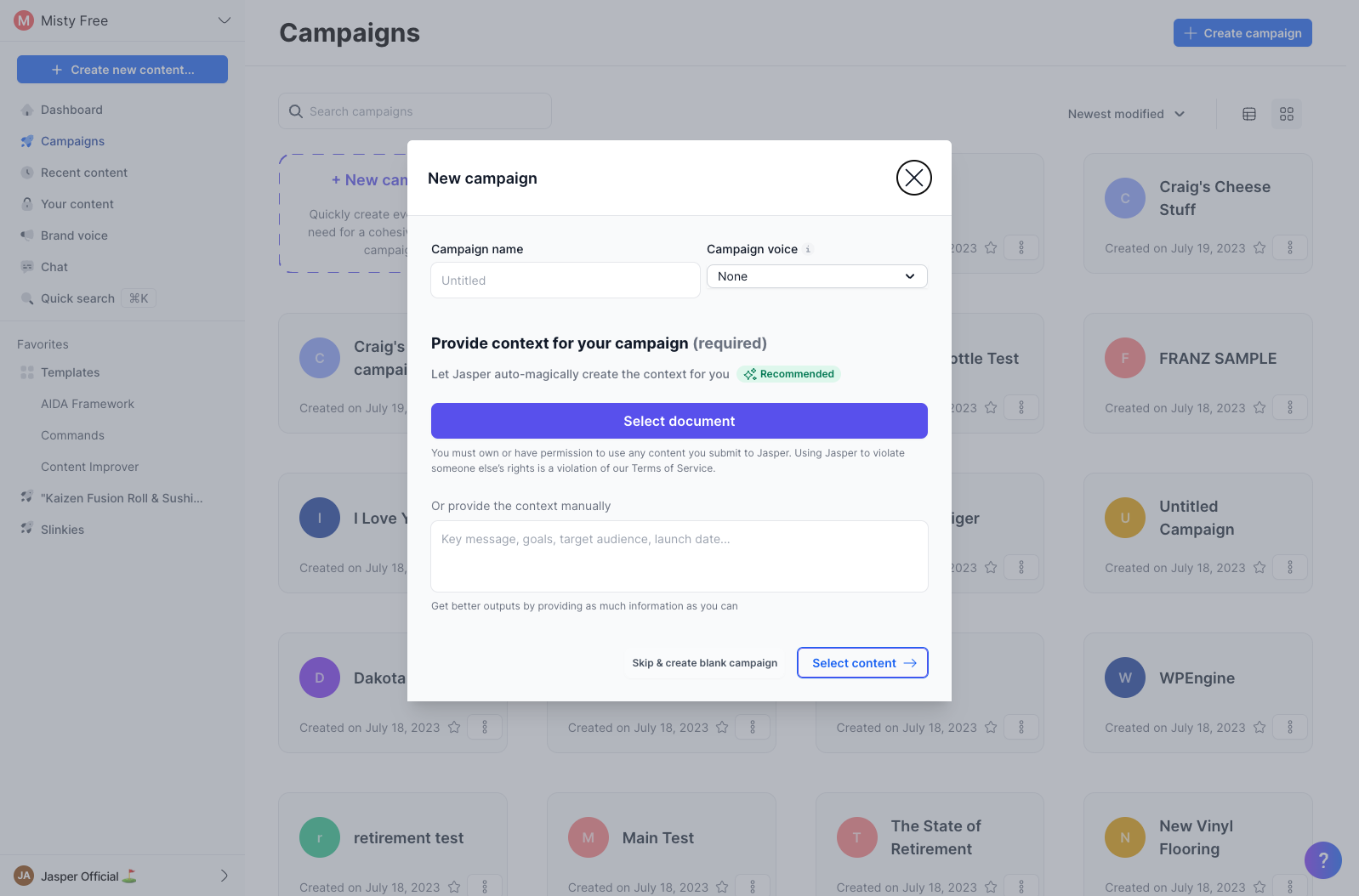 Blog Writing: How to Totally Upgrade Your Content Game
Blog writing with Jasper.ai is a breeze. Utilize the convenient document editor for writing, editing, and formatting. With the SurferSEO add-on, optimize your content by analyzing it against SERP competitors. Collaboration is effortless with document sharing and status updates. Integrate with tools like Google Sheets for enhanced AI processes and ensure your content's originality with the Copyscape add-on.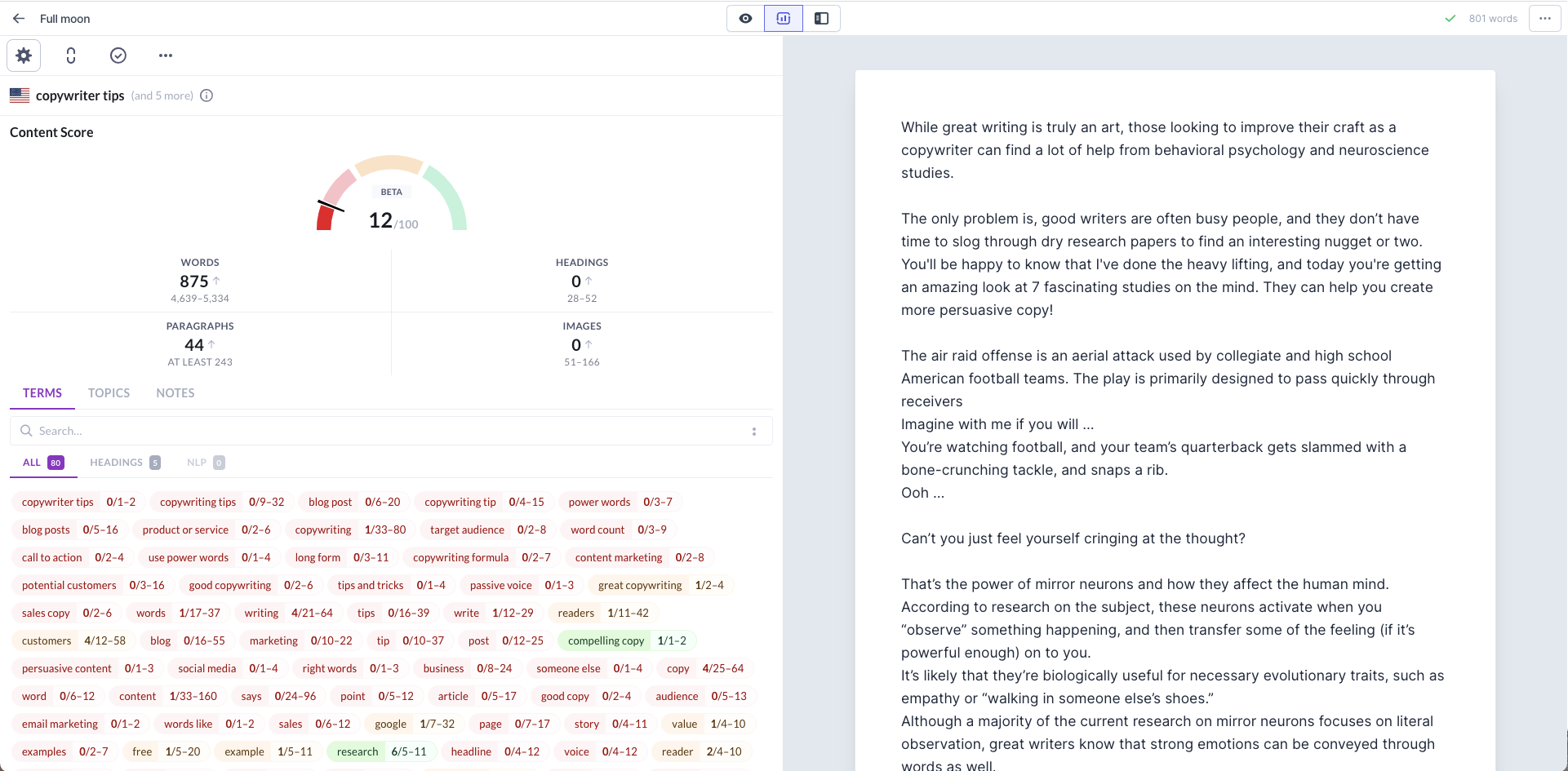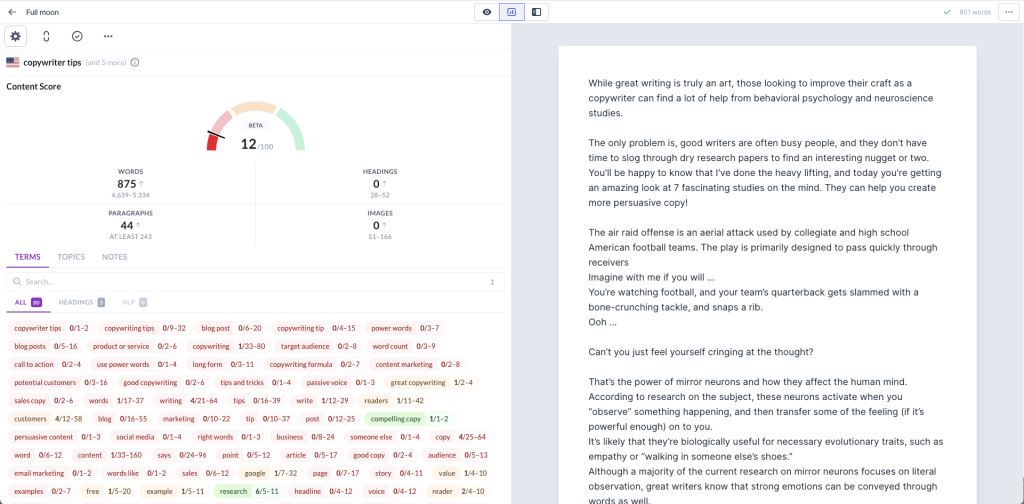 Copywriting: Streamline Your Process
Jasper.ai offers over 50 content templates, streamlining the writing process. Use it as a brainstorming buddy to enhance your copy with a single click. Ensure your copy resonates with your brand with custom voices and style guides, and facilitate smooth collaboration with document sharing and status updates.
SEO: Optimize with Ease
Jasper.ai revolutionizes SEO. You can use it to generate keyword-optimized article outlines and first drafts at an impressive scale. Then, build a customized workflow with integrations like Webflow and Google Sheets. After that, analyze your content for rankability, ensure its uniqueness with Copyscape, and utilize Jasper Chat for schema markup and FAQs.
Content Strategy: Widen Your Reach
Jasper.ai is an asset for effective content strategy and content marketing. It enables swift repurposing of content into various formats for extensive distribution. Collaborate on full, cross-functional marketing campaigns and analyze your content against SERP competitors with the SurferSEO add-on. Generate diverse assets for multiple marketing channels by uploading your team's campaign brief.
Social Media Marketing: Enhance Your Online Presence
For social media marketing, Jasper.ai proves to be invaluable. Create high-quality captions at scale and effortlessly repurpose long-form content into engaging social posts or video scripts. Utilize the browser extension for streamlined workflow integration and enjoy AI's expertise in over 50 specific skills for optimal social media content creation.
Email Marketing: Perfect Your Email Campaigns
Jasper.ai is a boon for email marketing. Write and edit emails directly in platforms like Gmail using the browser extension, and choose from extensive content templates. Refine your email copy with Jasper's AI, ensuring it aligns with your brand's voice and style guides. Collaborate efficiently with document sharing and status updates, ensuring every email sent is nothing short of perfection.
Step-by-Step Guide to Using Jasper.ai
Using a new tool can be tricky, but Jasper.ai is easy and user-friendly. With this guide, you'll effortlessly create content using Jasper.ai. Let's get started step by step.
1. Provide Inputs: Set the Foundation
Initiate your journey with Jasper.ai by providing clear inputs. Opt for specific templates or utilize the long-form editor based on your content needs. Want to craft a blog post? Simply select the blog post template and feed in the topic or outline. This step lays the groundwork for the content you aspire to generate.
2. Jasper Analyzes Its Database: Ensuring Relevance
Upon receiving your inputs, Jasper.ai dives into its extensive database of internet content. This meticulous analysis is fundamental to ensuring the output is not just generic but relevant and high-quality, resonating with your specific needs and expectations.
3. Get Outputs: Review and Refine
After the comprehensive analysis, Jasper.ai presents you with the generated content. This is your opportunity to review, refine, and tailor the content, ensuring it aligns seamlessly with your objectives and standards.
4. Make Edits if Necessary: Perfecting the Content
Despite the advanced capabilities of Jasper.ai, perfection might require your touch. The initial outputs might necessitate modifications to meet your exact requirements, ensuring the content is polished and ready for the audience.
5. Choose the Right Template: Tailoring Your Content
The variety of templates in Jasper.ai is expansive. Each is crafted for distinct content types, be it blog posts, product descriptions, or marketing copy. Selecting the right template is pivotal in deriving optimal results, ensuring the content is not just good but exceptional.
6. Experiment and Learn: Enhancing Your Experience
Jasper.ai is a treasure trove of possibilities, and unlocking its full potential might require some exploration. Experiment with various inputs, templates, and editing techniques to master the tool and enhance your content creation experience.
7. Combine AI with Human Expertise: Balance for Excellence
Most importantly, remember the irreplaceable value of human expertise. While Jasper.ai is a phenomenal assistant in content creation, complement it with your unique human touch. It's this balance that will elevate your content, ensuring it is not only high-quality but also infused with insight and creativity.
Pricing Information for Jasper.ai
Now, let's see how much Jasper AI costs. Each plan is designed for various needs, ensuring Jasper.ai's powerful tools are accessible and cost-effective for all.
| | | | |
| --- | --- | --- | --- |
| Plan Name | Monthly Billing Price | Annual Billing Price | Features |
| Creator | $49 | $39 | Unlimited words, 1 team seat, 1 brand voice, all templates except documents & workflows and long articles |
| Teams | $125 | $99 | Unlimited words, 3 team seats, 3 brand voices, all templates including documents & workflows and long articles |
| Business | Custom Pricing | Custom Pricing | Unlimited words, 10+ team seats, unlimited brand voices, custom AI templates, API access, hands-on support, dedicated account manager, onboarding & training sessions, premium technical support, generate content in 30+ languages, SEO mode, plagiarism checker, Grammarly basic included |
An overview of Jasper AI pricing plan.
A. Creator Plan: Perfect for Individual Creators
Costing $39/month (or $468/year, saving 20%) or $49 on a monthly basis, this plan gives you advanced AI tools for top-notch content. It's affordable and packed with features. It's designed to improve your content everywhere you work online, offering both affordability and a robust set of features for individuals.
B. Teams Plan: Ideal for Collaboration
At $99/month (or $1188/year, saving 20%) or $125 monthly, this plan is all about team collaboration. It offers AI tools for multiple brands and campaigns, balancing price and features for small teams.
C. Business Plan: Tailored for Enterprises
With custom pricing, this plan meets enterprise-specific needs, offering personalized AI tools, added control, enhanced security, team training, and dedicated tech support.
Each plan is crafted keeping in mind the diverse needs of businesses, teams, and individual creators, ensuring everyone has access to the powerful tools the software provides, without breaking the bank.
Alternatives to Jasper.ai
Navigating the world of AI writing assistants can be a labyrinth, with a multitude of options at every turn. However, by comparing the alternatives, you can make a well-informed decision that perfectly aligns with your needs and budget. Let's examine some of the other AI writing tools and how they stack up against Jasper.ai in terms of features and pricing.
AI Writing Tool
Features
Pricing
Jasper AI
– Customizable content generation
– Built-in plagiarism checker
– User-friendly interface
– Collaboration features
– Creator Plan: $49/month for unlimited words
– Teams Plan: $125/month with unlimited words, 3 seats, and 3 brand voices
– Business Plan: Custom pricing
ShortlyAI
– AI-powered content generation
– Multiple languages support
– Write novels, blog/articles, video scripts, and more
– Monthly Plan: $79/month
– Annual Plan: $65/month (billed annually)​
Grammarly
– Grammar and spelling checks
– Style and clarity improvements
– Advanced paraphrasing and synonym suggestions
– Free Plan: $0/month (Text generation, basic writing suggestions, and tone detection)
– Premium Plan: Custom pricing (Additional features like full-sentence rewrites, vocabulary ideas, and tone suggestions)
– Business Plan: Custom pricing (Premium features plus centralized billing and style guides for teams).
Wordtune
– AI-powered language analysis
– Customizable templates
– TypeAheads for writing suggestions
– Free Plan: $0/month (10 rewrites/spices, 3 AI prompts, 3 summaries per day)
– Plus Plan: $9.99/month (30 rewrites/spices, 5 AI prompts, 5 summaries per day)
– Unlimited Plan: $14.99/month (Unlimited rewrites/spices, AI prompts, and summaries)
– Business Plan: Custom pricing with additional features like SAML SSO, brand tone, etc.​
QuillBot
– Text summarization
– Advanced paraphrasing and synonym suggestions
– Grammar and writing improvements
– Free Plan: Offers 125 words in Paraphraser, limited use of Synonym Slider, 1 Freeze Word, 1,200 words in Summarizer, and standard features for processing and comparing text.
– Premium Plan: Starts at $4.17/month (billed annually) providing unlimited words in Paraphraser, full use of Synonym Slider, unlimited Freeze Words, 6,000 words in Summarizer, plus additional features including a Plagiarism Checker and Tone Insights.
An overview of Jasper AI alternatives.
ShortlyAI: An Emerging Competitor
ShortlyAI is another AI writing assistant that aids in creating content. It offers a minimalist interface and an intuitive design. Despite its simplicity, it might not provide as comprehensive a suite of tools, especially when it comes to advanced features and integrations.
Grammarly: Beyond Grammar Checking
Grammarly is a well-known tool, predominantly used for grammar checking and proofreading. It does offer some writing assistance features, but it's not as comprehensive as Jasper.ai. Grammarly's focus remains on enhancing grammar and style, while Jasper.ai provides a wider range of content creation tools.
Wordtune: Fine-Tuning Your Words
Wordtune aims to make your writing more engaging and authentic. It offers real-time suggestions to improve sentence structure and word choice. While it's a useful tool for enhancing writing style, it doesn't offer the extensive content creation features found in Jasper.ai.
QuillBot: Paraphrasing Tool
QuillBot is mainly a paraphrasing tool that helps in rewording sentences or paragraphs. It's a handy tool for avoiding plagiarism but lacks the advanced features for content creation that Jasper.ai provides.
Get On-Brand Content Creation with Jasper AI
Jasper.ai stands out with its advanced, user-friendly features for diverse content creation.
Despite some limitations, such as handling niche topics and additional costs for certain features, its extensive functionalities, integration capabilities, and transparent pricing plans affirm its position as a valuable tool for many. 
When compared with other platforms, Jasper.ai holds a competitive edge, marking it as a significant investment for enhancing content creation and management.
But to take your content publishing and promotion to the next level, consider using AmpiFire. This platform can speed up your press release distribution process with the help of a team of talented writers and AI.
Book an appointment with the team to learn more about AmpiFire and how you can supercharge your content promotion process.