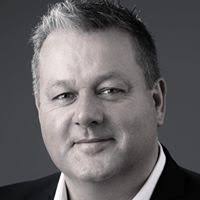 AmpiFire is a great tool for promoting your brand, website or offer… If you're new to the platform, it can take some time to get used to. And that's where this guide comes in!


We recently interviewed Julian Thornton, who has been using AmpiFire for years. And he has learned a lot along the way. Here are his top tips for making sure your first experience with AmpiFire is as great as possible.
1. Get Yourself A LinkedIn Profile
If you're looking to get started in the world of marketing, there are a few things you'll need.
First off: A LinkedIn profile. Seriously! That's all you need, right?
If you don't have one already, it's time to get one—and fast. It's free and easy, so there's no excuse not to have one.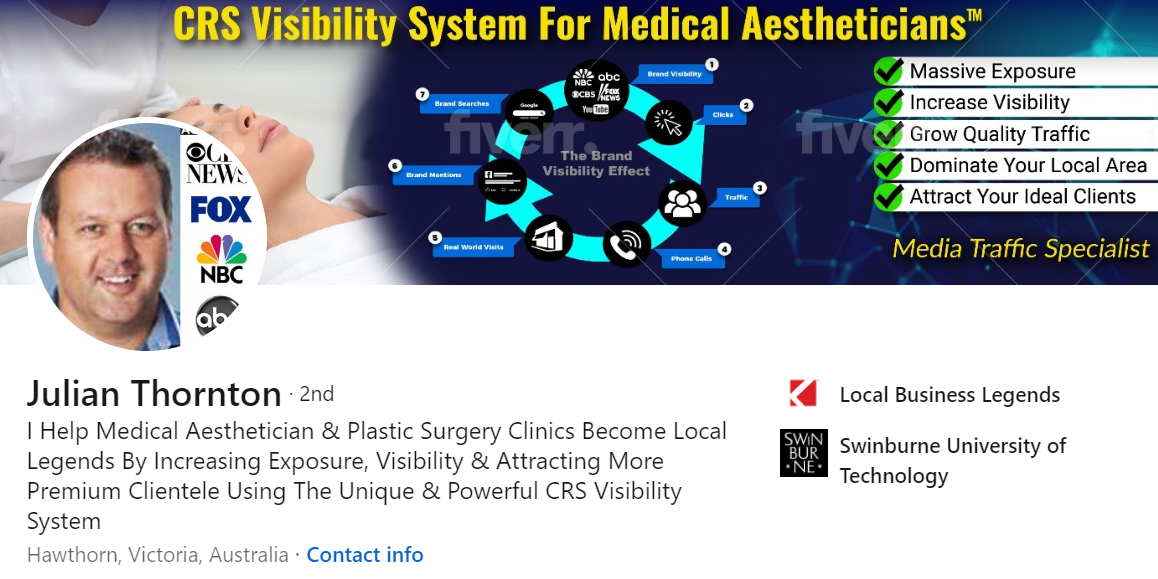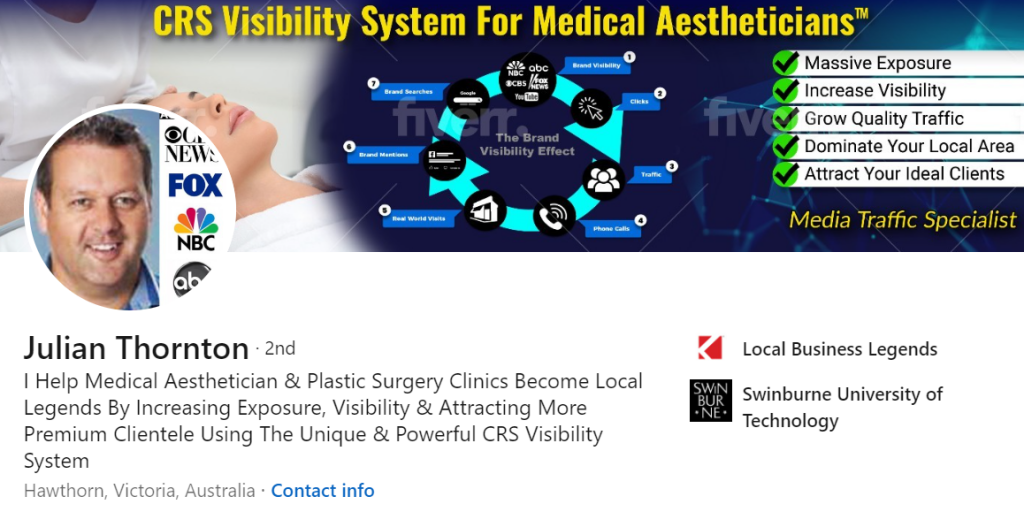 You'd be surprised at how many people out there don't even know what their personal brand is—let alone how to create one! But if you want to get anywhere in this business, it's crucial that you know exactly who you are and what makes you different from everyone else out there.
2. Follow The Training And Take Action… Every Single Day
As many of our successful users, Julian has taken advantage of training courses offered by AmpiFire and as a result, has seen his business grow by leaps and bounds: "I've learned so much from this," he says. "It's been really important and I think it's even more important for me now."
He recommends that new users review the training materials every few weeks: as he believes that after about four or five weeks, users might forget what they know—so go back and revise again.
"I think revising the sessions is really important and having an attitude of mastering it is really, really important. Because even though 85- 90% of the work is done for us and the thinking's done for us, and then the journey's been traveled before, we've still have to internalize it and immerse ourselves in it so that we become experts at it, and master it…

Because if you don't master it, you're not really delivering for your client. So you really have to know your stuff. And I can't emphasize that enough because I think a lot of people just think it's gonna be easy… It doesn't matter whether it's AmpiFire or something else they're doing, they just want the easy path. And sorry to dispel the myth but even when someone has put together a program like AmpiFire (and I can think of a couple other masterminds too, where they've done so much work to help) you still have to do the work yourself."

Julian Thornton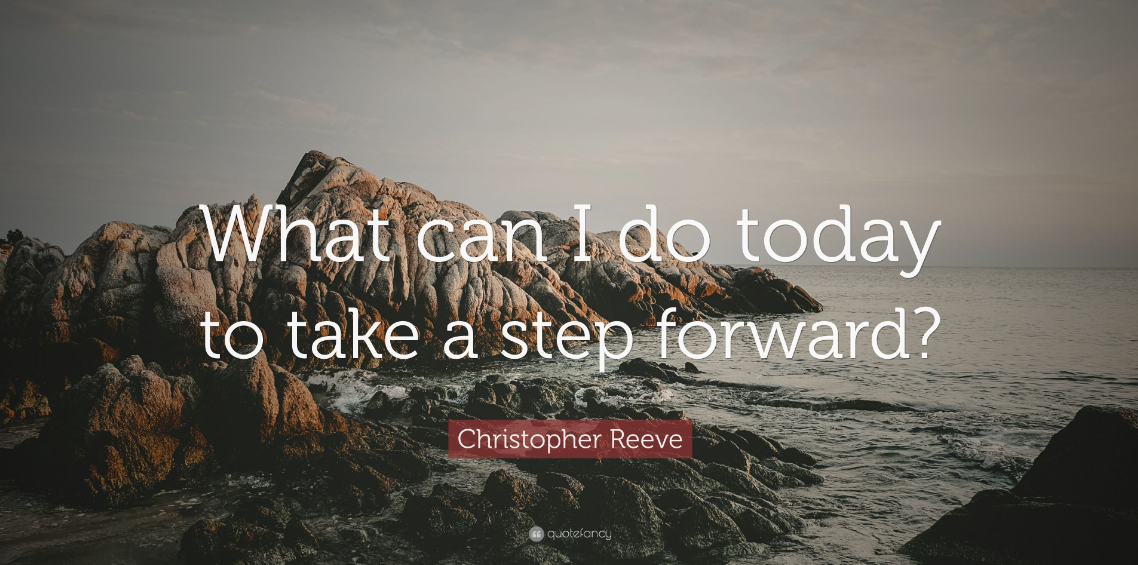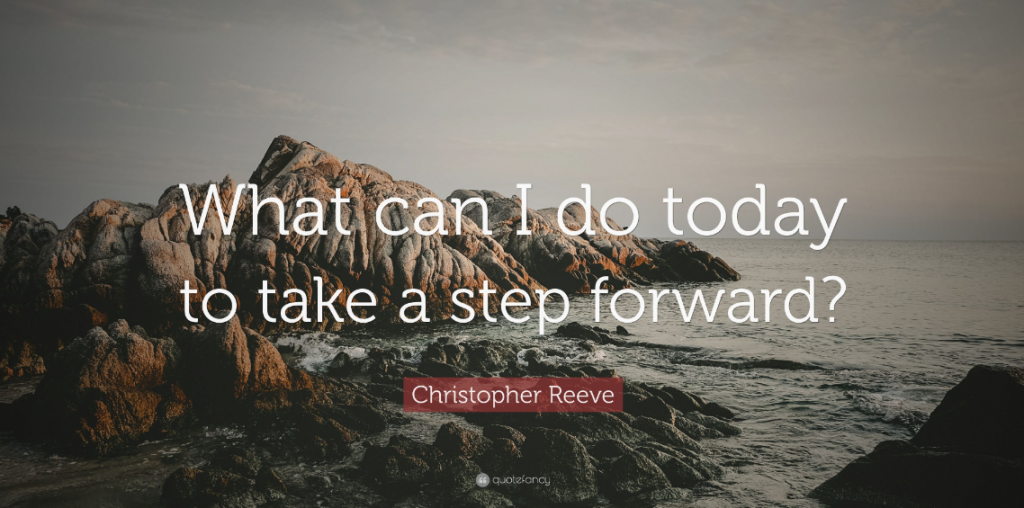 It's always important to remember that there are no shortcuts when it comes to getting successful with content marketing—you need to be willing to put in the work if you want results.
"I would caution people not to get too caught up in the idea that everything is fantastic and you don't have to think or do any work—that's not the case. I've been through the training probably four times. I listened to each session on 1-1/2 speed first, then slowed it down as needed."

Julian Thornton
So take advantage of the available AmpiFire programs and resources —and don't forget that what really matters is YOU!
3. No, really! Immerse Yourself In The Training
Master the sessions by immersing yourself in them and in the community.
When you're participating an AmpiFire session, keep your eyes on the screen but don't let yourself get distracted by it. Be present, listen to what Chris or Jay or the guest experts say, and take note of their strategies or tactics as they play through each level. This is how you learn! You'll be surprised at how much information there is to pick up just by listening closely.
Don't be afraid to ask questions. If something doesn't make sense or gets confusing, ask about it! We have an active community of users who are always happy to help out with any questions or issues you might have—and we encourage you to ask us anything!
"Get involved in the community. It's people like Denker and myself that are always open to helping and talking to people and always happy to do that. Because the more we talk to people, the more we learn, the more we reaffirm what we have to do and discover the things we're not doing."

Julian Thornton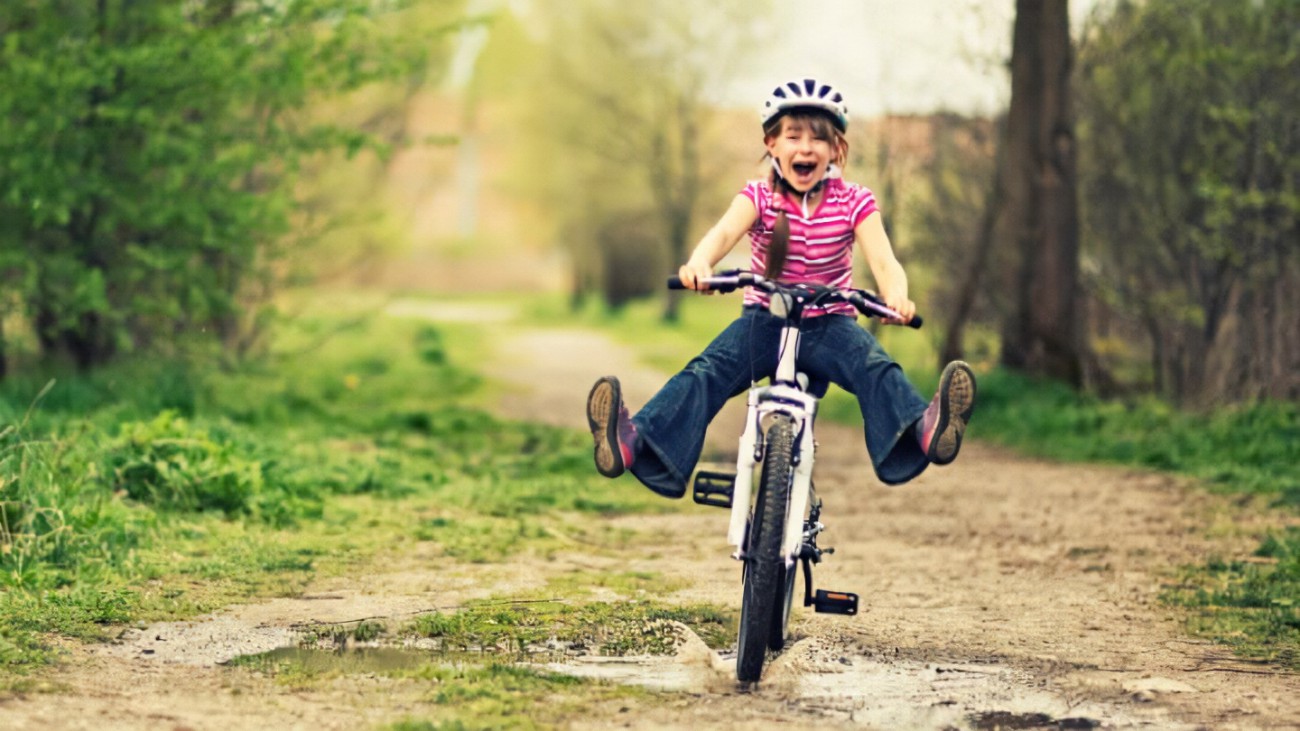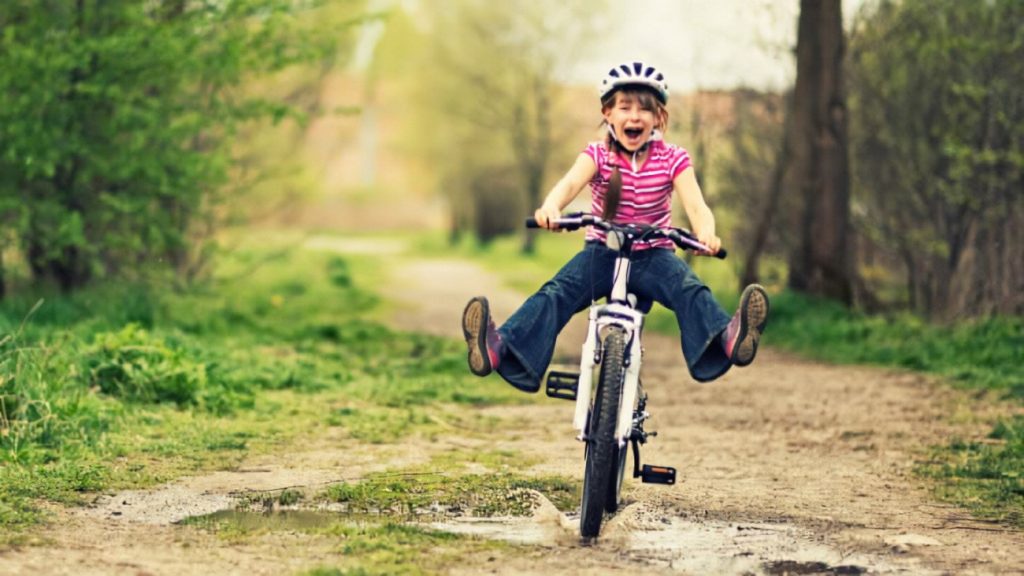 Julian explains that it doesn't take a lot of time to learn the basics, but once you've done that and understand how hook mixing works, you definitely need to get good at it because you want the writers to know what kind of content you need after you've interviewed your client. He says that once you've done the hook mixing process, "you just go through the process of putting the Amp together and get them to write it."
"I'm definitely going back through the training around local businesses and growing the businesses… and content planning and the content Rubik's Cube, and the hook mixing. That really where this comes alive and distinguished between everything else is that hook mixing process.

Getting good at that and really understanding the hooks and the angles and how people are searching; getting deep diving into that is I think really important. Then you do the content cube for the content plan over 12 months and you just set and forget for the client. I think that process is what I'm working on now to really get good at it."

Julian Thornton



4. Find The Perfect Prospect
Once you have gone through some of the intro sessions from the AmpiFire training, it's time to start looking for ways to make some money online. And if you've got an Amp in your hand, that means you're already halfway there! All you need now is a business that needs some help with their visibility online and presence.
You can ask them what they're doing right now, or explain what they're missing out on by not having an online presence at all. Then you can tell them how much money they could lose if they don't get up and running with content marketing ASAP!
* Look For Prospects In Your Chosen Industry With A Good Sales Process
When people are searching for businesses, they're often in the early stages of making a decision—which means they're looking at reviews and testimonials. Then they will see all of your client's social media accounts and GMB reviews from satisfied customers when looking at the listing online-and feel more confident about choosing your client over others in the area.
"When you're looking for prospects, you need to know that they've got a good sales process backing up the traffic when it comes, make sure they've got reviews.

They've got good reviews, they've got all the foundations laid, they've got a bit of social media going on. They've got some content going on. They can build rapport with these people that are looking for that particular service in that area.

So, getting the Amps done is one thing. It's great, but what happens when the traffic comes, if there's nothing there and there's no social proof and there's nothing to engage with, you're wasting the traffic.

Finally, if you work with clients in competitive markets, try to find ones that aren't too competitive—those will require fewer campaigns to rank higher."

Julian Thornton



* Focus On Building Relationships With Your Prospects Before Making Any Type Of Sale Or Push For Them To Buy Something Right Away
Once you've found that perfect match, contact them and tell them what kind of results they can expect from working with you.
If you have good rapport with your prospect and feel like you can trust them as a friend or someone who knows them well enough then it'll be easier for you to sell them something later on down the road.
If they're interested, great—you can start working together right away! If not, keep looking until you find someone who needs what you have to offer!
5. Be Honest With Yourself—And Everyone Else!
Don't be afraid to say no.
If you're not a good fit for someone or their project, don't feel obligated to work with them just because they asked.
"You'd rather have one good client that leaves you alone and trusts you than have 10 clients that badger you all the time and don't pay on time or don't pay enough and make you carry on. And um…that's just not worth it! So I think the more you qualify your prospects and really think about whether you're a good fit with them is really important.

It takes some practice, but being able to help people properly is what makes us successful in this industry. That's really what it's all about: being of service to people. And you sure you have the best chance at getting them results because nothing else really matters: if you can't do that, you're not gonna make money."

Julian Thornton



This is your business and you want it to grow in a way that works for YOU. If that means saying no to some opportunities, so be it—you'll find others that will be better suited for you.
6. If You're In A Medium-Sized Location, Follow Julian's Lead!
Julian's experience highlights some of the best practices for using AmpiFire in medium-sized locations (population 50-250K). Julian's advice on how to use AmpiFire in these locations can be applied to any number of industries and niches.
"In those sort of medium level locations where there may be a 50 to 250,000 population, you're just gonna kill it every time.

So I've learned a lot about that side of the business too. And I think I'm in a good position now to talk to businesses in those sorts of locations, across various niches and see where I get the traction. So it's pretty exciting where things are right now… because we do it, we can see results.

I've got plenty of screenshots of how the campaigns have impacted Google Analytics and insights inside GMB.

Not that I want to get to much into that because I don't want the clients focusing on the stats, I'd rather, they do a natural search around their environment and see them popping up everywhere. That's a better way to go than focusing on Google Analytics… because a lot of the time it's not accurate and it can be misleading."

Julian Thornton



7. Take It Slow
It's tempting to rush in and try to close as many businesses as possible, but remember—this is about building relationships with people who work in the businesses that are right around you. They're your neighbors, and they're going to be supporting each other.
So Julian recommends starting small at first—maybe five or ten showcases in one week. That way, you can make sure that your pitch is perfect before moving on up to the next level.
And once you've got the hang of things? Then go ahead and scale up!
Your goal should be at least one hundred showcases per week within six months of starting out (and if possible, double or triple that).
Remember: there's no such thing as too much exposure when it comes to getting new customers!
8. Stay Focused
Julian Thornton knows that being successful means keeping your eye on the ball—and if you're not focused, you're just going to take forever.
Don't try to do it all at once, chances are your efforts will be scattered across multiple platforms without any real focus or direction.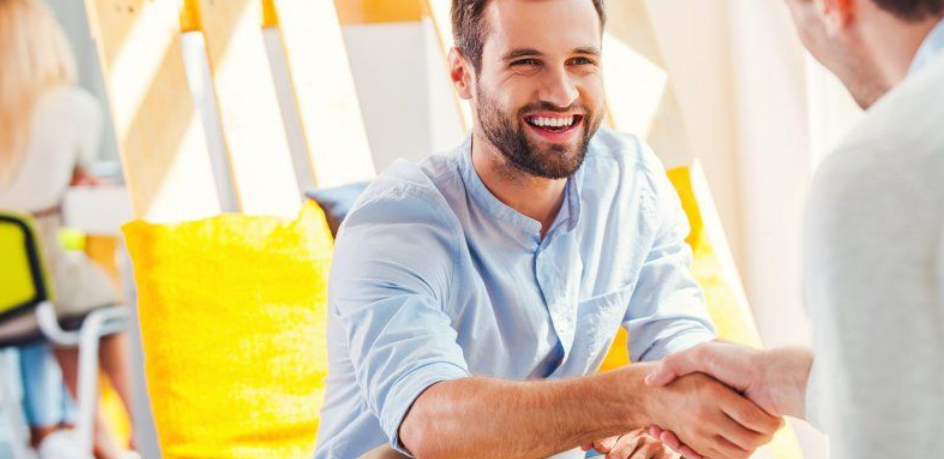 Before you start selling your first Amps, Julian recommends that you should have a business plan in place: make sure you know how much capital you have and how many Amps you can buy with it.
9. Get Good At Selling Amps – One Step At A Time
If you're just starting out, it can be really difficult to find businesses that are willing to let you use their name for a case study, but Julian Thornton has some tips on how to find them.
"Go to your local businesses in your vicinity. Don't think about targeting other cities, just go to local businesses in your area, go to the lawn, go to the dry cleaners, go to restaurants and lawyers and just walk into the bloody business and say: "This is what I do!"

Get a flyer printed out, whatever you need to do that makes you feel comfortable to walk in there with some confidence and say: "This is what I do!"

By the time you've done three or four of them, you'll be a bit better. Most people would charge 1500 pounds a month for this."

Julian Thornton

Julian suggests that you should find a couple of businesses that are willing to do a campaign with you for free as an exchange for being able to use the results in your marketing materials. This will vary depending on how much time and money you have, but Julian suggests that you aim to do six campaigns over the next three months.
Try to get those businesses to answer some questions. You'll want to record these interviews so that you can use them in your own marketing materials later on when you are building your content plan and requesting your Amps.
Then, create a snapshot report based on all of the data collected from these businesses, which will be useful for future clients who see it when they're looking into working with you or learning more about what makes your marketing services stand out from the competition!
"By the time time you've done 10 or 15, or 20, you'll be slick as hell and really confident and able to get that first client. Cause once you've got that first client and you do the first campaign, it's not about making tons of money on that first one. It's about getting some experience. Just get that really well organized in your brain.

So when you're talking to them, you've got some sort of conviction about it.

Once you get a bit of confidence with it, you really should be able to build something there. If you've got some money, then I would put a business plan together. Like how much capital have you got? If you've got 10 grand, if you've got five grand, you've got couple of thousand, how many Amps could you buy with the money you've got…"

Julian Thornton
That should help you land some clients quickly.
10. Create A Content Plan That Lasts 12 Months And Then Set It And Forget It
This will keep you from wasting time on content that doesn't work for your customers.
"But all in all compared to setting up Facebook ads or Google ads, or doing SEO and all the rest, this is very, very simple, relatively speaking. So especially for a newbie, this is probably gonna be a hell lot easier than a lot of other things you can do, like chatbots and even social media posting.

You don't have to do all the graphics. You don't have to think about the copy. You don't have to think about how you can distribute it, automate the scheduling, all that sort of stuff. You don't have to do any of that.

You just need to know, good understanding of the hook mixing process, the content planning process for the client. Obviously you need to know where to find your clients, how to speak to them, how to do the outreach, all those sorts of things, but really, you're gonna have to do that with everything.

So the fulfillment for this is super simple. So I think, it's well worth putting the effort and the work in, you still have to put the work in there."

Julian Thornton



What Are Your Plans For The Future, Julian?
As a marketing professional, Julian can offer just about any service that a local business wants, but it's really the Amps that he wants to get good at.
"I'm looking forward to getting some more local clients and doing the basic Amps on it and seeing results coming from basic Amps," says Julian. "I want to get these businesses in the 3-pack and get lots of them getting the benefits."
We hope this blog post helps you get started with AmpiFire! Let us know how it goes!