Article at-a-glance:

- Stencil Theme for BigCommerce enhances user experience and website performance, notably through faster loading speeds. 

- The Stencil Themes Marketplace offers a wide range of unique themes to meet specific business needs. Even non-developers can customize these themes. 

- Learn how to install your new store theme and some best practices for optimizing the design.

Would you like to boost your eCommerce platform with a powerful theme? Discover BigCommerce Stencil Theme and the wide range of benefits and features it offers.
Choosing the right theme for your online store is crucial. And if your storefront still has an old-school theme, it's time to upgrade! In this competitive eCom landscape, you need every advantage.
There's no doubt that BigCommerce Stencil shines above its predecessor, Blueprint. With Stencil, you'll get faster loading speeds and a mobile-friendly experience. And if you are looking to customize your Stencil theme, it's as simple as pie!
What Is BigCommerce Stencil?
Stencil is the current theme engine for BigCommerce. It helps you create an online store optimized for shoppers on any device. Choose a template or build a custom site.
The theme engine of BigCommerce enables you to create an engaging, performance-optimized online store that catches shoppers' attention and prompts purchases.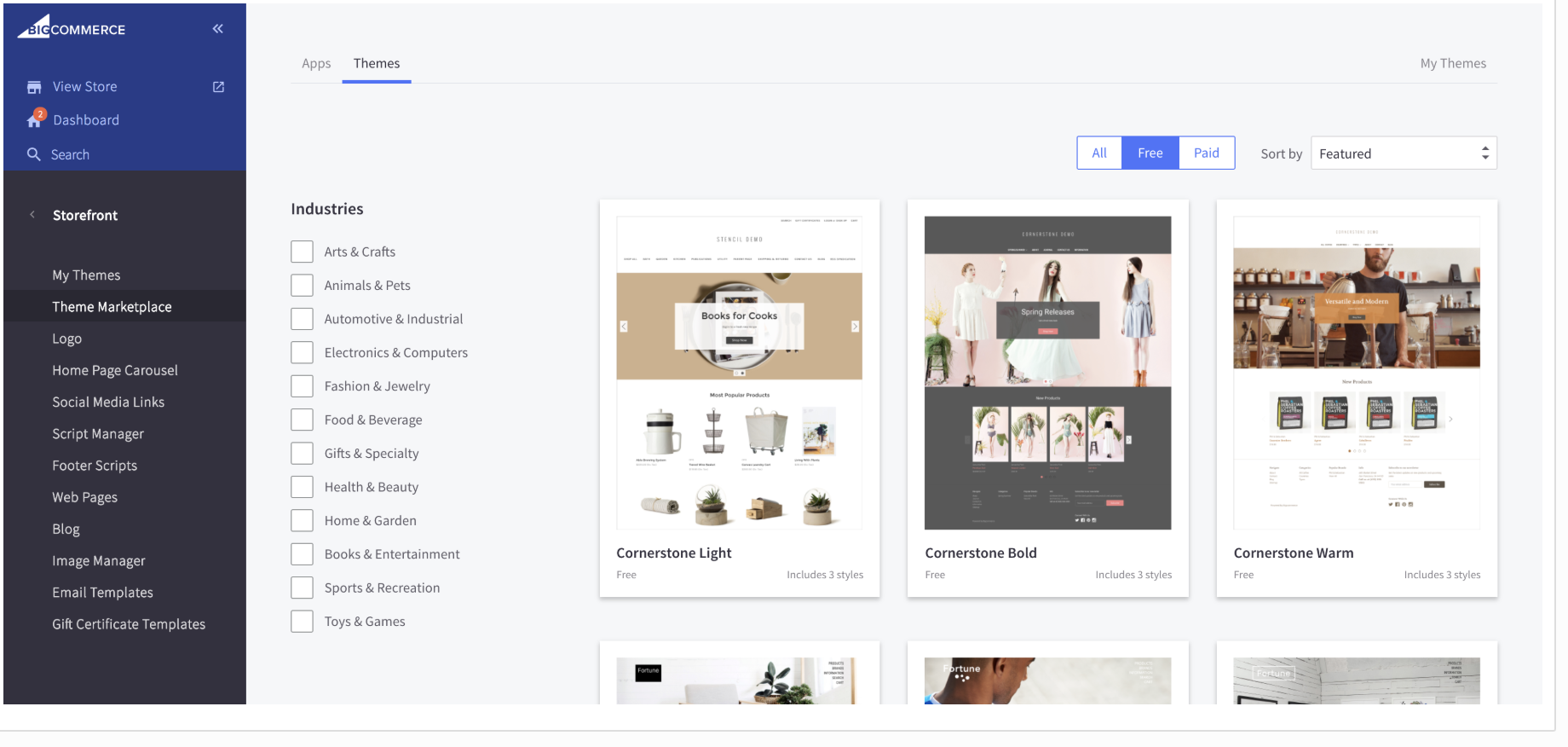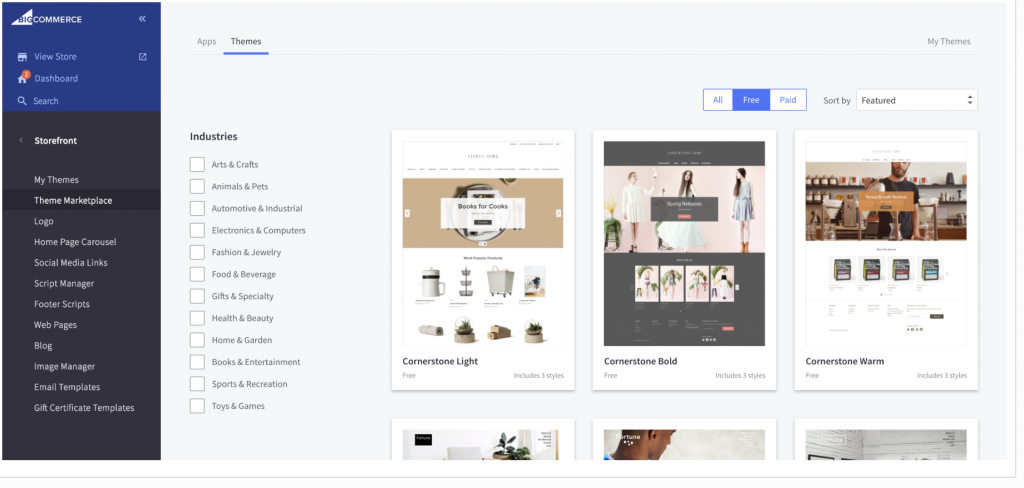 The BigCommerce Stencil framework adheres to best practices in technology, design, and SEO. With Stencil CLI, developers can build tailor-made themes and preview them locally. These themes are responsive, ensuring your store looks stunning on any device.
Plus, BigCommerce Partners can help those who desire a completely unique storefront. In essence, BigCommerce Stencil is a powerful tool for creating and customizing online storefronts, enhancing both performance and user experience.
Boost Your Creativity With The Stencil Themes Marketplace
With over 100 unique themes, Stencil's Theme Marketplace has it all!
Yes, that's right!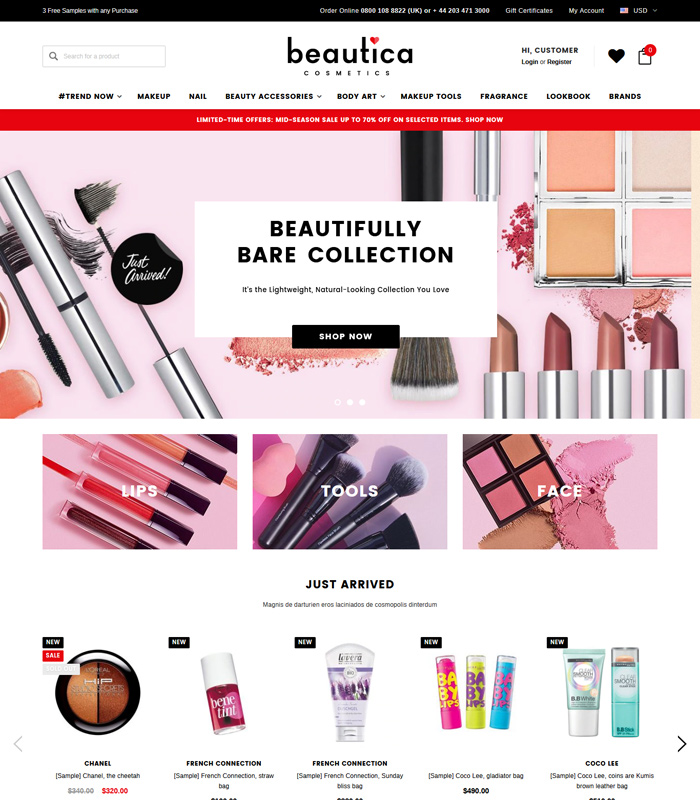 Now let's find the perfect theme for your storefront. With Stencil, you can filter your search by industry, paid or free themes, and whether you serve businesses (B2B) or consumers (B2C).
Looking for the latest additions or featured themes? You can sort your options anyway you like. …and more! Stencil allows you to preview themes right within your site, making the selection process seamless and rewarding!
Benefits of Migrating Your Online Store to a BigCommerce Stencil Theme
The theme transforms your products and payment methods into a user-friendly, appealing online store. Choosing the right tools is crucial. With Stencil, you get many benefits that Blueprint doesn't offer.
Streamlined Web Design and Maintenance
With Stencil, you can create and maintain your website using well-known languages and standards such as Handlebars, YAML conventions, and Sass/SCSS. With Handlebars, you can inject dynamic logic and conditional logic into your site, slashing load delays. Developers can summon only the crucial elements for your storefront using YAML Front Matter.
What about Sass and SCSS? These are your CSS (Cascading Style Sheet) pre-processing scripting languages, which determine how your web pages appear to your users.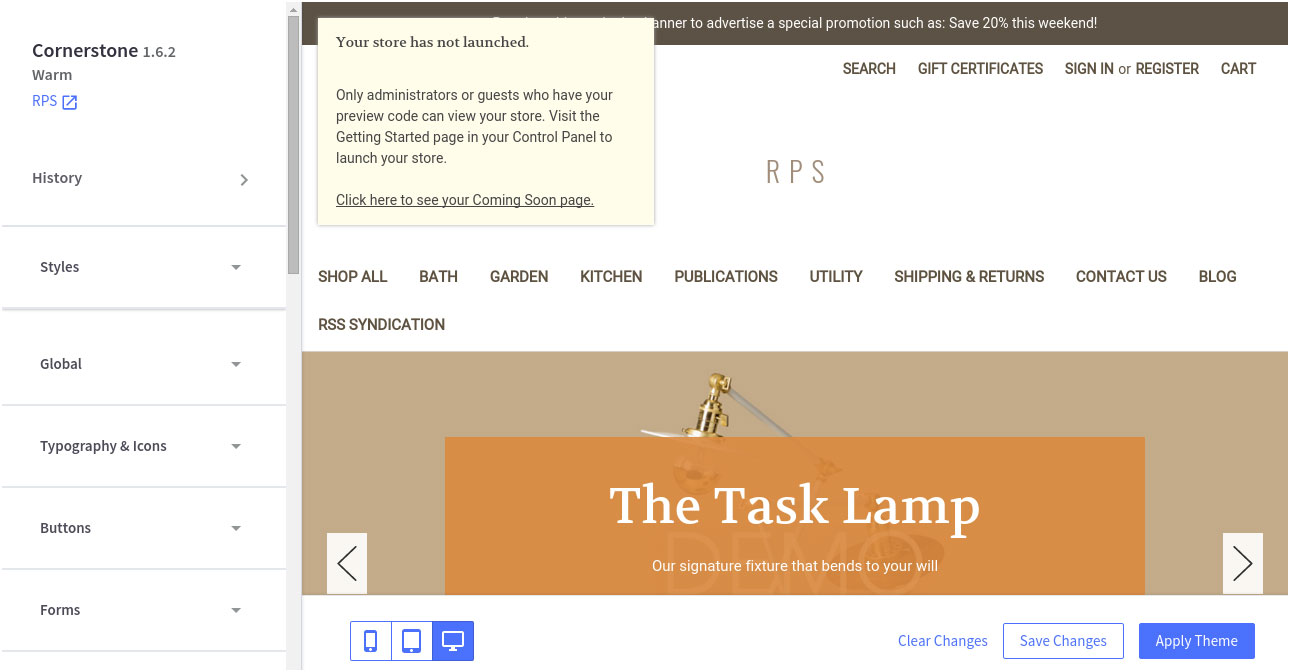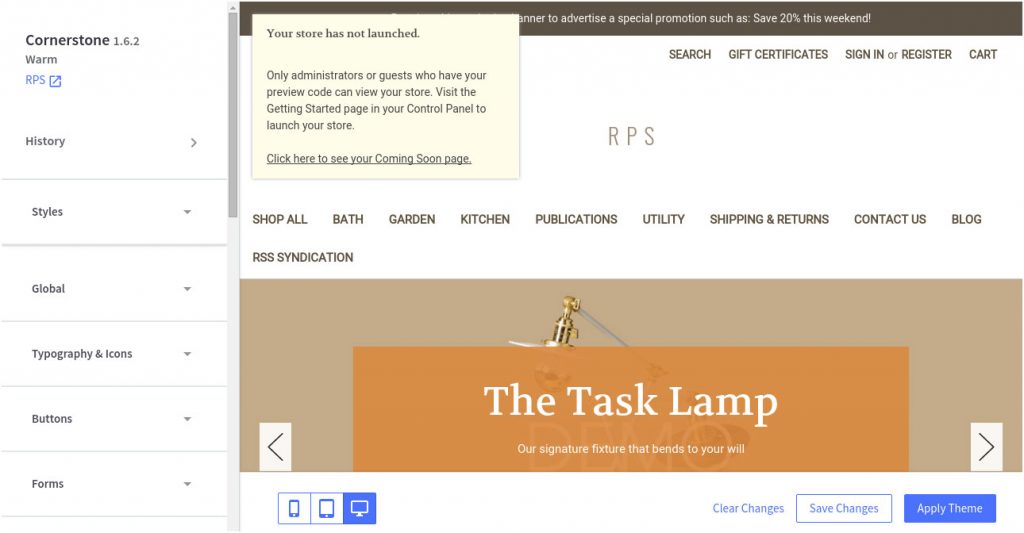 Redefining Ease with Stencil CLI
Stencil CLI lets developers preview custom themes locally and build them using developer-friendly frameworks
With Stencil CLI (command-line interface), developers can change and preview themes locally without interfering with live storefronts. They can check themes on desktops, mobiles, and tablets. And when the theme is all set, you can bring it live as quickly as you want.
Storefront Customization without Coding
The Stencil themes are not just developer-friendly, they're even welcoming to non-developers. Without touching a line of code, you can easily customize your online store's features. Themes, widgets, and layers are all at your disposal.
You can change attributes like color, font, and item display count. You can drag and drop text, images, videos, banners, carousels, and product lists into widgets. You can organize widgets on the webpage with layers.
Seamless Optimization for Mobile Devices
All themes in the Stencil Marketplace come ready for mobile. From browsing to checkout, everything is streamlined to keep your cart abandonment rate in check. What's more, you don't need a custom theme for mobile.
Cloudflare Polish delivers mobile-optimized images, saving you the trouble of creating mobile-specific versions. Stencil even integrates Google AMP (Accelerated Mobile Pages) to ensure your mobile storefront loads quickly. Moreover, Stencil themes support rich snippets, improving search engine understanding.
Automatic Image Optimization
Who said perfecting image optimization is hard?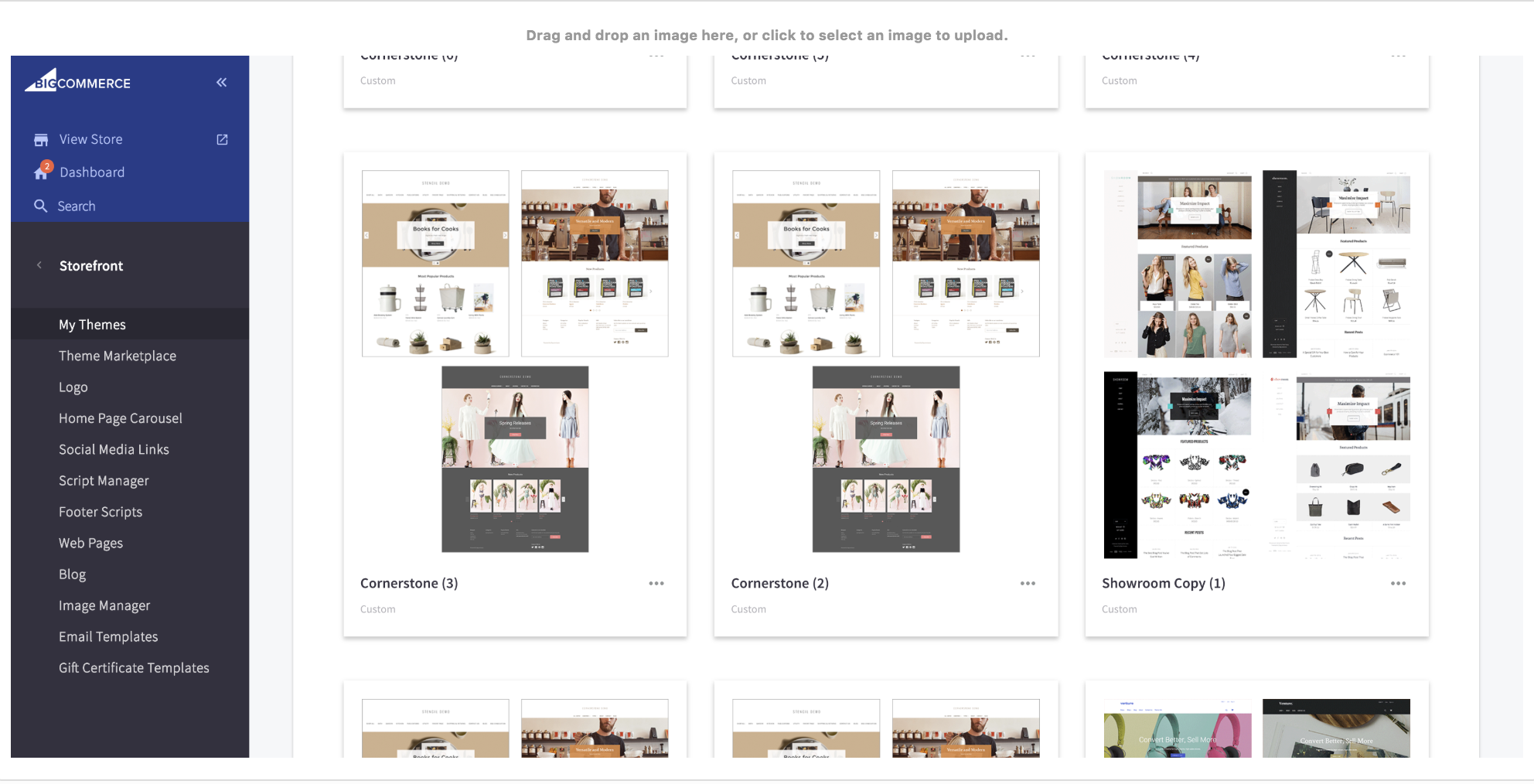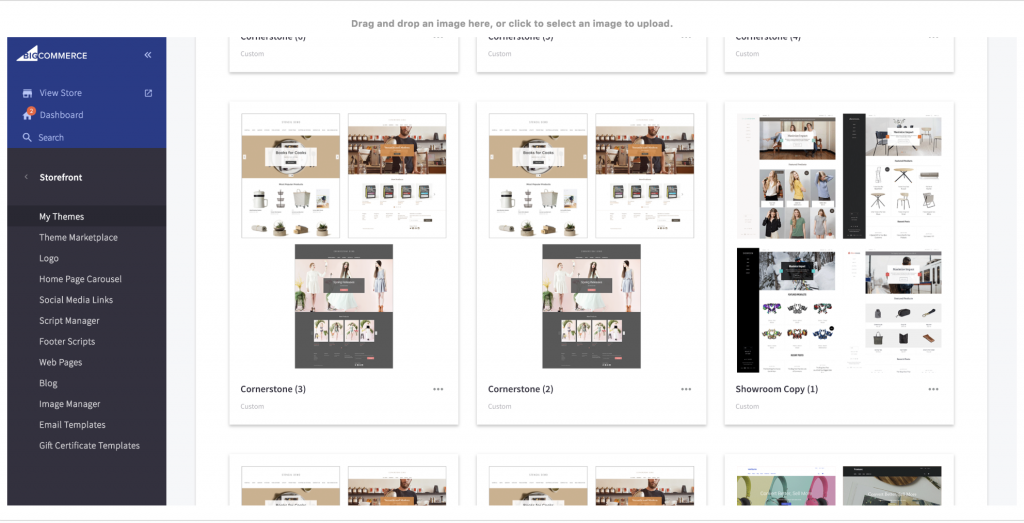 As a result, derivative image assets are transformed in the cloud, adapting to each user. The result? A quicker loading website for all your visitors. An interactive experience, fast loading times, and high-quality images – it's the perfect recipe for boosting customer engagement, conversion rates, and retention.
A Leap from Blueprint
By using stencil themes, you're not just stepping up your design game, you're rocketing. Unlike Blueprint themes, Stencil themes offer a wealth of design adaptability and personalization options.
Stencils are like chameleons, changing and adapting to meet your needs. Whether you're looking to align with your brand identity or create an engaging user interface, Stencil's customization options are endless. By using it, you can enhance the customer journey and reflect your brand online.
Where Blueprint themes were a good starting point, Stencil themes are a leap forward, a progression in the journey to creating an optimal online storefront. They enhance the Blueprint framework, providing you with more tools, more options, and ultimately, more control over your online store design.
How to Install a BigCommerce Stencil Theme: Step-by-Step Guide
Blueprint to Stencil migration takes some planning, but the results are worth it. Before you start, be sure to make a backup of your store. If you run into any problems during the migration, you can always revert to the previous version.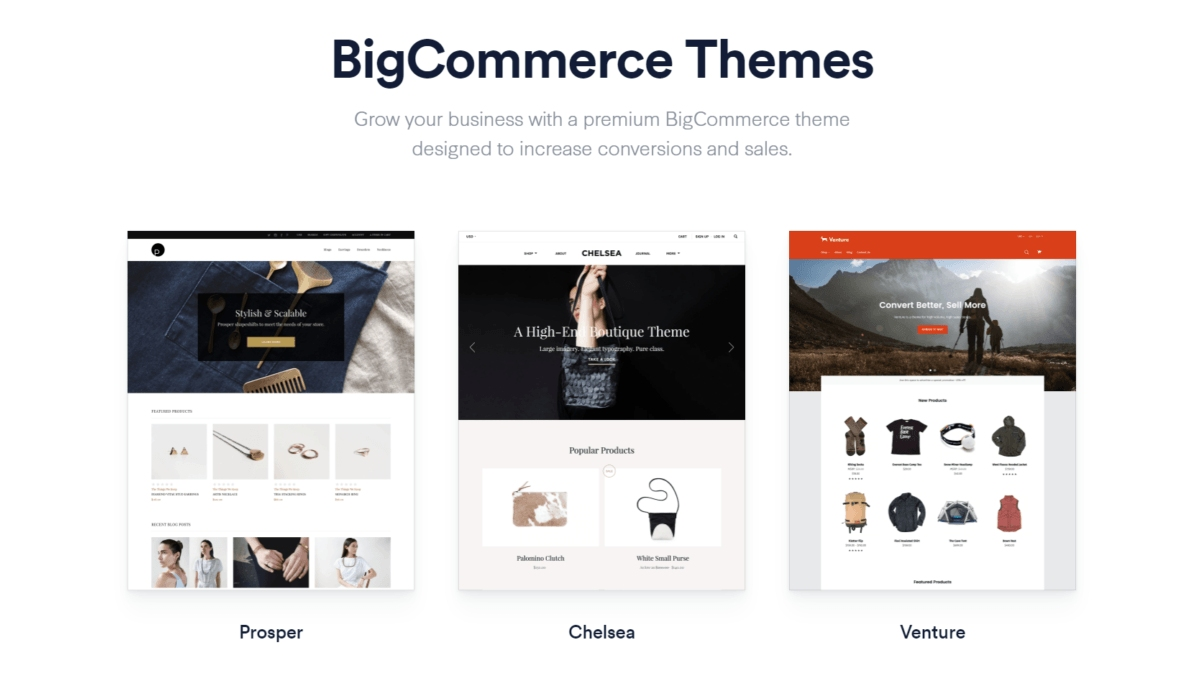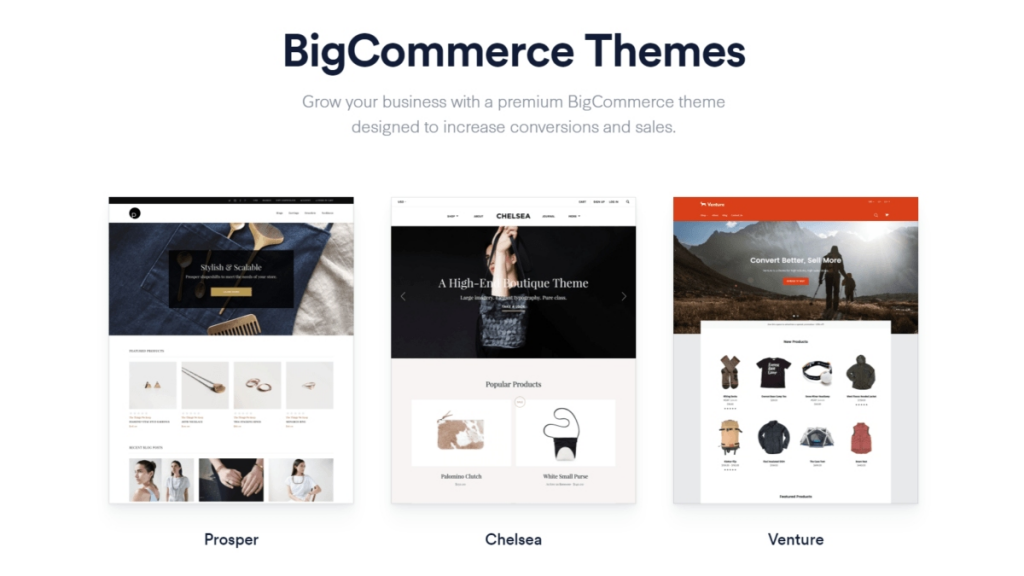 Moving to BigCommerce Stencil may seem like a challenging task, but don't worry!
Taking the migration process step by step will make it easier:
Install Stencil CLI: Begin your migration journey by installing the Stencil CLI (Command Line Interface). The "Installing Stencil CLI" article on the BigCommerce Dev Center website explains how to do this. As you migrate, this CLI will be your ultimate tool.

Local Theme Editing and Previewing: Now that you've got the Stencil CLI up and running, it's time to put it to work! The CLI allows you to edit and preview your themes locally. Play around with it until you're satisfied with what you see – this is your creative playground.

Build and Deploy Your Stencil Theme: This is where the magic happens. Once you're satisfied with your theme, build and deploy it with the Stencil CLI. As a painter reveals their work at an art show, this step reveals your theme.

Troubleshooting: Now, it's time for a health check. Confirm your theme's code with the "stencil bundle" command. This will identify possible errors and give you a chance to fix them. You can think of it as a safety net for your new theme.

Final Review: You've designed, built, and troubleshooted – now it's time for the final step. Make sure everything is working as expected in your store. You've got one last chance to make sure everything is right before the reveal.

Leverage Stencil's Best Practices: With all the technical steps complete, remember to take full advantage of Stencil's inbuilt industry best practices. This includes cutting-edge technology, design standards, and SEO. Enhance your storefront with these tools, making it a beautiful platform that stands out.
Got a Beautiful Design? Now grow your traffic with content…
With BigCommerce Stencil, your business gets a turbo boost. Stencil offers a website that loads lightning fast and performs flawlessly on mobile devices.
Creating your storefront is a breeze with user-friendly design that you and your developers will love.
Stencil transition is smooth, and the best part? You'll notice the impact immediately. You're giving your store a brand-new engine with better customer engagement and conversions.
Even the sleekest, fastest car needs to be seen to be appreciated. This is where Ampifire steps in. We offer content strategies to turbocharge your visibility. Think of us as your high-octane marketing fuel.
We place your brand right at the forefront of your ideal customer's eye through our multimedia content and vast media network.
Ready to boost your e-commerce sales? We'd love to chat about Ampifire's potential for your brand. Book your appointment today.