When it comes to online exposure, rankings and search engine optimization, moving up even a single spot on a SERP can improve your click-through rates by over 30%.
There's no question about how valuable a high-quality, well-optimized content marketing strategy can be. The problem is the massive amount of competition that you're up against, fighting for those highly coveted spots on the front page.
The good news is that a huge chunk of that competition is operating on old and outdated strategies, still relies on keyword tools and methods like keyword/content farming.
In this article, we'll show you the best content strategy and we've chosen an important case study to back it up.
The Demand Media Case Study: Content Farming
Demand Media is a content company that operates several different online brands, including livestrong.com and eHow.
They became famous (or notorious) for their aggressive attempt to monetize long-tail Google searches through the use of a content farm.
By combining proprietary algorithms with a studio of freelance content writers, they eventually became the 17th largest web property in the US with 86 million unique visitors and 550 million page views from around the globe.
What was their strategy?
Tons, and tons, and tons of content. Their content creators numbered over 10,000, creating around 5,700 articles and videos a day!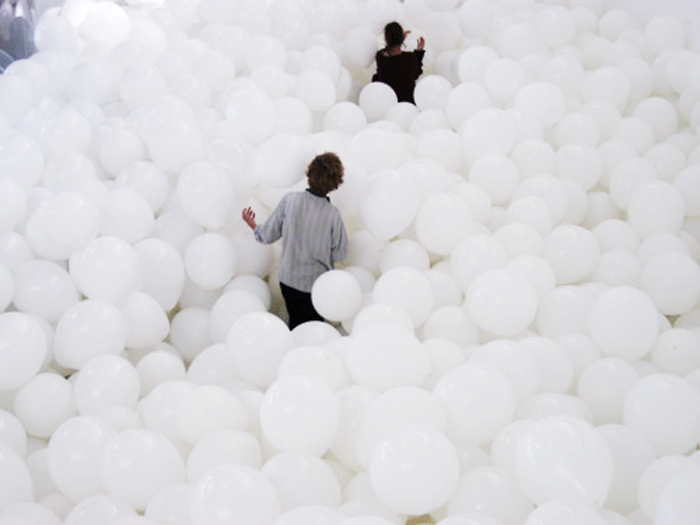 They basically had a smart keyword tool and then mass produced content which they put on high authority domains they bought.
The strategy worked. Whenever you typed almost anything into Google, you would find a Demand Media property near the top. By repurposing useful information and turning it into SEO-friendly articles and videos, they created an empire.
Although Demand Media's strategy wasn't perfect, especially by today's standards, SEO's still recommend keyword tools.
There are also some other important lessons to take from this case study. Let's see why it is important when it comes to modern content marketing.
The Problem With Focusing on Keywords Tools
Since Demand Media's meteoric rise and fall over a decade ago, Google has changed several key parts of its algorithm that have given birth to new strategies in SEO and content marketing.
Most people, especially people new to content marketing and SEO, usually jump straight to keyword research as the first (and last) thing that they focus on. They'll pay for expensive keyword tools and do all the research they're supposed to do — but still find themselves on the dreaded "second page."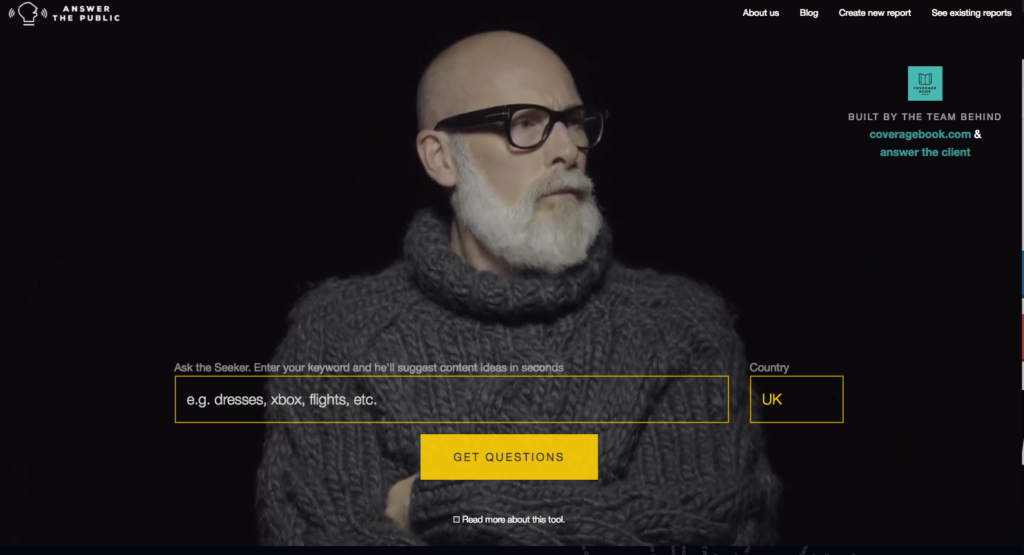 The truth is, keyword research tools are highly flawed. Keywords are not the gold standard that they used to be.
Let's look at some reasons why.
Keyword Data Is Inaccurate
There isn't a much plainer way to say it: a lot of keyword research tools data is just wrong.
If you put the same keyword into three different research tools, you'll find that you receive three different search volumes. And many times, it's not even close.
Even Google's own keyword tool (that obviously has direct access to its own search database) isn't that accurate. And as Google's algorithm continues to evolve, it continues to become even more skewed.
What keyword tools really provide are at best "good guesses," and at worst, wildly inaccurate numbers.
Keyword Tools Don't Capture Low-Volume Well
Although most keyword search volume is quite inaccurate, this problem is magnified when looking at low-volume keywords.
This becomes more and more of a problem as trends change. Searchers are beginning to move away from short-tail phrases and the introduction of voice search makes natural language more standard.
But that's not even really a new concept. Even in 2012, 16% to 20% of searches were phrases that had never been asked before.
You don't have to do the math to understand that that is a lot of missing data from keyword tools.
Keyword Tools Ignore Search Intent
Search intent is the purpose that a user has when they search for something.
This is one of the more important aspects of SEO and keyword research. A person is much more likely to choose a SERP that is more closely related to their core reason for searching, rather than the result that matches their initial search the most.
The problem is, keyword tools don't address or provide the ability to dig into search intent. And without figuring out the user's true intent of the search, there's no way that you'll know if your content is actually useful to the searcher or not.
Unfair Competition
When you settle for using the same keyword tools that just about everyone uses, you're putting yourself not only in competition with tons of people — but you're putting yourself in competition with the biggest and most dominant brands in the world.
Small businesses aren't the only ones trying to build their SEO. Gigantic corporations like Amazon are also pouring their resources into getting that number one ranking.
To beat them, you need to find a smarter strategy that you can scale in the long run.
Grow Your Business With A Unique Approach to Content Marketing
There's one thing that still holds true from the old days of Demand Media's SEO empire to today's modern content marketers and SEO experts:
(as much of a cliche that might be) Content is King…. but I'd like to add a small correction here.
Quality Content on High-Quality Sites is King!
Above everything else, Google still prioritizes a great user experience before anything else. This means that putting out great, quality content that people actually want to read and on the right platforms is still the most important.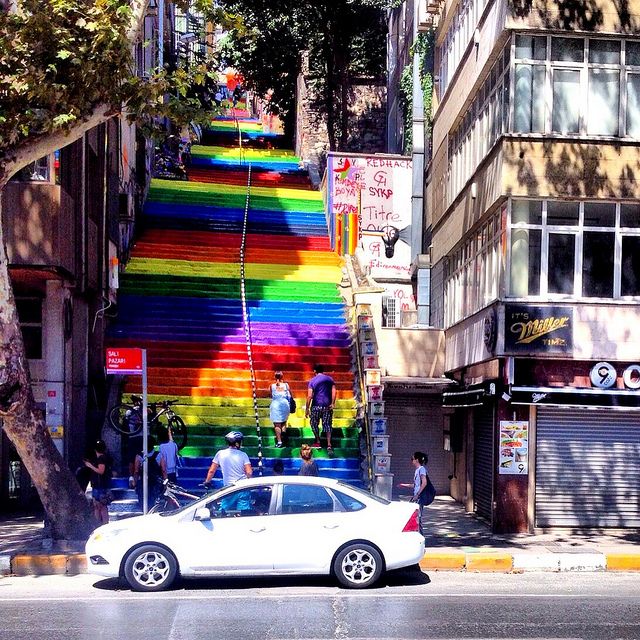 By spending your resources on building out content that people want to read on the internet, like we do with our Amps, you get a variety of benefits.
Click-through rate is an important factor when it comes to ranking your website. The better and more available your content is, the more links people will click. The more clicks you get, the better rankings you get on search engines.
Generate Quality Signals From Brand Name Media Sites
Getting featured on popular, trusted, high-traffic sites is another important factor when it comes to authority building. When you build out quality content and distribute them on those sites, trustworthy signals and highly-targeted visitors come naturally to your website. This will in turn also lead to higher rankings in Google.
Gives a Great User Experience
As we stated earlier, nothing is more important to Google than making sure its users are getting the best experience and the best possible answer to their queries. By writing great content, you set yourself apart from second-tier competitors.
AmpiFire's 'Low/Zero' Iceberg Method
Most people that are pouring resources into their SEO are actually focusing on the wrong things, like unnecessary keyword tools and content farming.
The good news is that this creates an opening that you can take advantage of.
What you need to do? Well, stop focusing on the wrong things.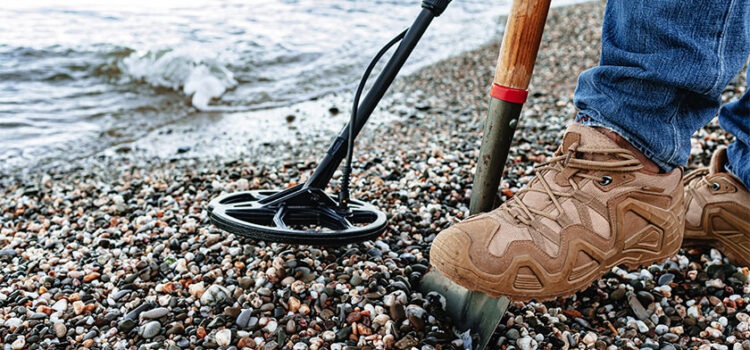 You need to be smarter, start small and then scale your efforts.
We achieve that by building and implementing an effective content marketing strategy for each of our clients and their brands… the content plan is custom-made and is based our unique Iceberg method.
Through this method, we're able to find low-competition, hidden opportunities that SEO experts haven't even considered and that allow us to bring highly targeted leads to your site and offers.
If you want to increase your online visibility, reach new customers, and create omnipresence online, 
check out our 12-Month Iceberg Content Plan today!