Article at-a-glance: 

- Product descriptions directly impact sales, writing these descriptions efficiently at scale becomes increasingly significant.

- Ecwid enhances product presentation with templates and drives organic traffic with its SEO tools.

- Effective descriptions focus on benefits over features, use engaging tones, and avoid clichés while incorporating SEO techniques.

- While Ecwid has strengths, it shows limitations in SEO features, product variants, and advanced e-commerce capabilities.
The first quarter of 2023 saw e-commerce sales soar to $272.6 billion, showcasing the industry's growing dominance. Central to the success are product descriptions, which have a direct impact on sales.
Compelling, SEO-friendly descriptions are essential for any online store. This guide provides tips for improving descriptions to get more traffic, engagement, and conversions.
Discover the secrets of compelling product descriptions and how to efficiently craft them at scale and don't miss our essential checklist for Ecwid success.
Unique Benefits that Ecwid Brings to Your Product Descriptions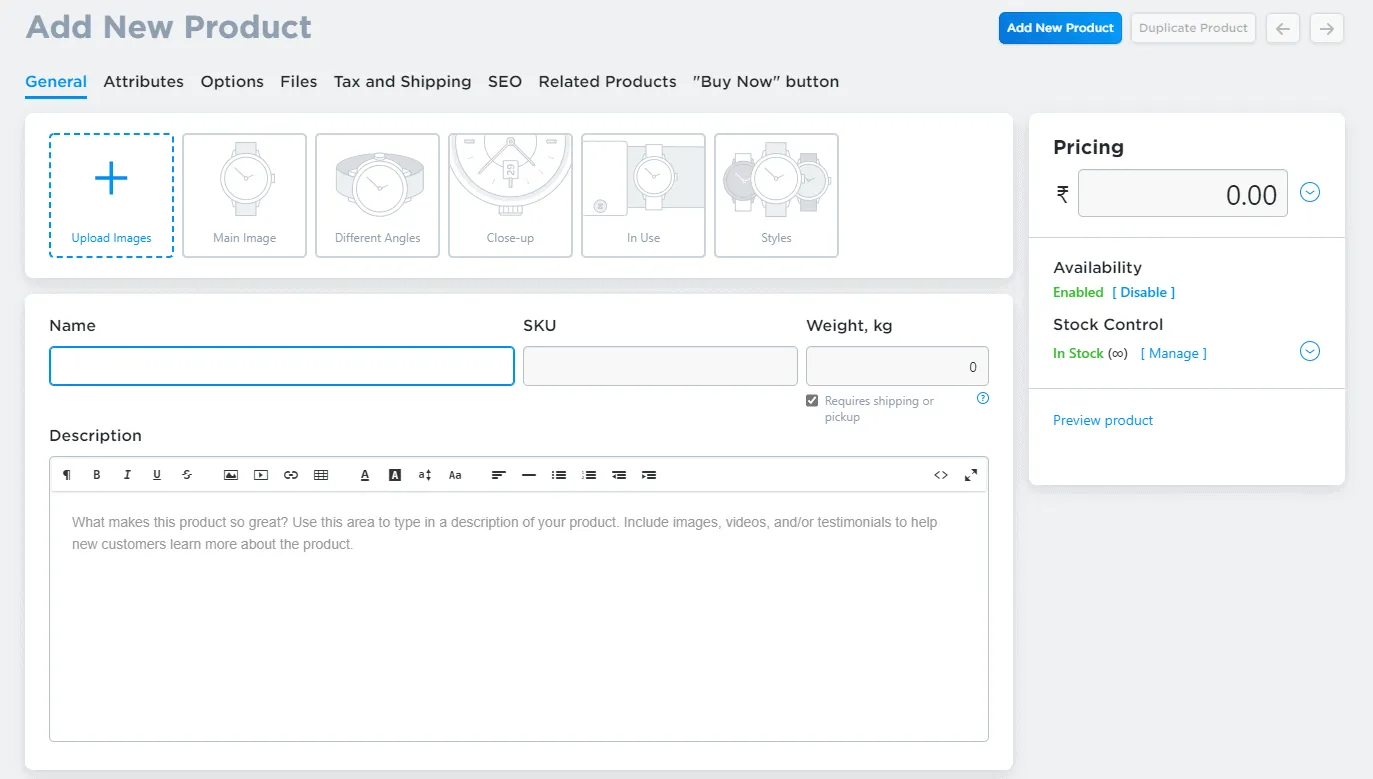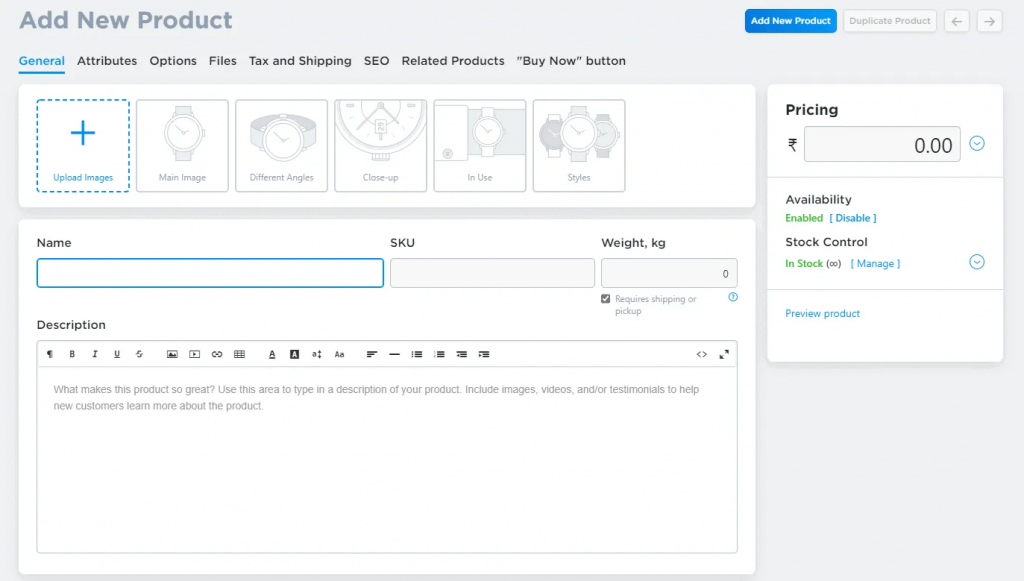 Let's dive deep into what sets Ecwid's product description tools apart:
What many users like is that you don't have to update products one by one. Ecwid's Bulk Product Editor lets you manage multiple products effortlessly. You can upload images, videos, and write persuasive descriptions all at once.
Here are the simple steps to edit product descriptions in Ecwid:
Log in to your Ecwid admin account.
Go to Catalog → Products page.
Click on the product you want to edit.
Edit the product description in the text editor provided.
To format the description, use the built-in text editor to customize the font types, colors, sizes, and add headings and bullet points.
Save the changes.
If you want to edit multiple products at once, you can use the bulk editing feature. You can also customize the product types and attributes, and edit the appearance of your online store, category, and product pages
A slick product presentation makes a great first impression. Ecwid knows this. Put your product's name, SKU, price, and description in your storefront to make it look professional and use any of the industry-specific templates to enhance the customer journey.
With Ecwid's SEO tools, you'll get organic, relevant traffic to your product pages, reaching audiences who are looking for what you have.
Feeling creative? Want to add your own twist to your store's design? No problem at all. There are many ways to customize Ecwid – from tweaking existing design elements to creating entirely customized features.
Translate your store seamlessly into 45 languages to reach a global audience. No matter where your customers shop, Ecwid makes them feel at home.
And also check out Ecwid Help Center to learn how to add video to product descriptions.
Good product descriptions make great shareable content. Whenever a description offers valuable insights, tips, or information, customers are more likely to share it.
Next up, let's learn how to edit Ecwid product descriptions using 8 critical best practices listed below. Stay tuned for the complete checklist right at the end.
1. Tuning Into Your Ideal Customer
Whether you're using Ecwid or BigCommerce, knowing your target audience is key.
Make your descriptions resonate by digging into your ideal customer's demographics, preferences, and pain points.
Undertake in-depth market research to uncover trends in customer behavior.
By analyzing this data, you'll gain insights into your customers' drives and desires. Craft buyer personas to encapsulate the varied facets of your audience, understanding their shopping behaviors and preferences.
It's important to use the right language, tone, and style. Pop culture nods and informal language might appeal to younger audiences, while professionals might prefer a more formal tone.
You'll get more sales and loyalty by writing product descriptions that are tailored to your audience.
For inspiration, explore Ecwid's Facebook store examples to see the power of understanding your audience.
2. Focus on Benefits, Not Just Features
It's common for brands to just list features. But customers care more about the benefits these features bring. Instead of just listing skincare ingredients, explain how they improve skin texture or combat dryness.
Use stories to show how a product fits into your life.
Don't just say a shoe is 'water-resistant'; describe how it gives you peace of mind in a rainy day.
Back up claims with customer reviews for added trust.
Highlighting benefits instead of features makes your product stand out and connects emotionally with customers.
Example Product Description with Focus on Features
Example Product Description with Focus on Benefits
<< Experience the Complexity of our Meticulously Crafted Cabernet Sauvignon >>

Indulge in the elegance of our meticulously crafted Cabernet Sauvignon wine, aged for an impressive eight years to ensure its flavors develop and mature to perfection.

With a symphony of taste notes, including luscious dark berries, vibrant cassis, and a delicate hint of oak, this wine offers a truly complex and layered experience for your palate.

Its deep crimson color mesmerizes the eye, while the velvety texture adds a luxurious touch to every sip.

Prepare to be captivated by the meticulous craftsmanship that went into creating this exceptional Cabernet Sauvignon.

Whether it's a special occasion or a moment of pure indulgence, this wine is destined to create lasting memories.
<< Elevate Your Celebrations with our Captivating Cabernet Sauvignon >>

With every sip of our meticulously crafted Cabernet Sauvignon wine, you'll discover a world of luxury indulgence.

Aged for an impressive eight years, this wine is a testament to the patience and dedication poured into its creation, resulting in deep, luscious flavors that delight the senses.

Immerse yourself in the symphony of taste, where vibrant notes of dark berries and cassis intertwine, creating a harmonious blend that is both bold and refined.

With its velvety texture caressing your palate, each sip delivers a sense of elegance and sophistication that transcends ordinary experiences.

Whether paired with hearty dishes or enjoyed on its own, this exceptional Cabernet Sauvignon elevates every wine-drinking occasion, transforming it into an unforgettable memory.

Embark on a journey of refined taste and create extraordinary moments with our Cabernet Sauvignon, hailing from the prestigious vineyards of a renowned wine region.
The differences between product descriptions that focus on features and benefits.
Talking about wine, I'd like to invite you to check out one of our case studies and learn how a strategic content plan propelled a wine blog's growth by an astonishing 1100% in just 21 months.
The produced and syndicated content revolutionized their wine marketing approach and solidified their industry leadership.
3. Use a Unique & Engaging Tone
Use a distinctive tone for your product descriptions if you want to stand out. You should use a tone that connects with your audience and reflects your brand's essence.
Decide what your brand voice is: playful or professional? Or perhaps you prefer a more professional and sophisticated tone? Once you've established your brand voice, ensure it remains consistent across all your product descriptions.
Inject personality into your writing by using a conversational tone.
Another way to engage your customers is by creating a sense of exclusivity or urgency. You can do this by highlighting:
Limited-edition products
Seasonal offers
Time-limited discounts
These make people feel FOMO, which prompts them to buy faster.
Here is an example of a combination of a playful and engaging tone in describing a hair dryer.
Example Product Description with Descriptive Words

<< Glam Style Hair Dryer - Embrace Fabulous Hair Every Day >>

Description: 

Get ready to transform your hairstyling routine with our Glam Style Hair Dryer. 

We're not just another hair tool brand - we're here to bring a touch of magic to your everyday beauty rituals.

Imagine effortlessly achieving salon-worthy results in the comfort of your own home. With our Glam Style Hair Dryer, you can embrace your unique style like never before.

Say goodbye to generic, lackluster hair dryers. Our Glam Style Hair Dryer combines professional performance with a playful and engaging tone that sets us apart from the competition. 

No more boring blowouts or dull hair days - it's time to make a statement.

Crafted with precision and care, our hair dryer is designed to deliver powerful airflow and quick drying times, saving you precious minutes in your busy schedule. 

With multiple heat and speed settings, you have full control over your styling, allowing you to create the perfect look for any occasion.
4. Use Powerful & Descriptive Words
Word choice is crucial when it comes to creating persuasive product descriptions. Words have the power to evoke emotions, paint vivid pictures, and strongly impact readers.
By harnessing the power of language, you can make your descriptions more engaging and memorable.
Descriptive Words
Incorporate powerful, descriptive words that stimulate the senses and spark the reader's imagination. Instead of simply saying that a dress is "beautiful" or "nice," use words like:
Stunning
Mesmerizing
Chic
Alluring
Captivating
Enchanting
Sensory Words
To make your descriptions more relatable and specific, include sensory details. This helps customers imagine how it would feel or taste when using or experiencing the product. Use words that appeal to the senses, such as:
Silky smooth
Crisp
Refreshing
Mouthwatering flavors
Exclusive Words
Finally, it's also important to use words that create a sense of exclusivity or rarity. Incorporate phrases like:
Limited edition
Handcrafted
Exclusive collection
In addition to adding value and uniqueness to your product, persuasive writing makes your customers feel special. In the end, persuasive writing helps your products stand out from the competition.
Example Product Description with Descriptive Words

<< Stunning Baby Crib - Where Dreams Begin >>

Experience the beauty and luxury of our Serenity Dreamland Baby Crib.

With its white finish and sleek design, this chic and captivating crib will be the centerpiece of your nursery. Crafted with meticulous attention to detail, its silky smooth surface and crisp lines create a mesmerizing visual appeal.

Immerse your baby in ultimate comfort and security with the sturdy construction and secure railings of the Serenity Dreamland Baby Crib. Its exclusive handcrafted touches add a touch of enchantment to this limited edition piece, making it truly and special.

Create an exquisite sanctuary for your little one without compromising on quality or style. The Serenity Dreamland Baby Crib offers a luxurious experience at an affordable price. It's a dream come true for both your baby and your budget.

Order now and let the Serenity Dreamland Baby Crib become the cherished centerpiece of your nursery, where sweet dreams unfold and memories are made.
5. Keep It Simple & Concise
While it's essential to be descriptive and persuasive in your product descriptions, keeping them simple and concise is equally important.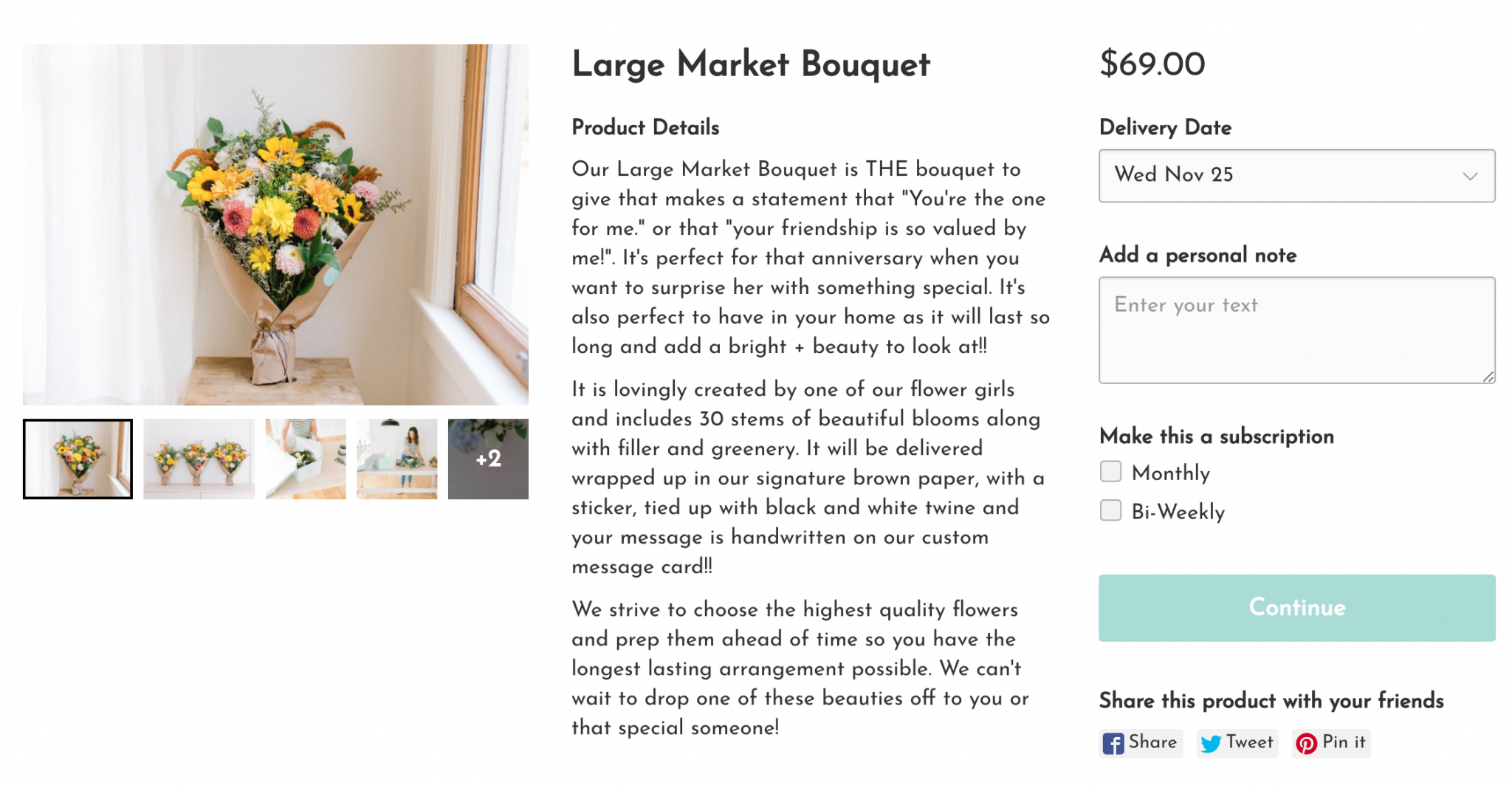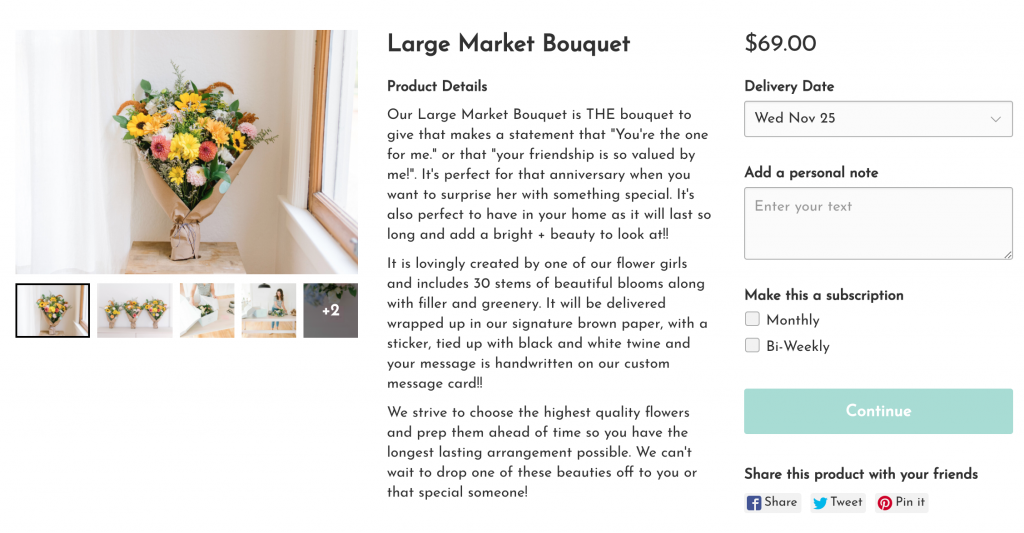 Too many product claims can lead to information overload with so many products claiming to solve their problems; your goal is to ease this by presenting the essentials.
It is best to avoid using jargon or technical terms that may confuse or alienate your customers.
If these terms are unavoidable, provide brief explanations or definitions to ensure clarity.
Keep your sentences and paragraphs short and try not to waste space with filler content.
You can simplify complex information and make the information easy to scan by:
Breaking it down into digestible chunks
Using bullet points
Using numbers
Using subheadings
Use bold and italics
6. Avoid Clichés & Empty Phrases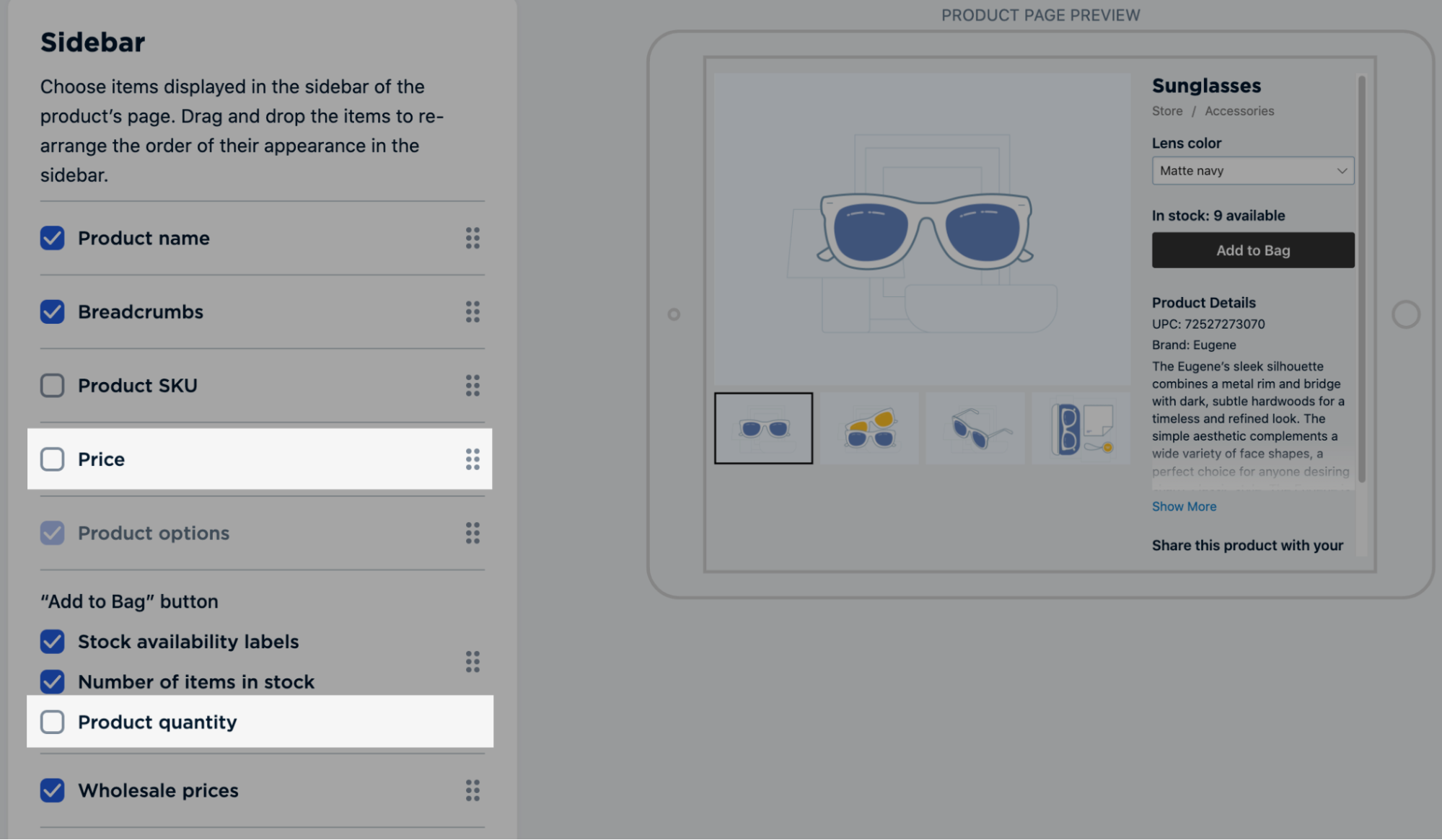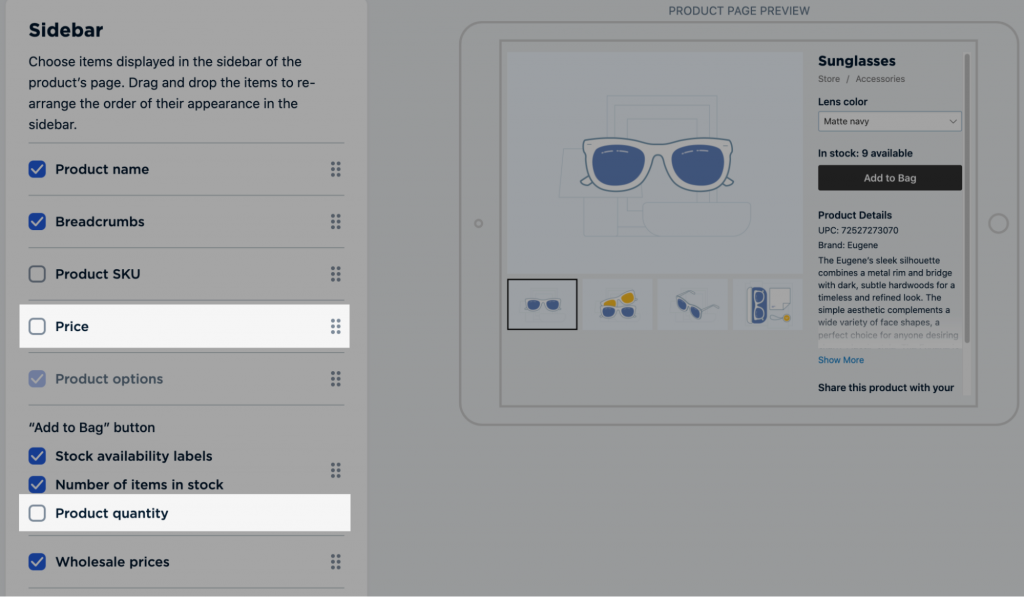 Every word in product descriptions needs to be meaningful. Terms like "best in class" and "world-class" have become boring and ineffective.
Put your product's unique features and benefits in your pitch instead of clichés. Don't forget to use real testimonials and examples.
Clear and genuine descriptions often influence a buyer's choice more than generic phrases.
7. Optimize Your Product Descriptions with SEO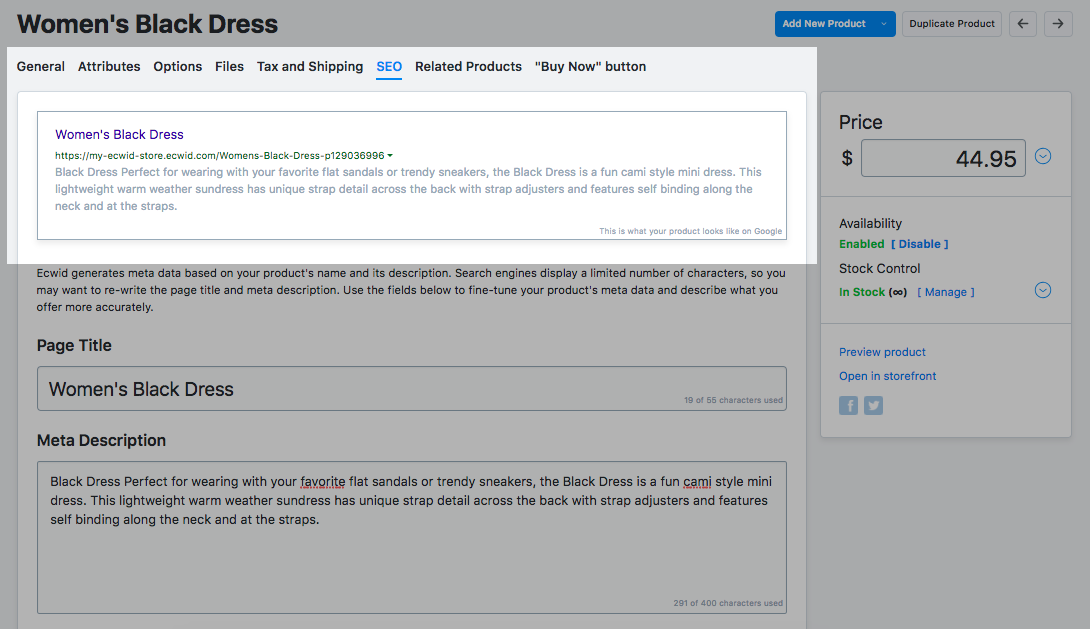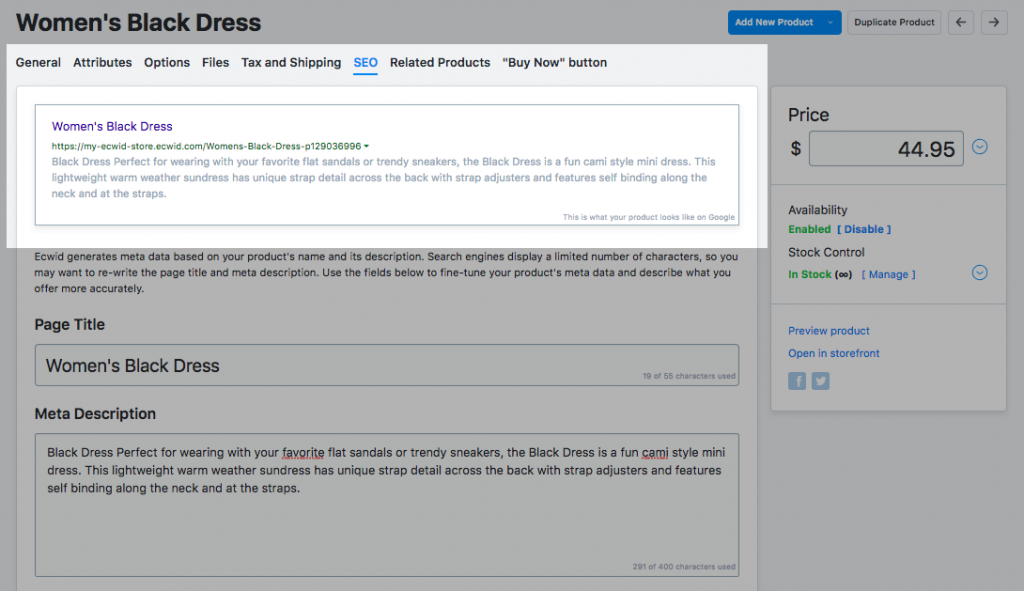 The best product descriptions are both compelling and searchable.
Here's how SEO can boost your visibility:
Keyword Research: Use tools like Google's Keyword Planner or Ubersuggest to figure out what your audience is searching for. Make sure you weave these keywords seamlessly into your descriptions. Keep your content concise to maintain readability and avoid search penalties.

Meta Descriptions and Titles: Optimize product titles and meta descriptions with relevant keywords to boost search engine traffic.

Image Alt Text: Images can't be "seen" by search engines, so describe them with keywords.

Mobile-friendly: Since most shoppers shop on their phones, make sure your descriptions are mobile-friendly. By harnessing SEO, you're not just increasing traffic; you're drawing in the right audience genuinely interested in your offerings.
The goal of SEO isn't just to drive traffic to your website; it's to attract people who are genuinely interested in what you sell.
8. Utilize Storytelling Techniques
A good story captures the essence of a product. It highlights unique features and benefits, making its value clear. Here's how storytelling makes product descriptions better:
Engage Emotionally: Stories foster deep emotional connections. With vivid language and imagery, they get customers excited, curious, and motivated.

Clarify Complex Ideas: Narratives simplify intricate details, making them relatable and memorable. You'll get more engagement and conversions if you descriptions are clear.

Showcase Brand Values: Sharing a brand's story differentiates it from competitors. Adding the brand's story to the product description helps customers understand the brand's mission and vision. It helps customers grasp the brand's purpose, fostering loyalty.
Let's have a look at an example:
Example Product Description with Storytelling Elements

<< Women's Winter Boots - Conquer the Cold with Confidence >>

Description:

Step into a winter wonderland with our Women's Winter Boots, designed to help you conquer the cold with confidence. 

Picture this: you're surrounded by a pristine snowy landscape, but your feet remain warm and protected, allowing you to fully embrace the beauty of the season.

Carefully crafted with both style and functionality in mind, our boots are a true winter essential. 

The waterproof upper keeps your feet dry even in the harshest conditions, while the plush faux fur lining wraps your feet in cozy comfort, making every step a delight.

With our Women's Winter Boots, you'll feel confident and ready to take on whatever winter throws your way.

Experience the perfect combination of warmth, comfort, and style by ordering your pair today.
By telling stories in product descriptions, you're engaging customers, clarifying complex messages, and highlighting brand values. This technique boosts engagement and conversions, so your online store grows.
Ecwid Product Descriptions: Editing & Writing Checklist
General Considerations

Understand Ecwid's unique benefits (e.g., Bulk Product Editor).
Utilize the platform's multilingual capabilities and customization options.


Understanding the Audience

Define target audience demographics, preferences, and pain points.
Create buyer personas for different audience segments.
Ensure product descriptions reflect audience's language, tone, and style.


Emphasis on Benefits Over Features

Go beyond listing features; highlight product benefits.
Use storytelling to describe scenarios where the product adds value.


Tone and Brand Voice

Define your brand's voice and ensure it remains consistent.
Aim for a balance between professionalism and relatability.
Incorporate elements of exclusivity or urgency where applicable.


Word Choice & Style

Use powerful, descriptive words that stimulate the senses.
Avoid clichés and overused phrases.
Avoid jargon or complex terms, aim for simplicity and clarity.


Optimization for SEO

Conduct keyword research using tools like Google's Keyword Planner.
Integrate keywords naturally; avoid keyword stuffing.
Optimize product meta descriptions and title tags.
Ensure images have relevant alt text.
Check mobile responsiveness.


Use of Storytelling

Engage customers emotionally through narratives.

Convey brand values through stories.


Final Touches

Ensure descriptions are free of errors and inconsistencies.
Keep descriptions concise, eliminating unnecessary details.
Incorporate customer testimonials and reviews for added trustworthiness.
Creating Ecwid Product Descriptions at Scale
Creating compelling product descriptions is important, but being efficient is just as important.
It's a skill worth mastering in the burgeoning world of online shopping to write these descriptions at scale without compromising on quality.
By streamlining the writing process, businesses can consistently deliver high-quality content across all their products, giving everyone a chance to shine and sell.
Limitations of Ecwid's Product Description Options
Despite Ecwid's strong reputation in e-commerce, even the best platforms have their areas of improvement.
SEO blindspots: SEO isn't Ecwid's strong suit, from what I've seen. URL editing? Alt Text customization? Not happening. You might get knocked off the SERPs.
Product Variants: Got a lot of product variants? With Ecwid, you might hit a wall unless you pay for their pricier plans and premium features.
Advanced E-commerce Features: Although other platforms are flexing their advanced e-commerce muscles, Ecwid is still playing catch-up. If scale is on your radar, think twice.
Still unsure if Ecwid is the right platform for your store? Discover the differences between Ecwid and Bigcommerce. Sometimes, contrast paints the clearest picture.
How To Promote Your Killer Product Descriptions & Skyrocket Your Sales
Learning how to write product descriptions is an essential skill for any e-commerce brand looking to boost sales and attract customers.
Before you know it, you'll be crafting compelling content and using these product description tips regularly.
Now that you have the tools and techniques, it's time to put them into action.
You can turn to AmpiFire to take this to the next level.
We can help you create specific and consistent content about your brand and help you build authority and attract customers.
Make sure to book an appointment today to start boosting your store's visibility!