Article at-a-glance:

- Ecwid is an e-commerce platform that helps small and medium-sized businesses to easily create an online store and start selling fast.

- Learn why boosting sales for your Ecwid stores with emails is crucial for e-commerce success.

- Explore 6 Ecwid email marketing strategies like email database segmentation, personalization, etc. that you can use for your store. 

- Discover 7 Ecwid automated emails like abandoned cart recovery, favorite item reminder, etc. 

It's no secret that email marketing is essential for e-commerce success. In fact, a report by Store Leads found that 57% of Ecwid stores have an email on their website and is a popular communication channel for merchants.
If you're asking yourself how email marketing is important for e-commerce shops, the answer is simple.
Every time a customer purchases, they must provide their email address. You can then use it with their permission in Ecwid email marketing strategies.
Using email to boost Ecwid sales is a great choice besides using it to communicate with current and potential customers.
In this ultimate guide, we'll cover everything you need to know about Ecwid email marketing strategies to boost your e-commerce store sales.
Boosting Ecwid Sales with Emails
Email marketing is direct marketing because customers must give their email address and permission to get business messages and promotions. The fact that email communications have existed for over fifty years is a testament to today's marketing return value.
Most people check their email daily, and with the rise of smartphones, it's even easier. Email marketing is among the most proficient methods of promoting your products and services and can also increase your sales.
That's because E-commerce email conversions improve rates by over 50%. It's consistent in yielding a high return on investment (ROI).
Email marketing's primary goal is to drive people to your e-commerce site. It keeps your brand at the forefront of consumers in today's digital world.
It's the first step once they've clicked and received your email.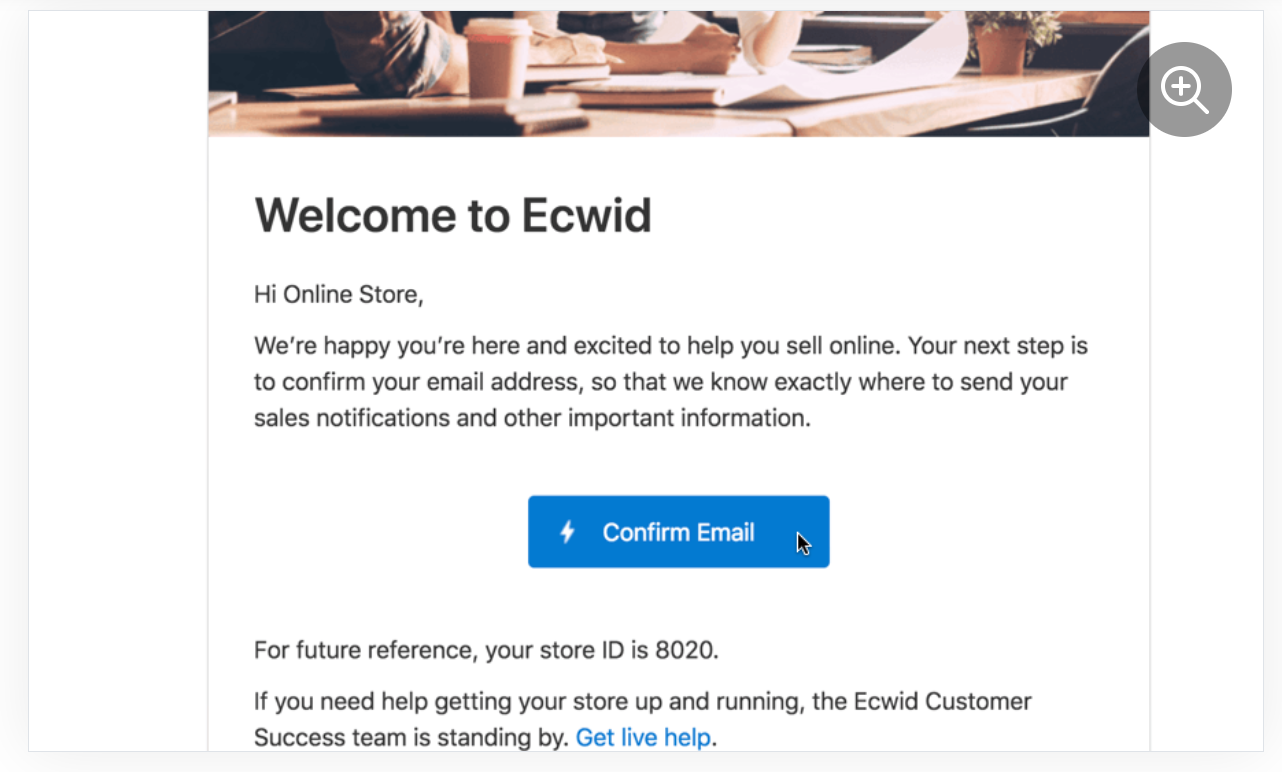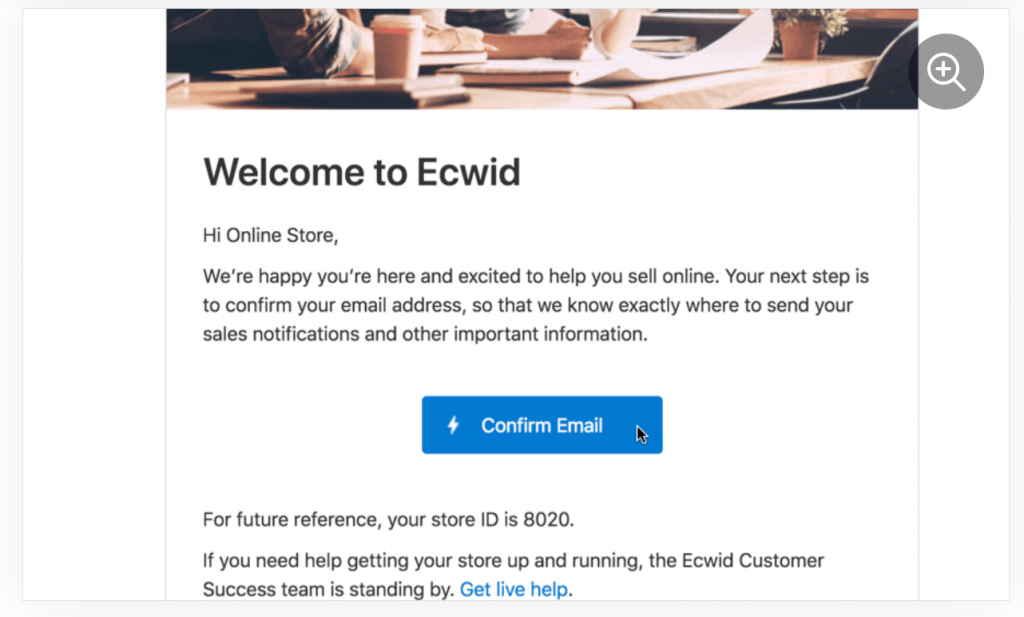 The next step is to browse the e-commerce store and make a purchase. You can enhance the sales opportunity by linking to a landing page. Your landing page can provide A/B testing for Ecwid emails to improve customer journey emails for Ecwid stores.
Once you have the site visitor's attention, you can advance the sales funnel to increase the chances of the consumer purchasing.
If you noticed, emails can be used as consistent touch points throughout a customer's buying journey.
So, by mastering Ecwid email marketing strategies for your stores, you're setting yourself up for long-term recurring revenue.
How Effective is Email Marketing for Ecwid Stores?
If you compare the data to other digital strategies, you'll see that you can't beat email marketing ROI. The top reasons why email marketing is so successful are it's easy to use, it's low-cost, and Ecwid integrates MailChip's email marketing app to make it easier with custom templates.
With email marketing ROI for Ecwid stores, it easily measures the success of your email marketing campaigns because the reports are provided in your dashboard.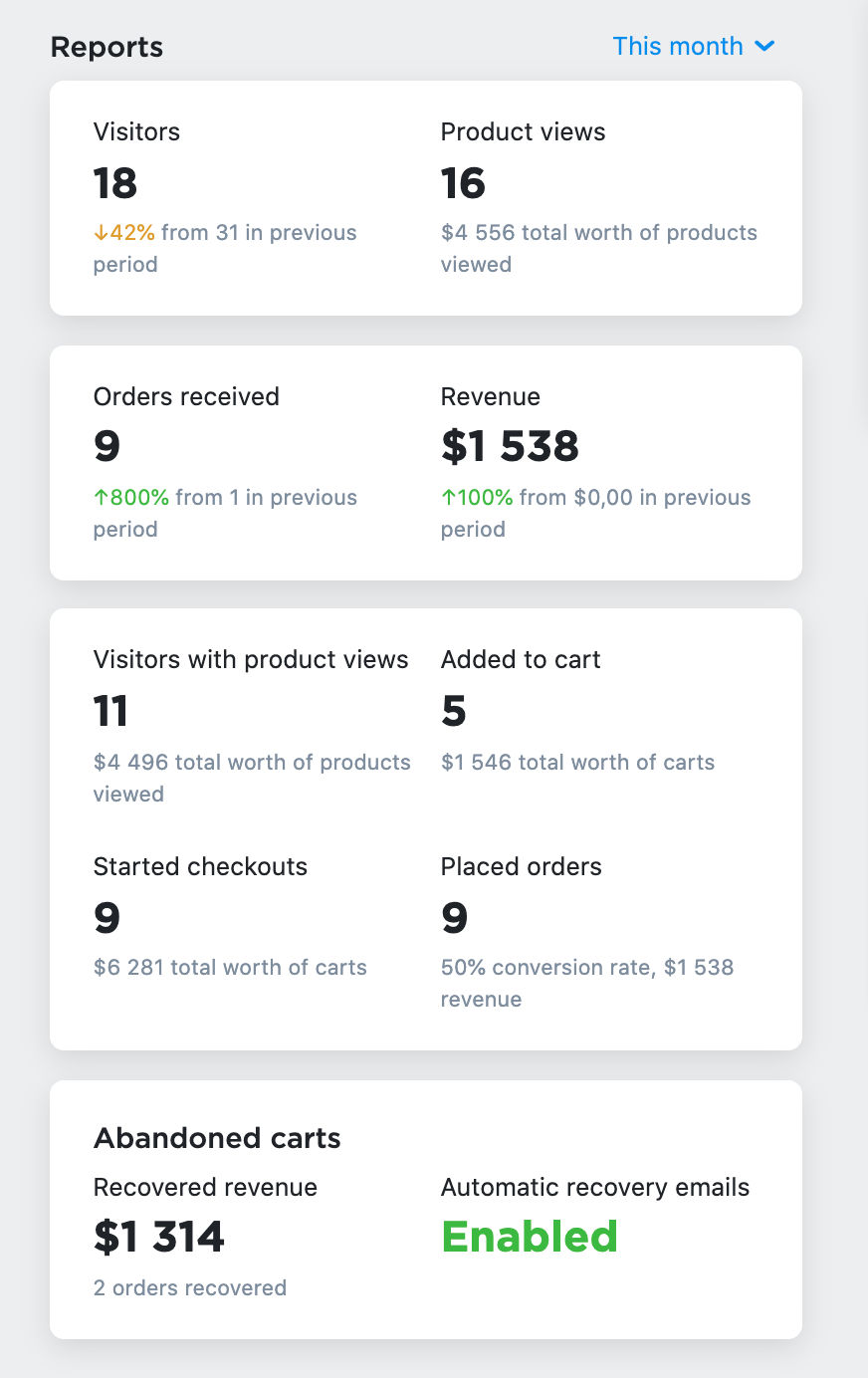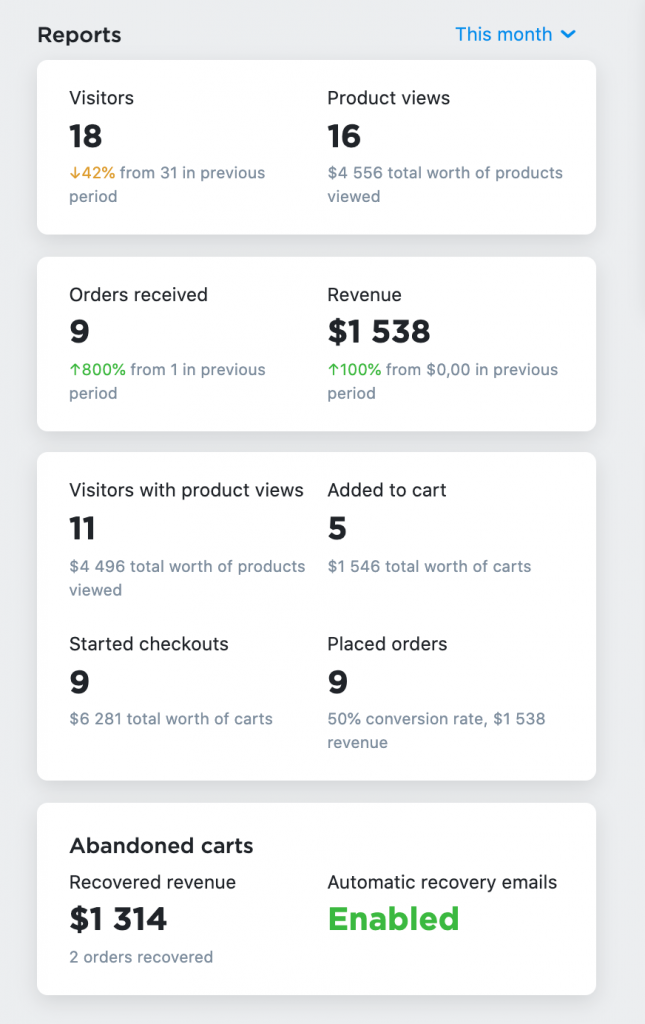 Ecwid Email Marketing Strategies that Boost Sales
Ecwid merchants are always looking for new ways to make more money, get more people to buy from them, and get more customers in a crowded online shopping market. To win the battle, you'll need these Ecwid store email tactics too.
1. Build an Email Database
Build your email database by prompting site visitors to register for your email lists. A few powerful methods to capture their email address are through:
Pop-ups: This will show in the center of the website or take over the whole screen.
Fly-ups: Less intrusive than pop-ups and usually comes out from the bottom of the site and doesn't take over the entire site.
Embedded contact forms: It stays in the footer of a site or within a block of text on a blog post.
But to entice customers to sign up, you must provide a compelling offer. We can divide the offer type into 2 categories:
Content-based: Newsletters, previews, launches, etc. Perfect for customers who are still early in the buying journey,
Money-based: Discounts, offers, sales that have a monetary value. Perfect for customers who are close to buying products.


Using engaging copywriting for the email signup methods and email content is critical. For example, instead of saying "Sign up to receive our newsletter," say "Enter to Win Monthly Giveaways." This way, people will want to sign up and join your email database.
Besides that, providing options for the content they want to receive will increase the chances of visitors signing up for emails.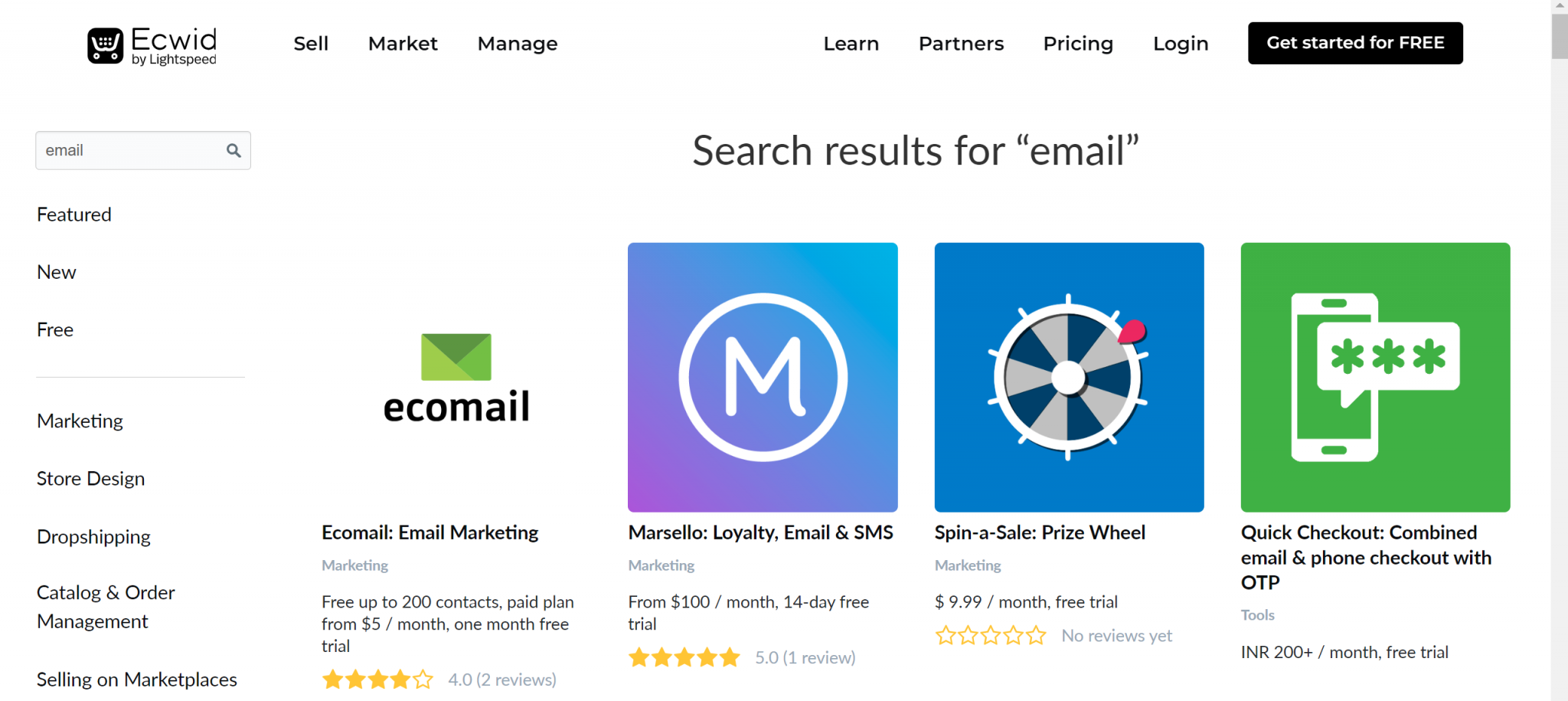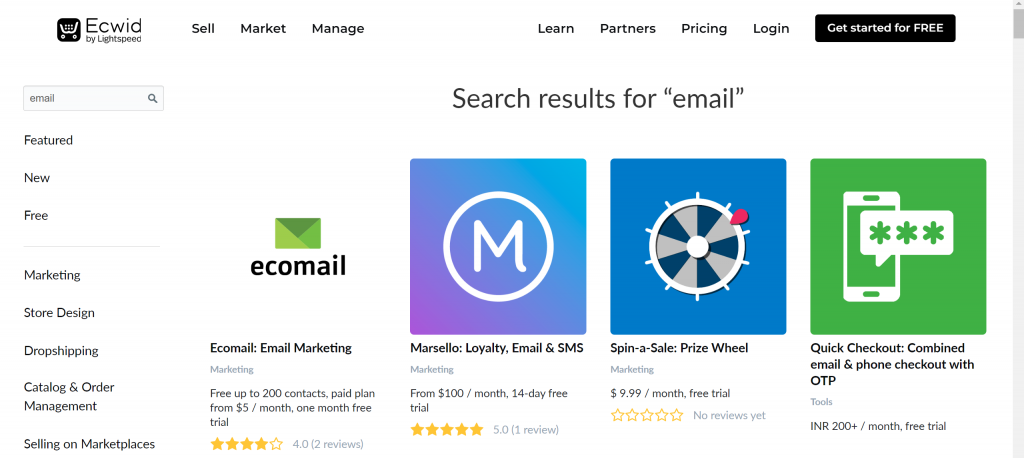 You can make the entire process of collecting email addresses easier using Ecwid apps available on the app market.
2. Segment the Email Database
Customer segmentation in Ecwid email marketing campaigns can help you make more money.
In fact, Totes Isotoner Corp. increased revenue by 7000% (yes, this is not a typo) in 2010-2011 by properly segmenting their subscribers and sending regular newsletters.
Before setting up segmentation, make sure you're collecting as much information about the customer as possible (besides their email address) using the following methods:
Add more fields to the email sign up method: Having their name and email address alone won't cut it. More information like birthday, interest, gender can help you to segment them into more unique lists and send highly personalized emails.
Send surveys to gather info: You can also send surveys to them to know about their preferences even more. Or in the emails, ask how satisfied they are with the emails they're getting. This can help you to clean up your email list and segmentation.
Track purchases: In Ecwid, information about customer activity is collected automatically. You can then track customers' purchases and order averages with your analytics system, and automate segmentation with Mailchimp.
Leverage other customer data & analytics: Use Google Analytics to track and analyze your customers' behavior on your site (e.g., which page they used to come to the site) for optimal marketing segmentation.
Check out our article on how to set up Google Analytics on a BigCommerce store.
Analyze traffic channel: Examine and compare conversion rates across all your traffic channels to understand and engage your new subscribers better.
Next, use segmentation to create emails tailored to each person on your email list.
For example, you can send a newsletter for all contacts in the list who have viewed 10 products on the site and left without purchasing any. The newsletter should then contain all those 10 products that they viewed. This might increase the chances of them making the purchase.
You also avoid the costly task of creating mail merges or writing separate emails for each customer using Ecwid email segmentation.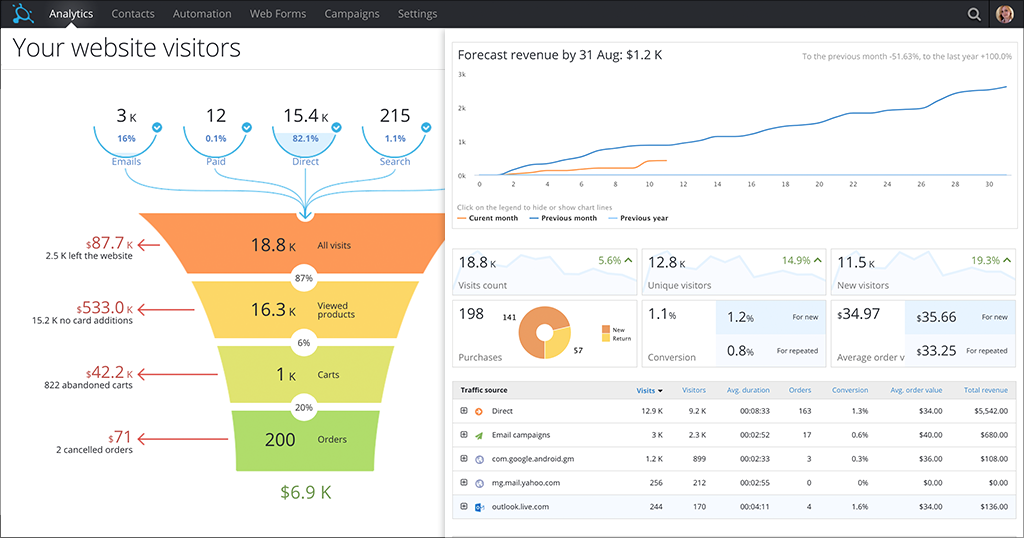 3. Personalize Emails Before Sending
People want to know how companies use their data, and using personalization in emails is one way to show them.
Never use "No-Reply" email addresses in your email strategies for Ecwid stores. Use a custom business email such as info or your first name @ the name of your website. Optimize emails with preview text that includes a personal greeting.
This method will help you build rapport with your customer as well as improve the engagement and conversion rates.
Don't bombard subscribers with promotional emails in Ecwid marketing campaigns. Your emails must contain a reason to have your customers visit the Exciw store and never feel like spam. Those tactics cause people to unsubscribe.
Instead, incorporate emails that show the customer they are important such as welcome messages, birthday promos, or site anniversary emails.
4. Enable Ecwid Automated Emails
The beauty of Ecwid is that you can set up automation to send personalized sales emails to email subscribers based on their action on your site.
The emails can then keep them moving through the sales funnel.
You can choose from 7 different types of Ecwid automated emails. Below is a summarized description of each automated email type in Ecwid, focusing on the Goal, Email trigger, Time, and Scenario.
I. Favorite Item Reminder
Goal: Encourage customers to purchase items they've shown interest in.
Email Trigger: Product added to favorites but not purchased.
Time: 3 days after adding a product to favorites.
Scenario: A customer shows interest in an item by adding it to their favorites. They receive a reminder email with product details and a link to purchase, nudging them to complete the transaction.
II. Enhanced Abandoned Cart Recovery
Goal: Recover lost sales by reminding customers of items left in their cart.
Email Trigger: Product added to cart, but the purchase was not completed.
Time: 2 hours after cart abandonment.
Scenario: A customer adds items to their cart but leaves the site without purchasing. They receive an email encouraging them to return and complete the purchase, potentially with a discount to incentivize them.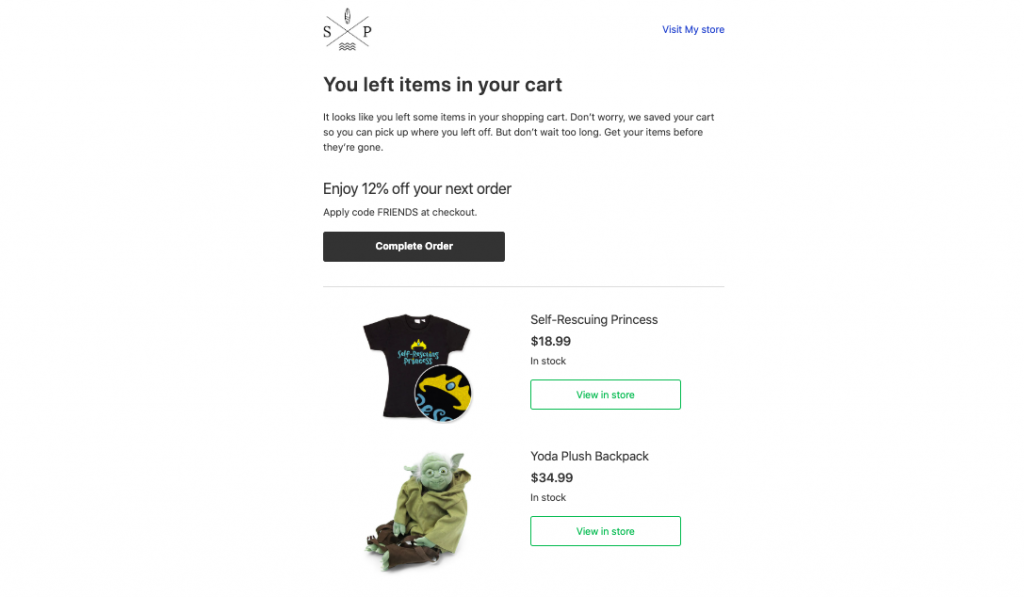 III. Order Confirmation + Related Products
Goal: Upsell by suggesting complementary products post-purchase.
Email Trigger: Customer completes a purchase.
Time: Immediately after the order is placed.
Scenario: After a purchase, the customer receives an order confirmation email, which also suggests related products, encouraging additional purchases.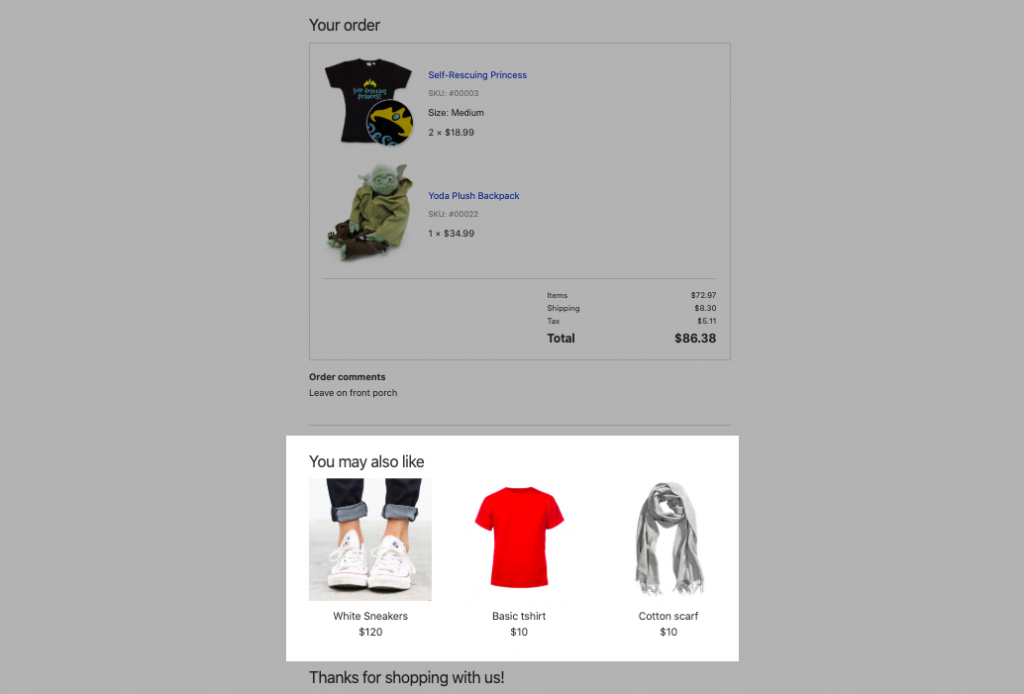 IV. Collecting Feedback
Goal: Build customer relationships and gather product feedback.
Email Trigger: Product purchase.
Time: Based on average shipping time, typically 4 weeks after the order is marked as shipped.
Scenario: A customer receives their order and gets an email asking for feedback, showing care for their opinion and potentially offering a discount for future purchases.
V. "Thank You for Shopping with Us" Email
Goal: Increase customer loyalty and encourage future purchases.
Email Trigger: Customer makes a second purchase.
Time: 30 minutes after the order is paid for.
Scenario: A repeat customer receives a thank you email, appreciating their loyalty and potentially encouraging them to share their experience on social media.
VI. Come Back for Bestsellers
Goal: Re-engage customers who haven't made a recent purchase.
Email Trigger: No purchase activity in the last six months.
Time: 6 months after the last order.
Scenario: A previously active customer receives an email highlighting bestsellers and possibly offering a discount, enticing them to return and shop again.
VII. One Year After Purchase
Goal: Encourage repeat purchases and maintain customer engagement.
Email Trigger: One year after any purchase.
Time: 1 year after placing an order.
Scenario: A customer receives an anniversary email, reminding them of the store and showcasing popular products, aiming to reignite their interest and encourage a purchase.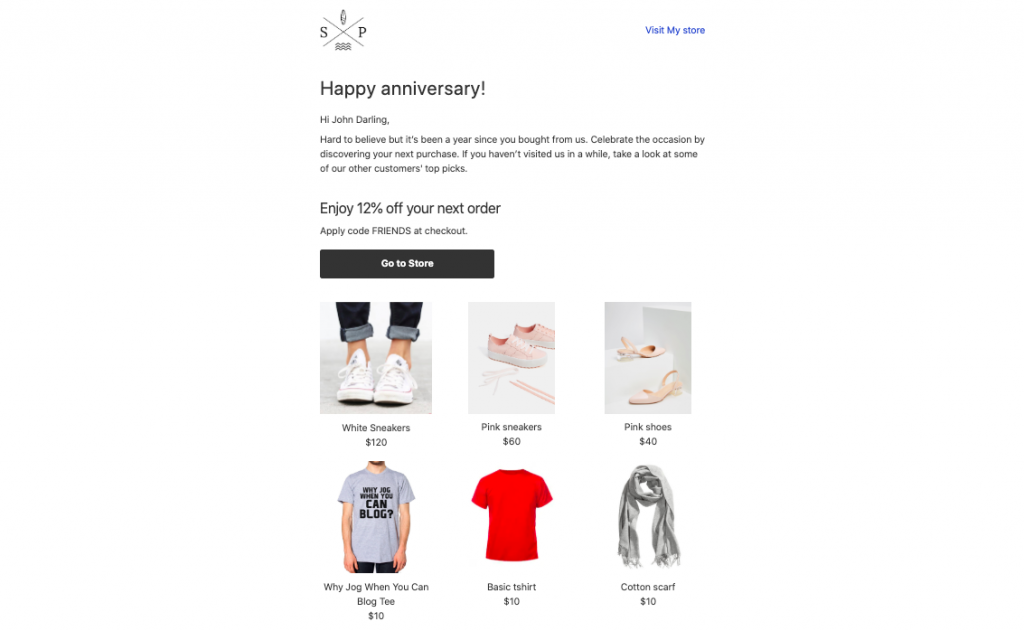 By setting up these automated emails, you can maintain a consistent line of communication with your customers, driving sales and building stronger customer relationships with minimal effort.

5. Utilize Visuals in Emails
Make your emails visual and include product descriptions and images in your Ecwid emails. When possible, include short promotional videos too.
Videos can also link to long-form content that provides more information on the product, user testimonials, or look books.
Whether it's customer reviews or internal company enthusiasm for a product, video content can help brands make their emails more human and lead to more brand loyalty.
In addition, you can also add more information (e.g., discount code or new holiday sale) to images to make the emails easy to read.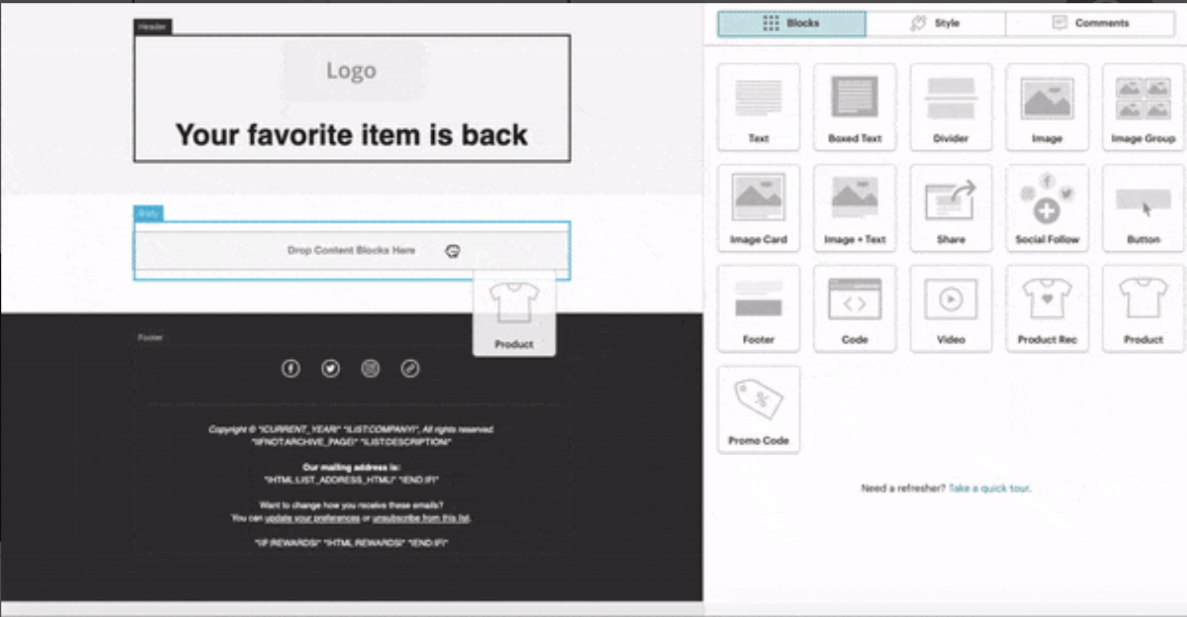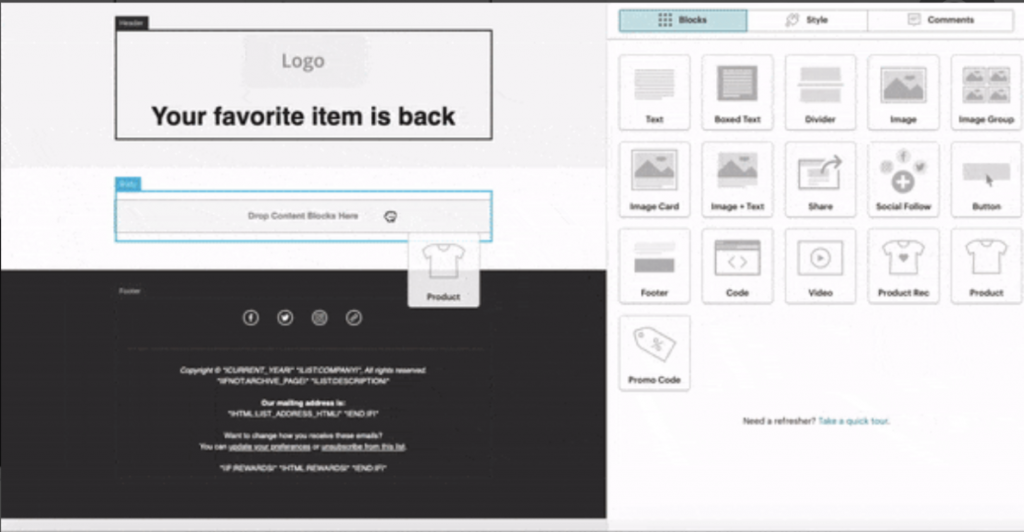 6. Leverage the Social Media Effect
At one point, everyone believed that the popularity of social sites would disrupt E-commerce business email tactics.
However, email is so ingrained in our daily lives that it's still very effective.
A recipient is more likely to click on a marketing email than a social media advertisement.
To incorporate social media into your email strategies for Ecwid Stores, include your business's social links and encourage sharing.
The more people see your content, the more exposure you'll get for your Ecwid E-commerce site.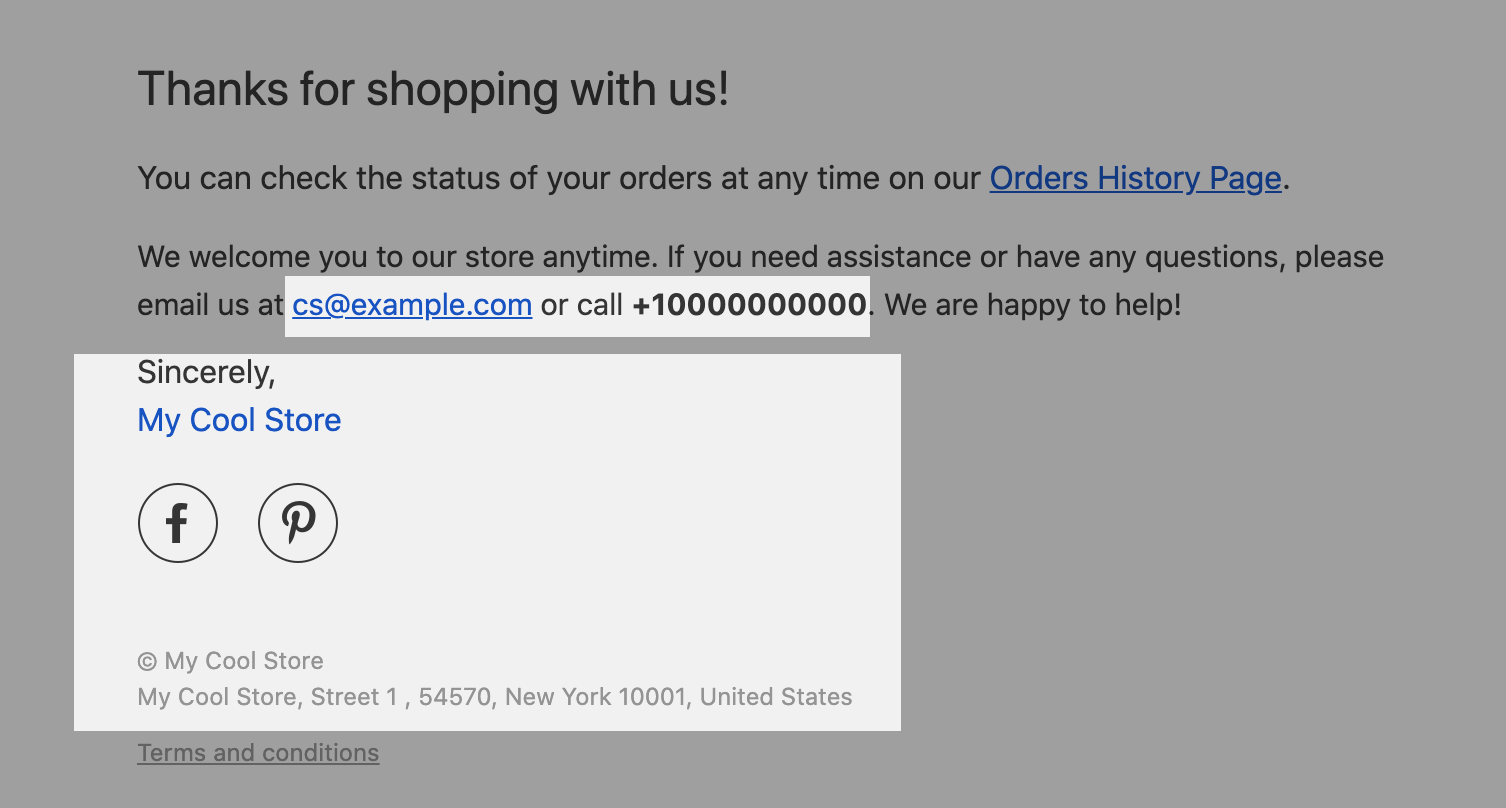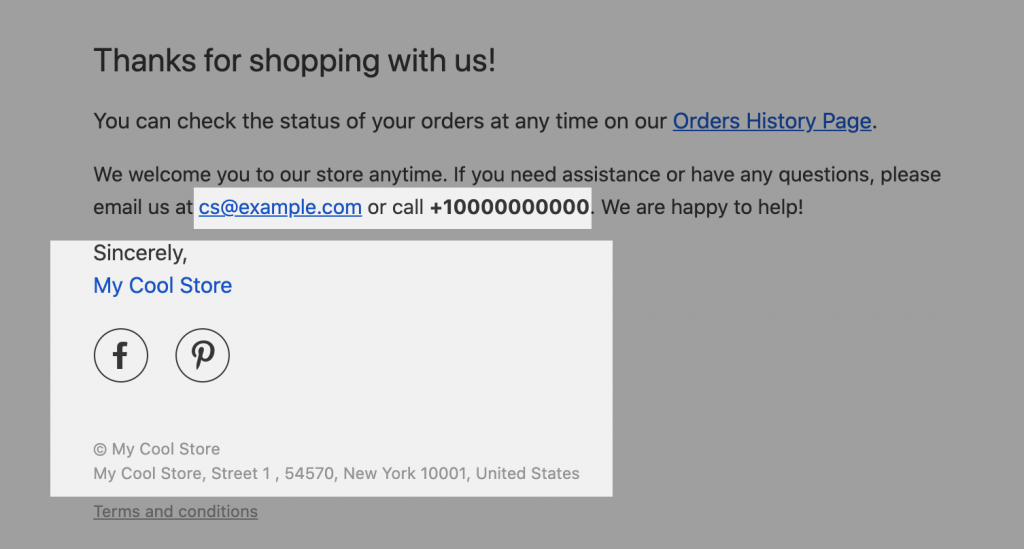 On a similar note, check out our article on 7 real-life examples of Ecwid Facebook store implementations.
Maximizing Ecommerce Success: Combining Ecwid Email Marketing Strategies with Content Marketing
Boosting Ecwid sales with emails is a process that requires a brand strategy. You never want to inundate subscribers with emails that are not beneficial to them.
In addition to Ecwid email marketing strategies, integrating content marketing into the mix can take your e-commerce sales to the next level.
By crafting valuable content, you not only enhance your brand's identity but also build trust with your audience, driving organic traffic directly to your Ecwid store.
AmpiFire specializes in amplifying your content marketing efforts, ensuring your store stands out in a crowded digital landscape.
Don't miss out on the opportunity to elevate your ecommerce success.
Book an appointment with our team and discover how a strategic content plan can significantly enhance your Ecwid store's visibility, attract a loyal customer base, and ultimately, drive your sales upward.