Article at-a-glance:

- Find out which platform BigCommerce and Squarespace can help you grow your online business.

- Businesses looking to create a polished online store will find BigCommerce an excellent option. Your business can benefit from its customizable templates, unlimited product listings, efficient checkout process, and ability to sell through social media.

Square space offers affordable plans with built-in marketing features.

- Limitations of BigCommerce include sales volume caps, cost comparison issues, a learning curve, SEO challenges, and customization restrictions. 

Although Squarespace is user-centric, it lacks e-commerce features, payment options, customization, SEO tools, transaction fees, and supports only a few languages.

- Integrations: Over 600 integrations are available on BigCommerce, including CRM, inventory management, and multi-currency services. Squarespace provides over 100 apps and integrations. Both Shopify and Magento may offer more comprehensive built-in solutions for businesses operating in multiple countries.

- Pricing: Both platforms offer multiple pricing plans tailored to different business needs. BigCommerce offers many impressive features, including boundless product support, SEO tools, and no transaction fees. With its simplified tools and stunning blog templates, Squarespace caters to a more user-friendly experience. However, Squarespace may charge extra for some features.

Imagine two passionate entrepreneurs, John and Emily, eager to venture into e-commerce. John opted for BigCommerce, drawn by its robust features, while Emily chose Squarespace, lured by its user-friendly interface.
Discover the hidden factors that make their digital storefront successful. In this comparative article, we will uncover the various features their chosen platforms offer or lack in the competitive realm of online businesses.
Key Features
BigCommerce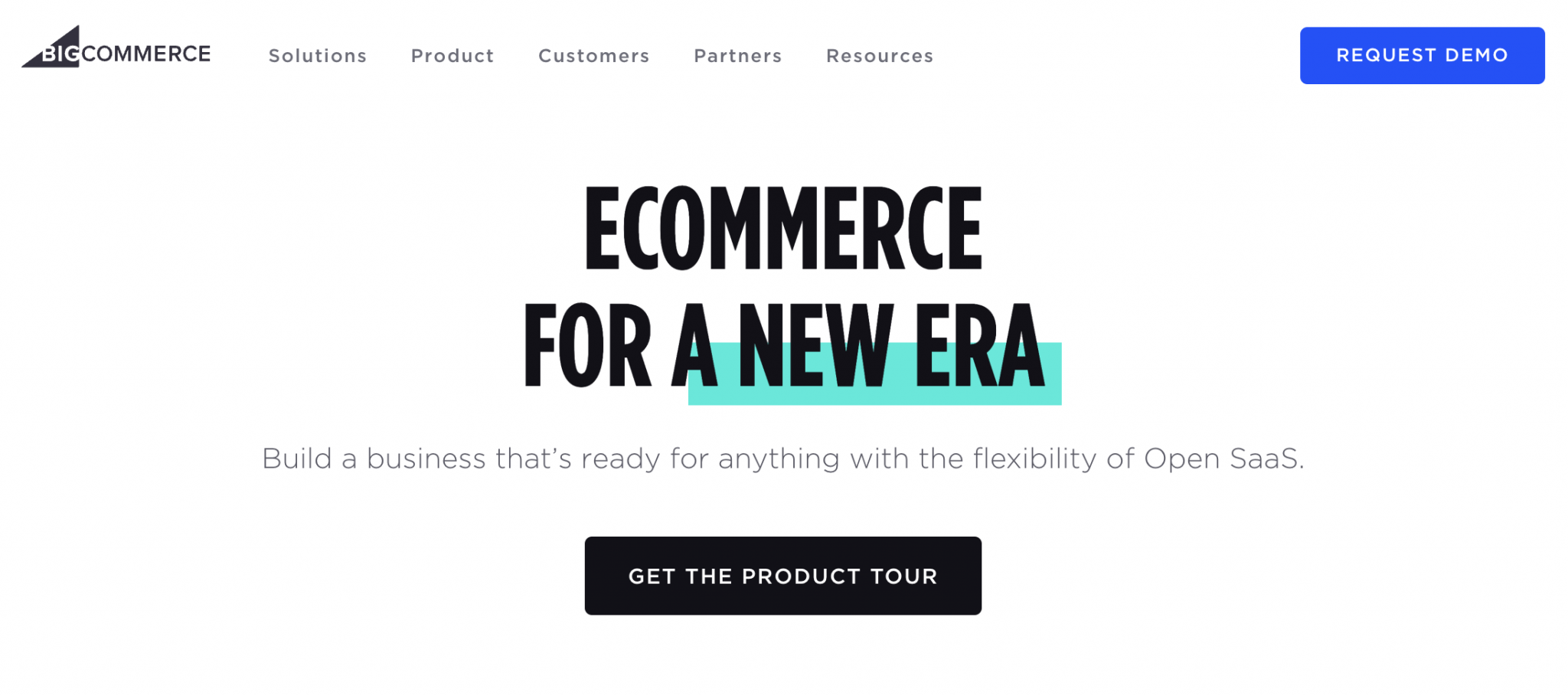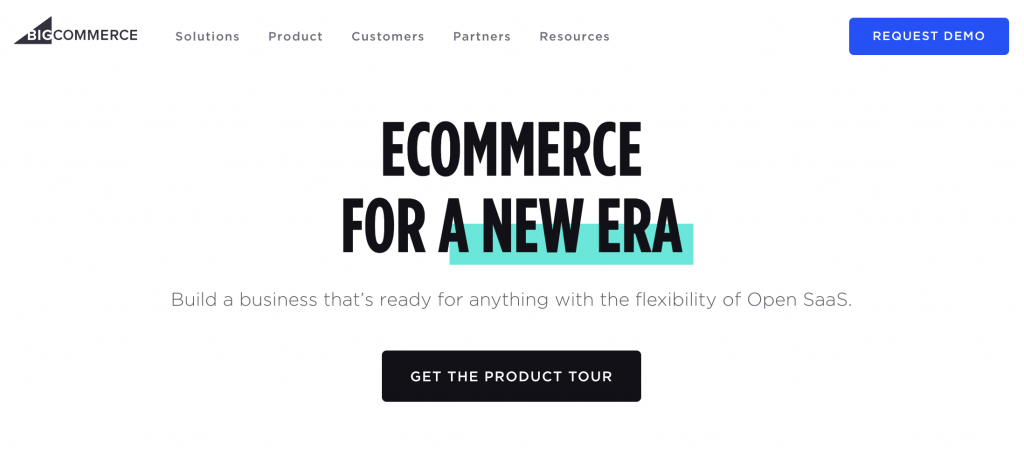 When it comes to e-commerce, you need to know the specifics of your platform. Here is my break down of BigCommerce's killer features:
Templates: BigCommerce features 12 free templates. It lets you customize the look of your store. What's more – they have a drag-and-drop page builder.

Selling Variety: BigCommerce has your back whether you have a single product or a million. There is no limit to the number of products you can list, in any category, with any shipping rate you wish. There is no doubt that this is a game-changer for those with diverse product lines.

Product Options: Never worry about running out of space with BigCommerce's product options. With BigCommerce, you get unlimited file storage, bandwidth, and product listings.

Pricing: You pay a fixed monthly fee for your plan, regardless of the number of transactions or sales. Native apps such as abandoned cart savers, Google customer reviews, and multi-storefront support, can save you money. We're talking about keeping $20,000 – $30,000 in your pocket every year. Meanwhile, Shopify offers over 8,000 apps, both free and paid.

Single Page Checkout: Yes, you read it right. You've got a streamlined checkout that makes it easy for your customers to shop, keeps cart abandonment to a minimum, and ensures they leave with a smile.

Coupon & Discounting Tools: Fire up those promo sales with BigCommerce's in-house coupon and discounting magic. It's simple to craft and run promotional campaigns regardless of how dense yoru retail calendar is.

Marketplace: BigCommerce has integrations with Amazon and Ebay. Sell your goods on these e-commerce giants and watch your audience grow.

Social Selling Capabilities: Leverage BigCommerce's social selling feature and take your products to platforms like Facebook. Through this integration, customers are able to reach and engage with you on social media.

Multi-brand and Multi-currency Support: With the Stencil platform, BigCommerce allows for that sweet localized content. Plus, they offer over 65 payment gateways and 250+ local payment options, including digital wallets.
"BigCommerce is a powerful and flexible e-commerce platform that provides everything businesses need to create a professional-looking online store.

With its customizable themes, integrated payment and shipping options, and robust features like single-page checkout, coupons and gift certificates, and bulk pricing, BigCommerce is a great choice for businesses that want to stand apart and attract customers."

Juan Martinez, pcmag.
Squarespace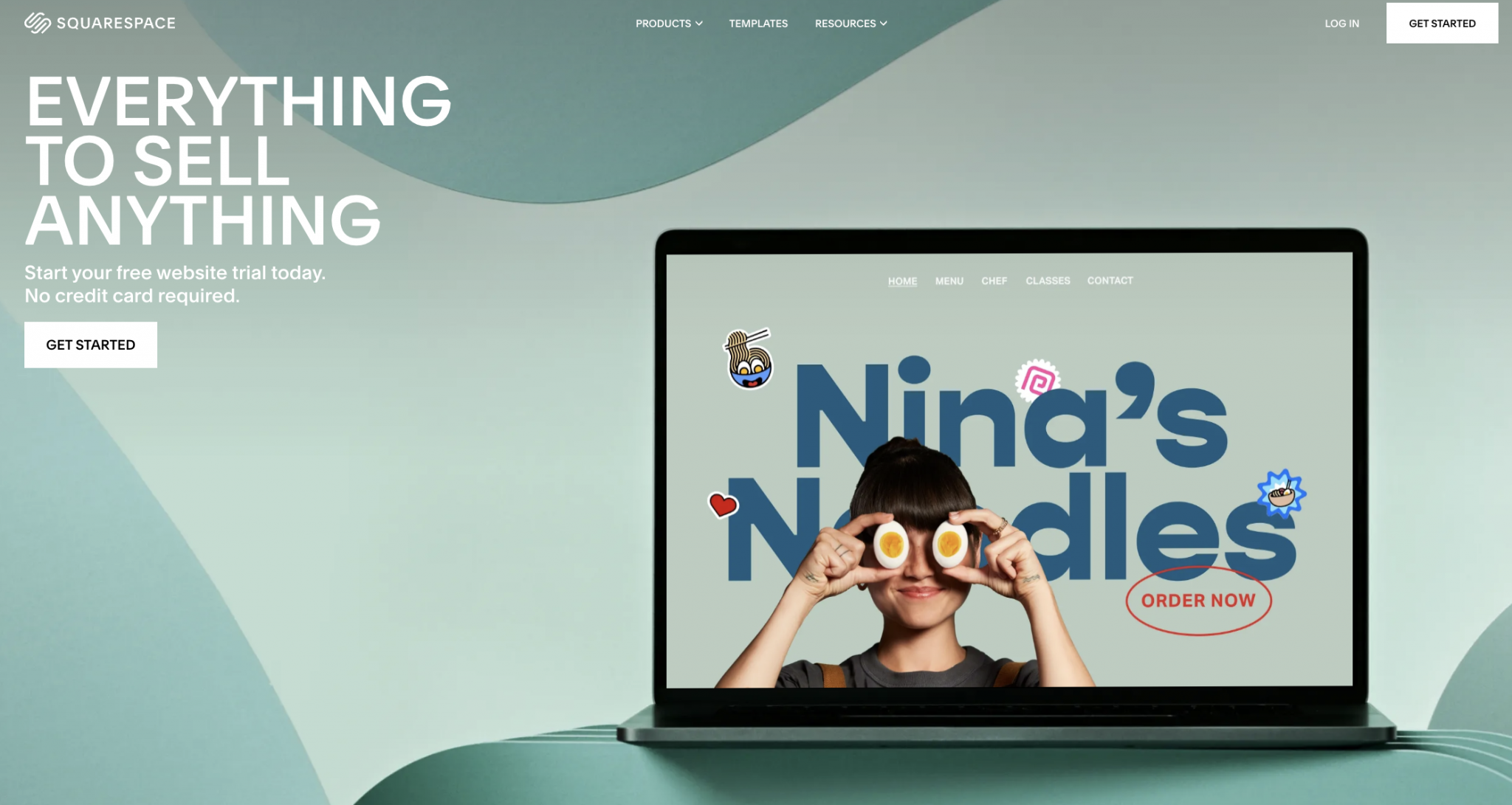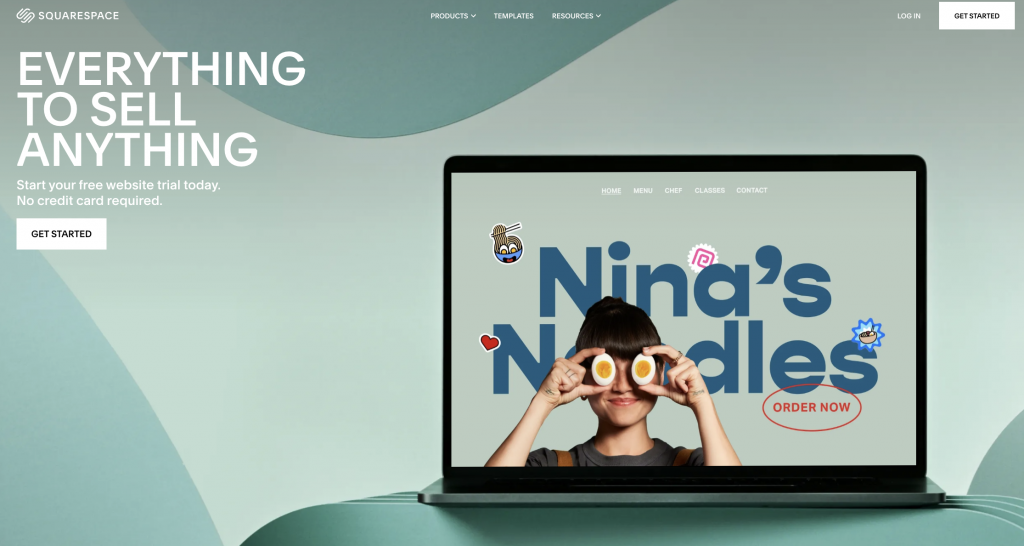 For people and small businesses looking for a platform to build their site or store, Squarespace is a great choice. It's particularly good for brochure websites, portfolio sites, and online stores.
With Squarespace, you can launch an online store or boost it thanks to the following features:
Templates: Dive into Squarespace's extensive range of killer templates. They're not only pretty; they're conversion-focused and user-optimized. What is the result? An online store that draws customers in with a sleek, professional appearance.

E-commerce Capabilities: Squarespace's e-commerce features span seamless product management, many payment gateways, and options for tangible and digital goods.
Email Marketing: Engage and re-engage. Squarespace's email marketing tools let you connect with your audience, send promos, and keep them.

Exclusive Members' Area: Squarespace provides a members area feature that create that VIP vibe for your customers. You can offer your members exclusive content, deals, or services through the Members Area. Make your audience feel like they're part of something special.

Product Options: In terms of storage and bandwidth, Squarespace offers unlimited options. Online store owners can scale their businesses without worrying about storage space.

Point of Sale: With the Point of Sale feature tailored for iOS, combine the digital and physical sales worlds. Squarespace's app and Square Reader combine to make this possible.

Pricing: Squarespace offers four pricing plans, ranging from $12 to $65 per month.

Analytics: Knowledge is power. With Squarespace's powerful analytics tools, you can track, analyze, and optimize your business. Take advantage of data insights to drive growth.
You can consider Squarespace for your business if you are looking for affordable plans with built-in marketing features and beautiful templates. I personally prefer BigCommerce as it offers more out-of-the-box eCommerce features, making it a better choice for larger businesses.
Limitations
BigCommerce Limitations
Having an understanding of the limitations of BigCommerce can help you decide if BigCommerce is the right choice for you. Here are some of the major issues you might run into if you choose this ecom platform.
Sales Volume Caps: Each BigCommerce subscription has a set sales volume limit. You'll automatically be moved up to the next tier if you exceed it.

Cost Comparison: Compared to other platforms, like Shopify, BigCommerce can be pricier. While BigCommerce offers a variety of pricing plans, it might be more expensive for some merchants.

Learning Curve: BigCommerce is generally user-friendly, but if you're new to e-commerce, you might find it challenging at first. It's important to remember there's a learning curve.

SEO Challenges: Some users have reported issues related to SEO, such as inadequate support and resources.

Customization Limits: Even though BigCommerce provides multiple customization options, they might not be enough for businesses with specific or intricate needs.

Squarespace Limitations
Listed below are a few of Squarespace's limitations for online store owners:
E-commerce Features: If your business needs some more advanced features lie those offered by Shopify & BigCommerce, you might find Squarespace limiting.

Payment Options: Squarespace only supports a few payment options, which is another limitation for businesses that wish to offer a wider variety of payment methods.

Customization: Squarespace offers customizable templates, but you can only make certain modifications. You might not be able to meet your unique customization needs.

SEO Tools: Some of the platform's SEO tools fall short of the competition, which can be a problem for businesses who want to improve their search engine rankings.

Transaction Fees: Squarespace charges fees on every sale made on its platform, making it more expensive for businesses to use it.

Multilingual and Multi-currency Support: They support only a limited number of languages and currencies. There might be a problem with this if you run a global business.
I love theuser-centric design approach of Squarespace, but it does not offer as wide an array of e-commerce tools and integrations as BigCommerce. Compared to Squarespace, BigCommerce offers more robust e-commerce capabilities and scalability for businesses prioritizing aesthetics.
Integrations
Squarespace offers over 100 apps and integrations, while BigCommerce offers over 600. But, keep in mind that some might need you to spend extra money or get a helping hand to set up. Make sure you do your homework!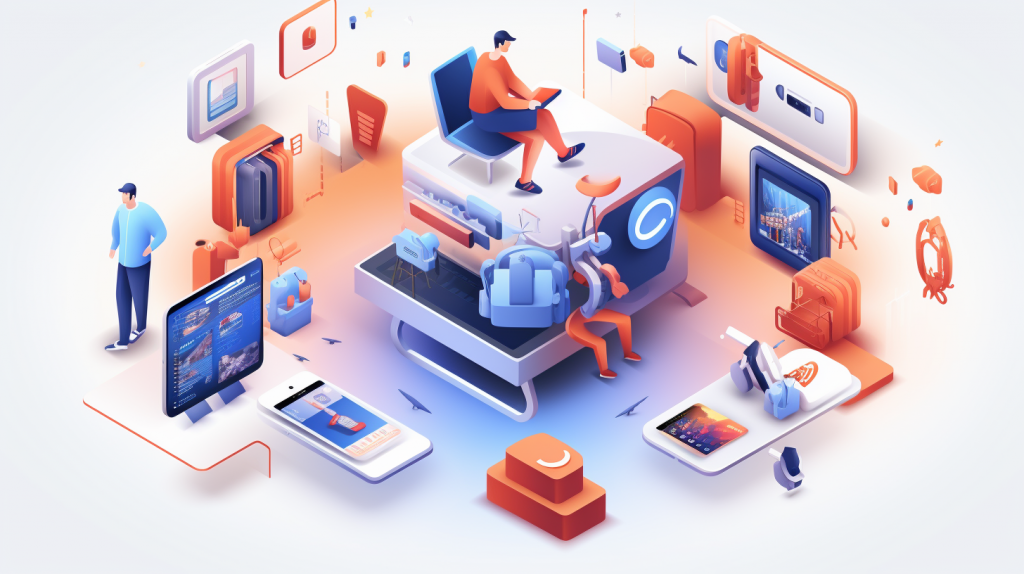 BigCommerce Integrations
Let's take a look at some of BigCommerce's amazing integrations that'll make your ecommerce business fly.
CRM integrations: No more flying blind, guys. Get to know your customers as if they were your best friends. You can capture every interaction, send customized offers, and guide your customers through the sales funnel.

Inventory management integrations: Running an ecommerce store is like juggling knives – one wrong move could spell disaster. But guess what? You're in good hands with BigCommerce tools like Sellbrite. You sync, you sell, and you track. Simple as that!

Marketplace integrations: Let's spread your brand far and wide. Use Google Shopping, Amazon, Facebook, eBay, and Instagram. A larger audience means more sales!

Shipping integrations: Shipping got you tangled? With tools like ShipStation, you can break free. A smooth shipping process equals happy customers.

Accounting integrations: With QuickBooks, you can manage payroll, budgets, cash flow, and everything else.
BigCommerce also supports over 100+ currencies natively, allowing shoppers around the world to transact in their local currency.
The integration of multi-currency can, however, it comes with some complications, including legal standards and infrastructure to meet the requirements of different countries.
Squarespace Integrations
Here are three game-changers to elevate your ecommerce game if you're running an online store on Squarespace:
ShipBob: No more shipping nightmares. Deliver your products to your customers with ease. The tools helps you end shipping hassles!

QuickBooks Commerce: With this integration, you can manage inventory, sales, and listings all in one place for a multi-channel business.

Afterpay: People love options. Watch your sales soar when you give them the "Buy Now, Pay Later" magic.

Trunk: Selling everywhere? Here's the integration you need. Using this tool, inventory and sales management across platforms can be simplified.

Shopper Approved: You can think of this as a digital word-of-mouth to boost traffic and trust.

Justuno: Don't let your store go unoptimized or you may lose money. Justino is your tool for optimizizng your store and boosting conversions.

Privy: Grow your email list like it's a gold mine (because it is). Capture, engage, and repeat. This tool helps you win with email marking.
For businesses operating in multiple countries, Shopify and Magento offer more comprehensive built-in solutions.
Big Names in the Game: Who Trusts BigCommerce & Squarespace?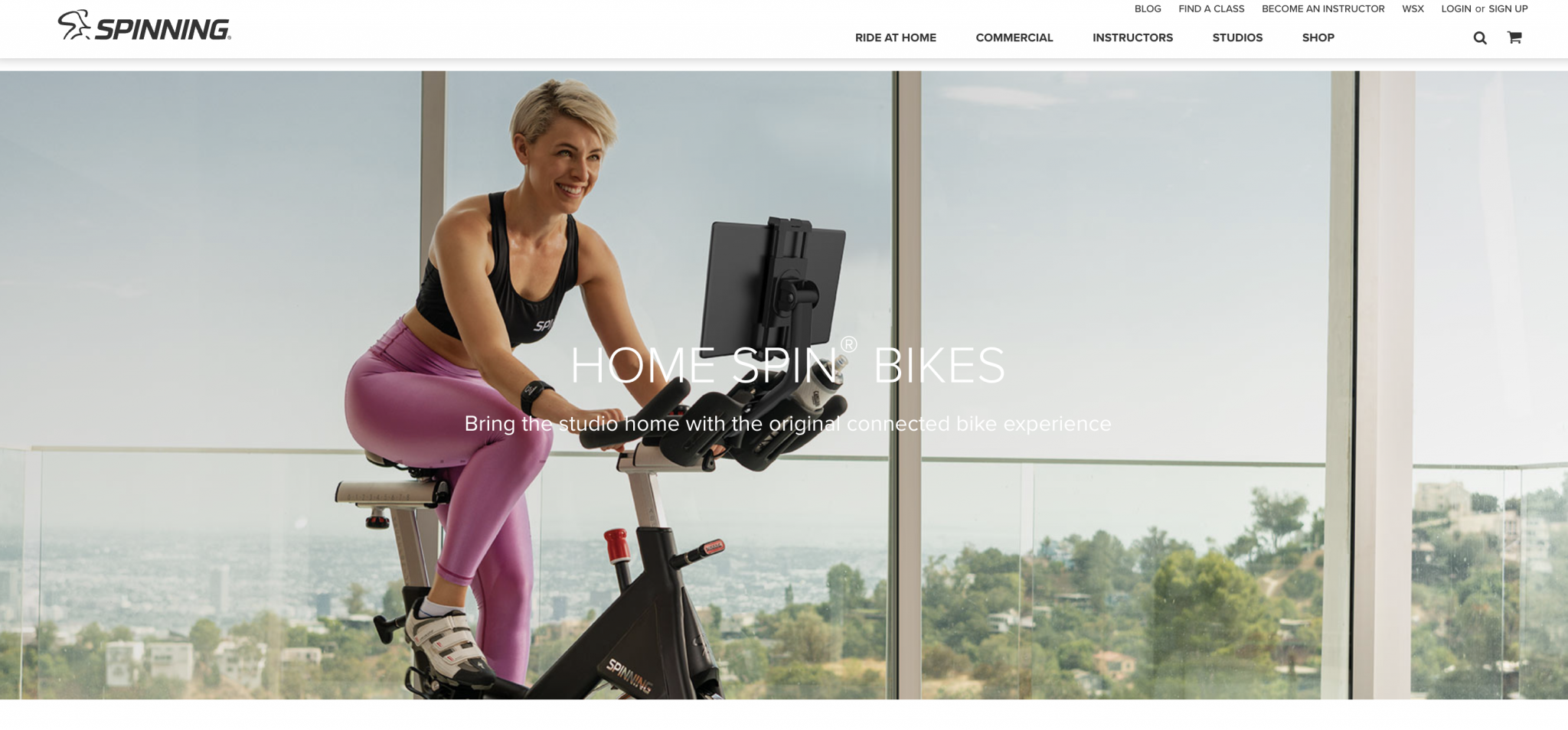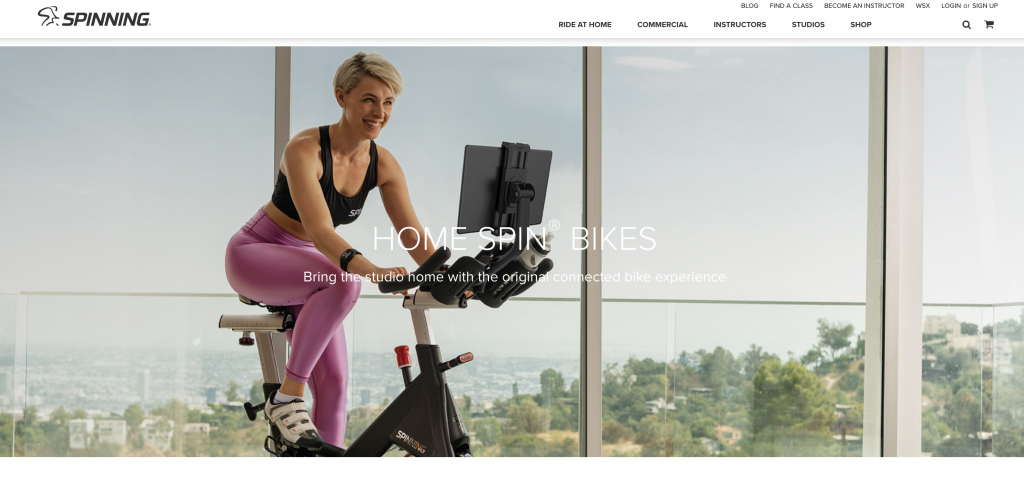 Top Brands Using BigComemerce:
Sony
Ubisoft Store
Skullcandy
Solo Stove
Ben & Jerry's
Molton Brown
S.C. Johnson
Vodafone
Woolrich
Some niche brands also in the game:
Bulk Apothecary
Bliss
Toyota
Spinning.com
Paul Mitchell
Sharp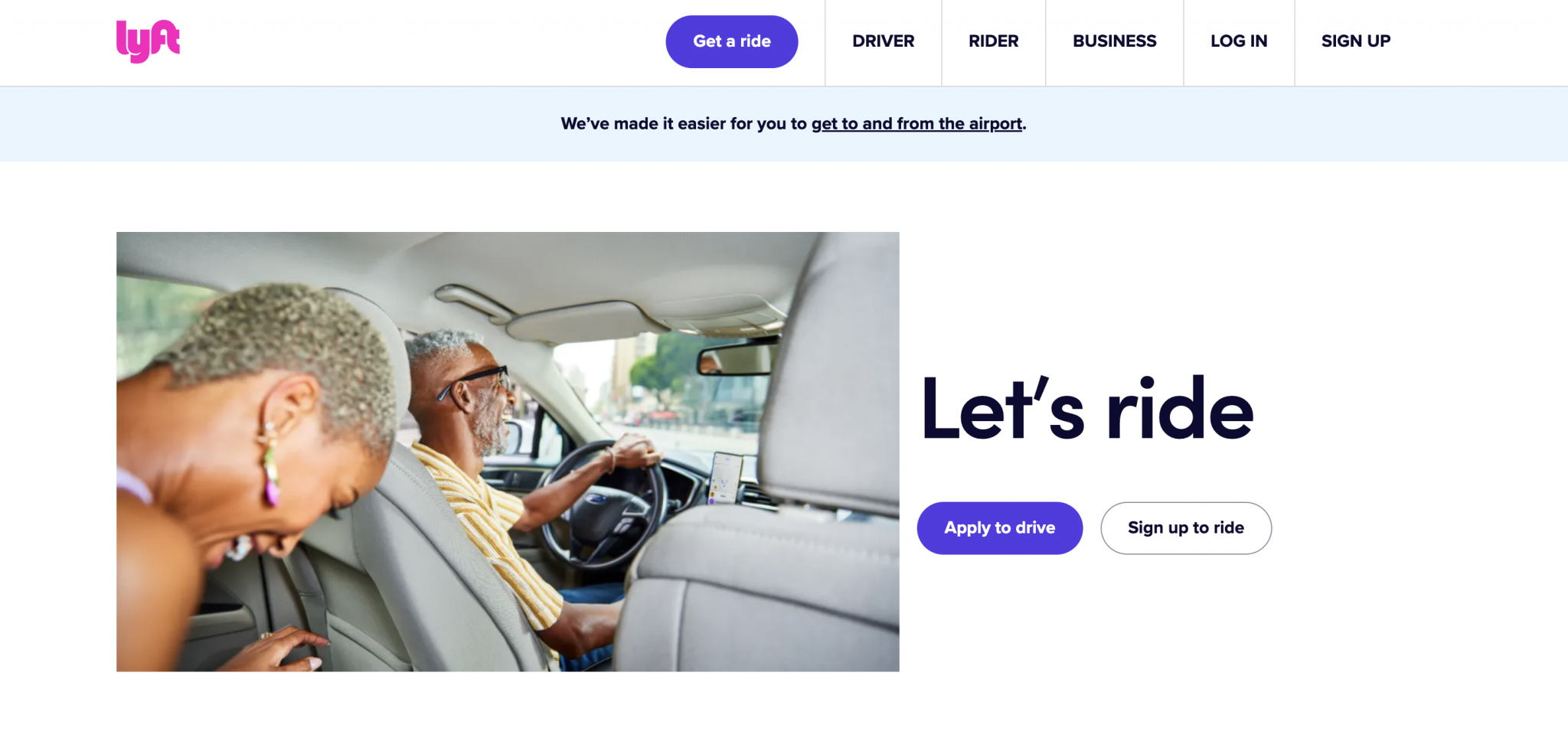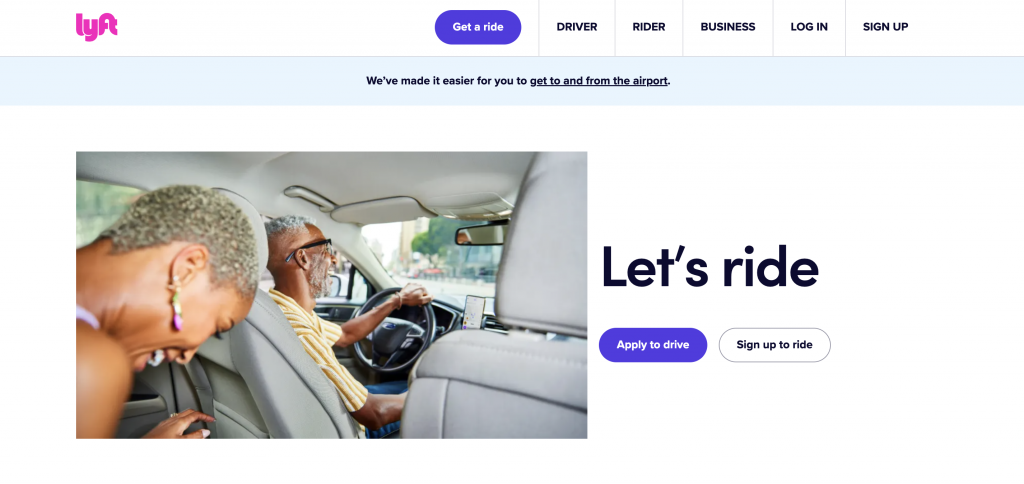 Top Brands Using Squarespace:
HBO Documentary Films
National Geographic Kids
Keanu Reeves Arch Motorcycle
Then we've got some boutique brands:
Bembien
AAKS Hand Crafted
Studio Lux
Shhh Ower Cap
Cosmik Ice Cream
Veuve Clicquot
Accenture
Turo
The Black Tux
Lyft Design
The Infatuation
The Wing
Rounding up, a few more notable mentions:
NECTAR COMMUNICATIONS LLC
NetXperts, Inc.
RING Container Technologies, Inc.
Squarespace is a top pick for solo hustlers and small-scale businesses. It's all about easy learning and rock-solid reliability. Think sleek portfolios and brochure websites.
Pricing
Pricing Models
BigCommerce
Squarespace
Personal Plan
N/A
Starts at $16 per month (billed annually)
Standard Plan
Starts at $29 per month (billed annually)
Starts at $23 per month (billed annually)
Plus Plan/ Commerce Plan
Starts at $79 per month (billed annually)
Starts at $27 per month (billed annually)
Pro Plan
Starts at $299 per month (billed annually)
Starts at $49 per month (billed annually)
Enterprise Plan
Custom pricing
Custom pricing
Transaction Fees
No transaction fees
3% of every sale on the $33 per month Squarespace 'Business' plan
Credit Card Fees
Charged by payment gateway
N/A
Included Features
– Unlimited staff accounts
– Integrations with leading payment gateways
– Special credit card rates via Paypal powered by Braintree
– Single page checkout
– Marketplace and social integrations
– Integrations with leading point of sale providers
– Free sitewide HTTPs dedicated SSL
– BigCommerce mobile app
– Real-time shipping quotes
– Coupons, discount rules, and gift cards
– Product ratings and reviews1
– Unlimited storage and bandwidth
– Mobile-optimized websites
– 24/7 customer support
– Integrated analytics
– Abandoned cart recovery (Advanced Commerce plan)
A comparison table of the pricing models of BigCommerce and Squarespace.
BigCommerce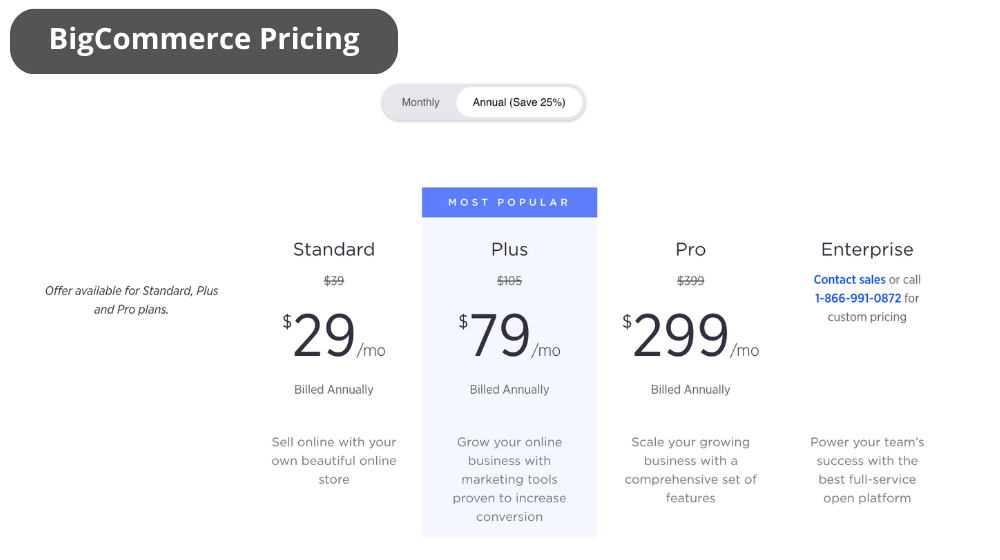 With BigCommerce, you have four awesome pricing plans to supercharge your ecommerce game: Standard, Plus, Pro, and Enterprise.
The Standard Plan is $29/month when billed annually – perfect for companies with annual revenue up to $50k. With no transaction fees, unlimited staff accounts, and seamless integration with top-notch payment gateways, this is one solid foundation for your business.
The Plus Plan at $79/mo is for you if you make up to $180k in annual revenue. In addition to all the benefits of the Standard Plan, this plan includes also customer segmentation, abandoned cart saver tool (because converting leads is our priority), and custom SSL encryption.
With the Pro Plan, BigCommerce is pulling out all the stops for high-volume businesses making more than $400k a year. You can prepare to benefit from Google customer reviews, product filtering and custom facets that can help you enhance the shopping experience of your customers.
Enterprise Plan – for companies with massive sales volumes. Think big-time revenue and high-scale operations. With the Enterprise Plan, you get everything from the Pro Plan, plus custom facets and priority support. At this level, you deserve to be treated like a king.
Unlike Squarespace, BigCommerce doesn't charge transaction fees.
It's a great cost-saving factor, especially for small businesses and new online shops.
Squarespace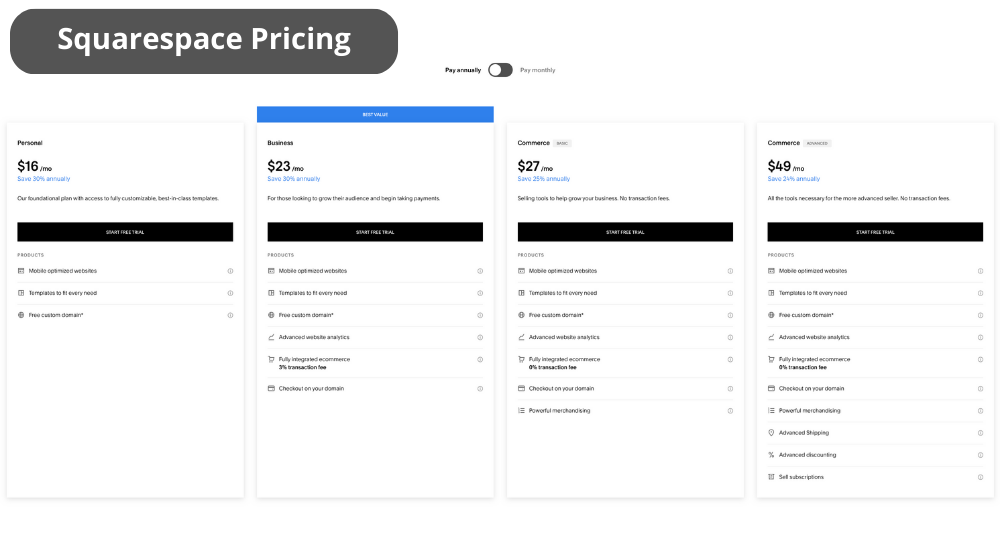 Squarespace offers four pricing plans: Personal, Business, Basic Commerce, and Advanced Commerce.
You'll pay different rates depending on your location and currency, but the features remain the same. Payments are possible on a monthly and annual basis, and here's how it works when billed monthly:
Personal: $23/month
Business: $33/month
Basic Commerce: $36/month
Advanced Commerce: $65/month
You can choose between monthly and yearly subscriptions with Squarespace, ranging from $16 to $65. It doesn't matter if you're getting started or hustling full-throttle.
Compared to some of its competitors, Squarespace might be slightly more expensive up front.
Here's the deal. If you're into blogging and sharing your story, maybe the Personal plan will suit you. If you're ready, don't hold back and create a full-blown online store with the Basic Commerce and Advanced Commerce plans!
Oh, and watch those transaction fees. With the dedicated e-commerce plans (Basic Commerce and Advanced Commerce), it's 0%. On the Business plan, it's 3%.
The right plan depends on your goals and objectives. Make sure you compare all the features each plan offers.
Products & Inventory
BigCommerce
BigCommerce gives its customers unlimited product support – a dream come true for business owners. Taking a closer look, you'll appreciate the robustness: customizable product categories, a variety of payment gateways, and granular shipping options.
The cherry on top? For those interested in wholesale, the B2B edition offers product videos and swatches.
The SEO suite offered by BigCommerce is solid. We're talking about optimized URLs for improved search visibility and meta descriptors that you can changed to fit your needs.

Automatic sitemaps ensure search engines don't miss a beat. A Google AMP support is also available for those interested in mobile-friendly websites.
BigCommerce also has a pretty slick blogging platform built in. It comes with customizable templates and native social sharing options.
In terms of Google's new algorithm update focused on "core web vitals", BigCommerce beats Squarespace. This means BigCommerce websites are more likely to meet Google's requirements for better search engine optimization. This is important because Google is the best source of organic traffic. EVER.
Squarespace
While BigCommerce offers extensive features, Squarespace has adopted a 'less is more' approach. There is no need for additional plugins because it provides basic SEO tools out of the box.
For users seeking straightforward SEO settings, this can be helpful.
Squarespace's offerings may not satisfy businesses that need more advanced SEO features.
Squarespace's user-friendly interface makes it a perfect option for those looking to kickstart an online business, efficiently handle inventories, and strategize sales.
Its user-friendly nature is also evident in its mobile app for commerce management. But, if you want advanced features like abandoned cart savers, you will need to pay extra.
A major strength of Squarespace is its ability to create blogs and content. There is no doubt that their blog templates are beautiful. This is important as it ensures an engaging reading and sharing experience.
Yet, while its content creation is good, those looking for in-depth SEO tools may have to look elsewhere.
Alternative E-commerce Platforms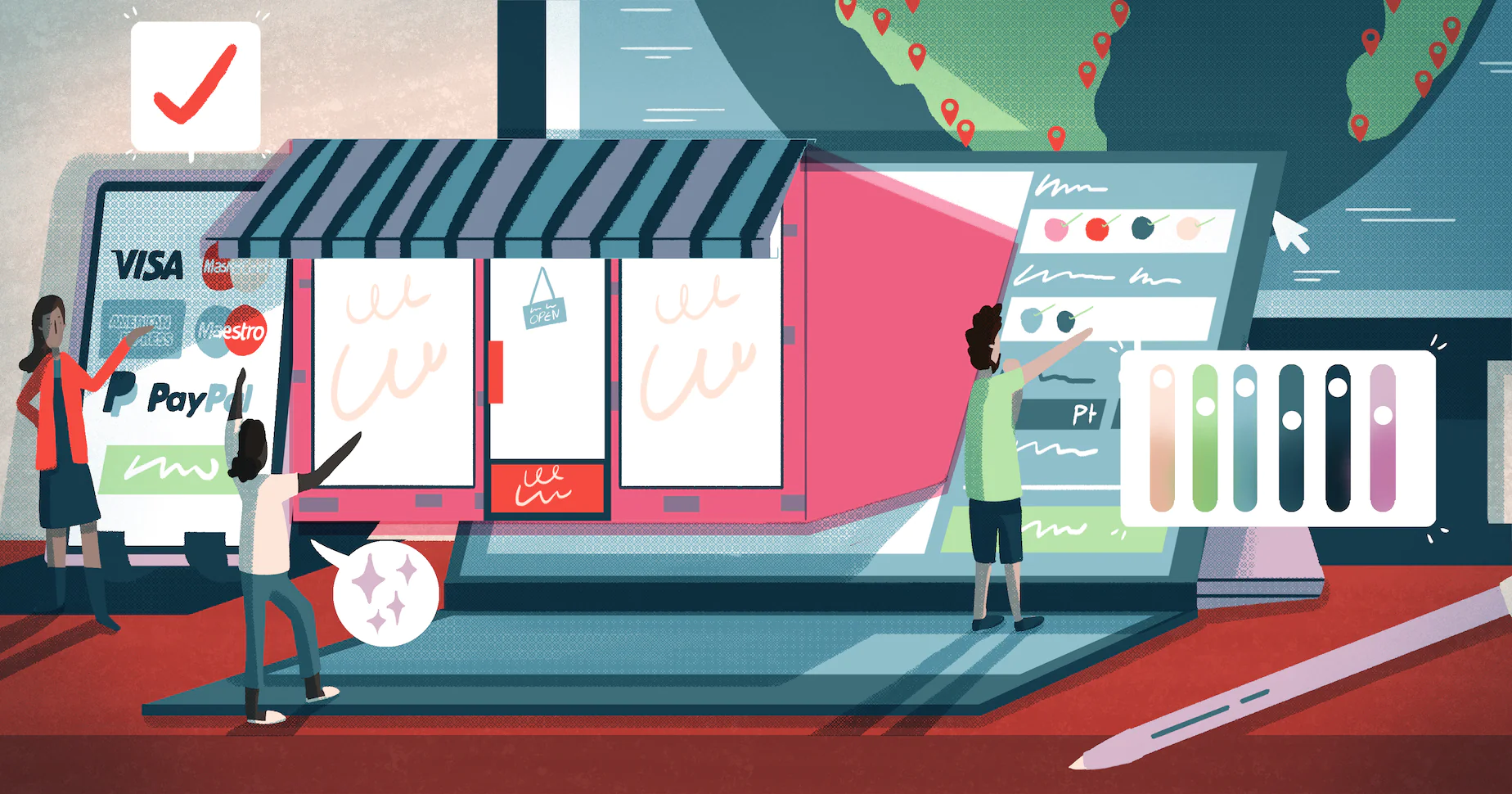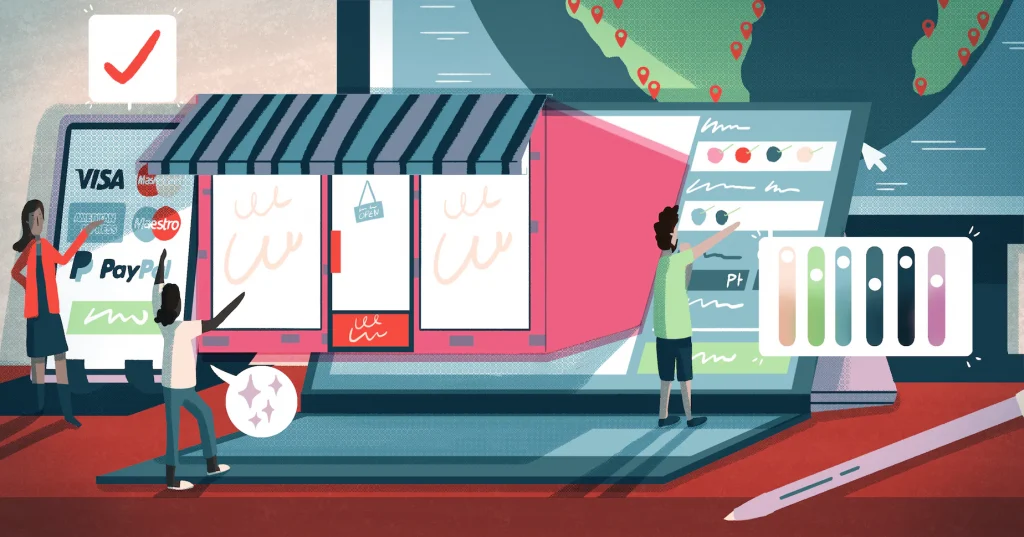 If you need help finding the best alternatives to BigCommerce and Squarespace, we will need to dive into both hosted and cloud options:
Shopify: This is one of the most popular platforms in the ecommerce space. Simple to use, boasts a killer app store, and has tons of features. It's got customizable themes, tight security, and inventory tools that you will need if you're serious about ecommerce.

Wix: Think drag-and-drop website builder with an ecommerce functionality. Perfect for those who want an attractive site without the coding hassle. It provides features for product page customization, secure checkout, and many marketing tools.

Volusion: It is a hosted solution tailored for the small to medium-sized businesses. Volusion comes packed with responsive designs and themes, SEO tools, and marketing functionalities.

Ecwid: Ecwid is a low-cost platform that is easy to use and offers a range of features. It is ideal for small and medium-sized businesses that want to sell their products in as many marketplaces as possible.

WooCommerce: An open-source ecommerce plugin, WooCommerce integrates with WordPress. It boasts unmatched flexibility and enless themes and extensions.

OpenCart: This open-source, intuitive platform is easy to use and set up. It is ideal for small and medium-size businesses. It offers features like multi-store ops and a range of payment gateways.

Magento: This platfrom is for the big players. It's the beast of ecommerce platforms – built for scale. Expect advanced bells and whistles: think extensive customization, SEO wizardry, and multi-store management.
Choose wisely, and always keep product management, content creation, SEO and user experience at the forefront.
Being On The Fence?

BigCommerce is clearly the gold standard for e-commerce platforms… especially in comparison with Squarespace when it comes to scalability and e-commerce tools.
Don't get me wrong. Squarespace has its perks. But if you're all about optimizing that online store, BigCommerce is your choice.
Yet, no platform, no matter how awesome, can thrive without killer content marketing to drive those sales.
If you want to supercharge that content game, check out what AmpiFire brings to the table.
Your online success is all about pairing the best platform with next-level marketing moves.