Article at-a-glance:

– Learn the step-by-step guide to integrate Zapier and BigCommerce together.

– Understand 5 benefits of integrating Zapier and BigCommerce together like saving time and cost, improving the efficiency of data management, etc.

– Check out 5 major integrations between BigCommerce and Zapier to optimize CRM functionality, inventory management, email marketing efforts, and data-driven insights.

– Discover our 7 top BigCommerce-Zapier integrations picks like BigCommerce and Zendesk through Zapier.

– Explore 5 Zapier alternatives for integrating tools with BigCommerce like Make, IFTT, etc.
You're just a click away from navigating the complex world of e-commerce. Check out this article for a deep dive into BigCommerce and Zapier's seamless integration.
With detailed examples and compelling use cases, you'll see how these tools can improve your ecommerce workflows. Now's the time to take advantage of these platforms and elevate your online business.
I. The Ultimate Duo: Diving into BigCommerce & Zapier's E-Commerce Magic
BigCommerce is an ecommerce platform that provides both big and small businesses with enterprise-level features and capabilities. It offers a wide range of features including payment gateways and tailored templates, making it a popular choice for businesses.
Zapier is an online automation tool that enables you to automate workflows with various apps and services. It acts as a bridge, allowing BigCommerce to seamlessly connect with a vast ecosystem of over 3,000 applications.
This streamlines various tasks and allows you to link your favorite apps without the need for coding.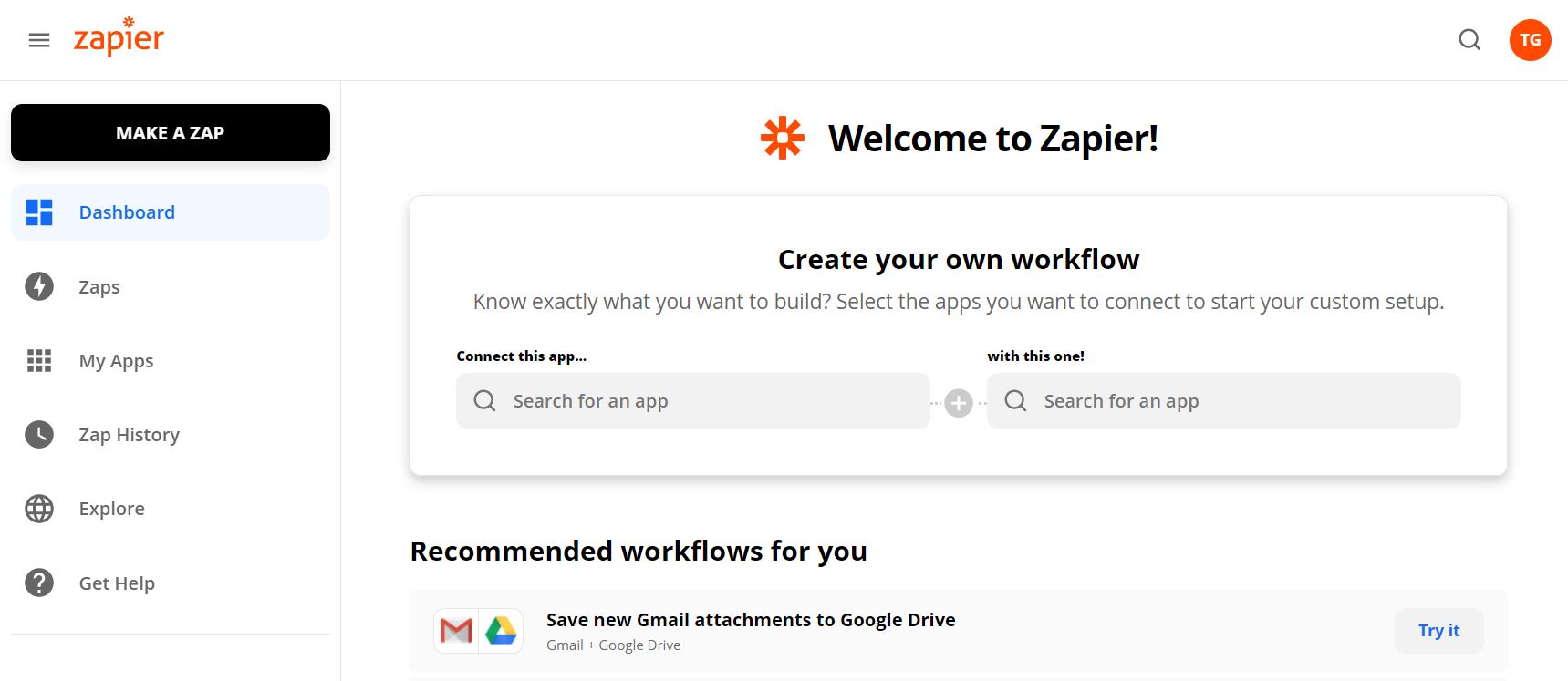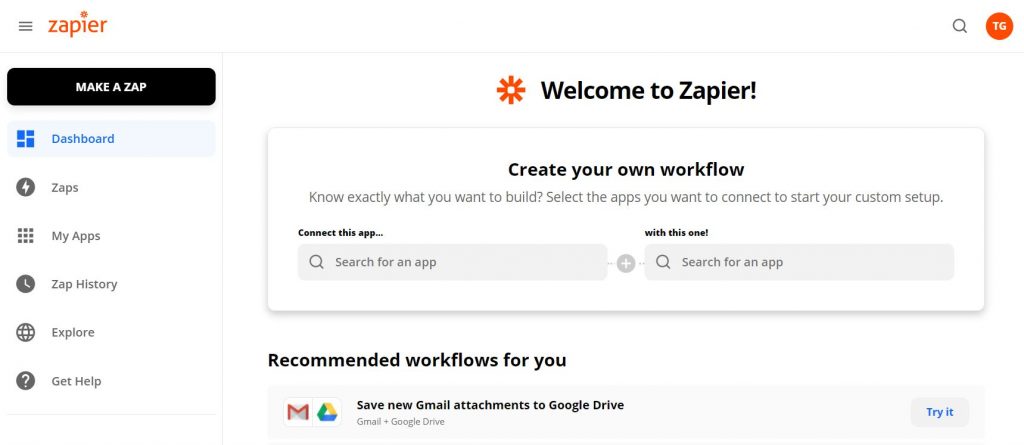 With BigCommerce and Zapier's API, you can connect BigCommerce with lots of other tools and pre-built integrations.
When they work together, they help you optimize your workflows, save time, and focus on growing your online stores… making you unstoppable in ecommerce.
II. The Step-by-Step Guide to Integrating BigCommerce & Zapier Like a Pro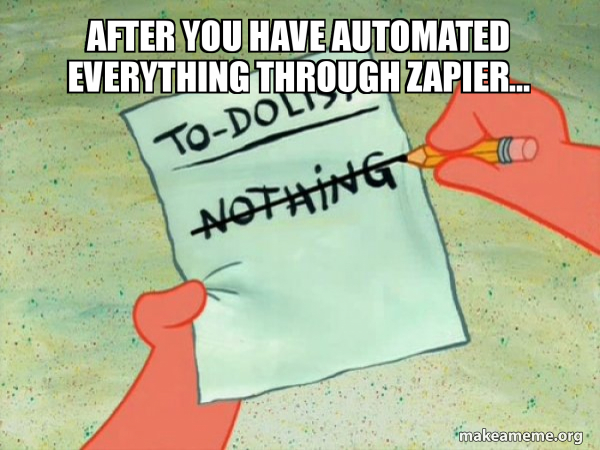 Here is a step-by-step process on how to integrate BigCommerce and Zapier and unlock the full potential of ecommerce automation:
Log into your BigCommerce account and go to the Apps section to authenticate both BigCommerce and Zapier. This will give you access to the integration tools.

Find the workflows you want to automate or streamline.

When you've found the relevant Zapier integrations, pick the appropriate Zaps and customize them. You might have to specify triggers and actions, map data fields, and set up filters.

Once you've set up the trigger and action, click the "Test & Continue" button in Zapier to test the integration.

Monitor and manage your Zaps: you can see and manage all your active Zaps in Zapier. Make any updates or adjustments as your workflow processes change.
These steps will help you define the integration process between BigCommerce and Zapier, so you can streamline your ecommerce workflow.
What Are The Benefits Of Integrating BigCommerce & Zapier?
Combining BigCommerce and Zapier offers transformative benefits for businesses. Here's what you get:
Save time and cost through automation of repetitive tasks: You can automate tasks like order processing, inventory management, and customer communication. This frees you or your team to focus on customer service and business growth.
Improve accuracy and efficiency in data management: Connect different apps and services as well as use automation to manage data for accurate and efficient data transfer. This helps to avoid costly mistakes too.
Tailor marketing and communication to customers: You can use the tool to create custom workflows that send customers personalized messages. Automating customer communication tasks via Zapier allows you to provide a more personalized experience.
Streamline order fulfillment and inventory management processes: You can streamline operations and reduce errors with automated order processing and inventory management. You can also automate inventory updates, orders, and customer notifications.
Get insights and analytics for informed decision-making: You can collect and analyze data from different apps and services, such as sales data, customer feedback, and website traffic. This will enable you to make better decisions about operations, marketing, and products.
With the BigCommerce – Zapier integration, businesses can easily manage their stores, streamline customer service, sales operations, order fulfillment, inventory management, and financial and marketing processes.
These applications can send alerts, update records, or generate reports using data from BigCommerce stores.
Through this integration, businesses can automate important tasks without manual programming or processes. As a result, they save both time and money while improving customer service and generating more sales.
III. Major Integrations between BigCommerce & Zapier
Check out how these connections can optimize CRM functionality, inventory management, marketing efforts, and data-driven insights:
1. Order and Customer Data Synchronization with CRM Platforms like Salesforce and HubSpot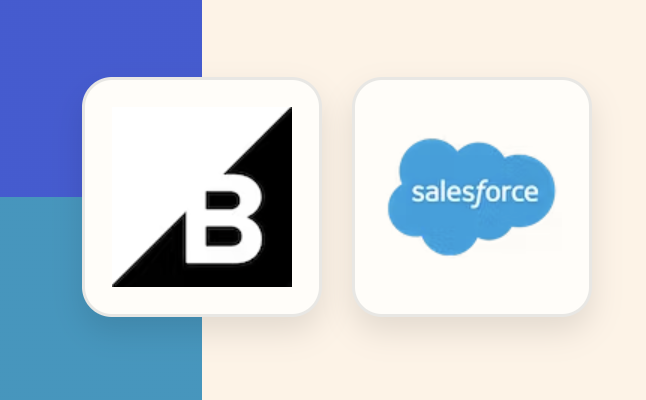 Zapier's pre-built connectors make it easy to connect BigCommerce with CRM giants like Salesforce and HubSpot.
Once connected, BigCommerce and your CRM automatically exchange data, such as order details and customer info.

With real-time synchronization, you don't have to enter data manually. The automation ensures that your business always has up-to-date records of customer interactions.
2. Inventory Management Automation with Tools like ShipStation and TradeGecko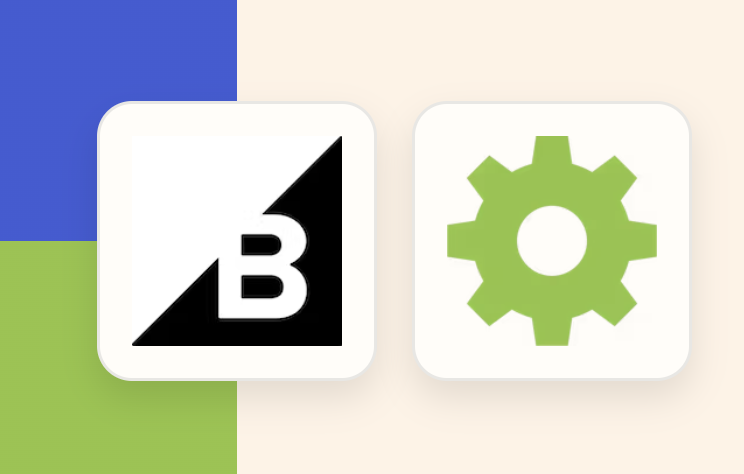 With Zapier, you can connect BigCommerce to inventory tools like ShipStation and TradeGecko.
The TradeGecko eCommerce software helps you keep track of stock and fulfill orders.
Meanwhile, ShipStation streamlines shipping by auto-importing BigCommerce orders, managing labels, and tracking shipments.
With this integration, you'll decrease stockouts and overselling risks.
You can keep an accurate record of your inventory with real-time synchronization.
I recommend you use this combination to optimize inventory management and order tracking processes for your BigCommerce store.
3. Email Marketing Automation via Platforms like MailChimp and Constant Contact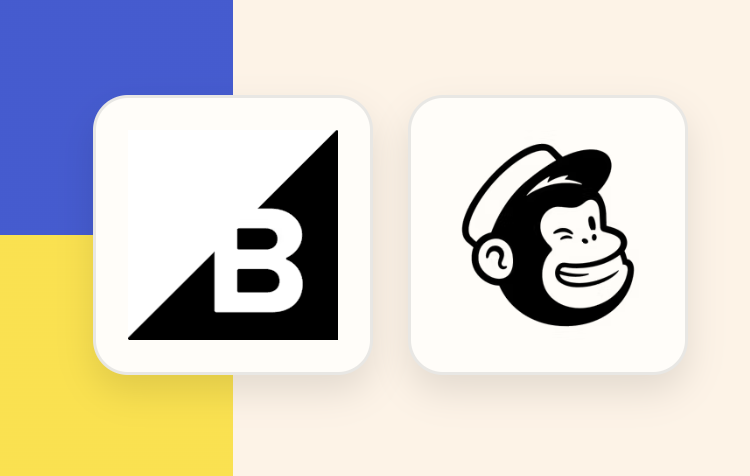 Email marketing platforms like Mailchimp and Constant Contact make it easy for businesses to automate emails, like sending abandoned cart reminders and post-purchase follow-ups.
By integrating BigCommerce with email platforms like Mailchimp and Constant Contact, you can automate the transfer of data like customer and order info between platforms.
You can then send personalized messages based on your customers' preferences, which strengthens customer relationships and boosts sales.
Plus, by syncing data in real-time, you can base your email campaigns on accurate insights and revolutionize your email marketing.
4. Social Media & Advertising Integration with Facebook Ads, Instagram, and Twitter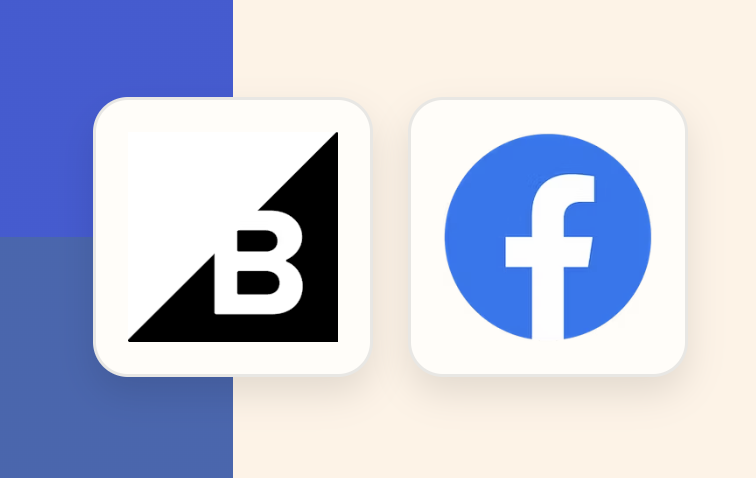 By using Zapier to integrate BigCommerce with Facebook Ads, Instagram, and Twitter, you can enhance your business's online presence.
Through Zapier's pre-configured connections, you can connect your store with these social media giants, facilitating data exchange from customer profiles to buying trends.
By harnessing the power of Facebook Ads, you can optimize both reach and ROI through precision-targeted outreach.
Your business can transform social browsing into sales with the integrations of Facebook Shops and Instagram Shopping.
This unified strategy reinforces your brand, tracks campaign performance, identifies revenue sources, and refines strategies.
5. Data Analysis and Reporting Integrations with Google Analytics and QuickBooks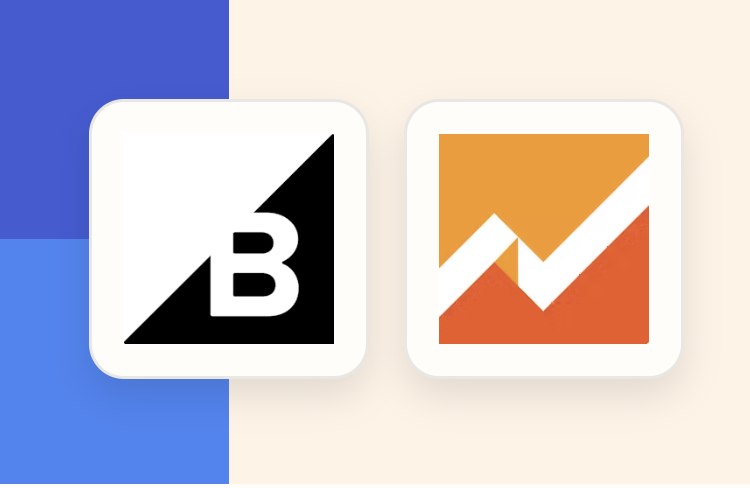 By integrating BigCommerce with Google Analytics via Zapier, store owners gain crucial insights into customer behavior and website performance.
This seamless connection allows businesses to understand traffic sources, visitor behaviors, and conversion metrics.
Moreover, Zapier's integration with QuickBooks optimizes accounting processes by automating data synchronization and reducing manual data entry.
Leveraging these integrations empowers online store owners to make data-driven decisions, optimize operations, and achieve growth.
My Top BigCommerce-Zapier Integrations Picks
Scaling an online business is challenging, especially in today's fiercely competitive market. Yet, with the right tools and integrations, the journey becomes much easier.
For instance, the integration of BigCommerce and Zendesk through Zapier has been a game-changer for many businesses we've observed. By optimizing their customer support processes, they're able to respond to customers more effectively, greatly improving customer satisfaction.
The integration between BigCommerce and Amazon Seller Central has been a crucial asset for those aiming to have a significant online presence. It streamlines order processing and inventory management and also positions businesses to effectively compete on one of the world's largest online marketplaces.
Likewise, the BigCommerce and eBay integration is a must-have for businesses looking to expand their reach. Tapping into eBay's vast customer base can open up incredible opportunities for growth.
Zapier's integration of BigCommerce with Google Sheets is also a smart move for businesses that prioritize operational accuracy. The automatic transfer of order details and customer information prevents costly mistakes and saves hours of data entry, reducing errors.
Katana is a smart manufacturing software seamlessly integrated with BigCommerce through Zapier. This integration enables synchronization of orders and automatic creation of Katana sales orders from new orders in BigCommerce.
I can't forget to mention the BigCommerce-Klaviyo integration: it's a fantastic way to boost customer engagement. You can tailor your email outreach this way, making it more personalized and effective.
Lastly, with the BigCommerce – Square integration, businesses (especially smaller ones) transform their payment processing and order fulfillment processes, making them much more streamlined and user-friendly.
Pricing & Alternatives
Here is a table summarizing the information about Zapier integration with BigCommerce:
| Integration | Cost | Advantages | Disadvantages |
| --- | --- | --- | --- |
| Zapier | Plans start at $19.99 per month for 750 tasks and 2-step zaps | Offers secure and reliable automation, comprehensive security practices, and is the automation platform of choice for many businesses | Some integrations come with limitations around functionality depending on the scope of every app's Zapier connectors |
The pros and cons of Zapier integrations with BigCommerce.
And If you're looking to sync your tools with BigCommerce without Zapier, here are some alternatives, and how they stack up in terms of pricing, perks, and pitfalls:
| Tool Name | Cost | Advantages | Disadvantages |
| --- | --- | --- | --- |
| Make (formerly Integromat) | Starts at $9 per month for 1,000 operations and 100MB of data transfer | Many integrations available, visual editor, and the fusion of code elements like HTTP/SOAP and JSON | More complex than Zapier, and the pricing can get expensive for larger businesses |
| Pabbly Connect | Starts at $9 per month for 1,000 tasks and unlimited integrations | User-friendly UI, highly customizable workflows, and supports unlimited integrations | Limited integrations compared to Zapier, and the free plan only allows for 100 tasks per month |
| Automate.io | Starts at $9.99 per month for 1,000 tasks and 5 bots | Easy to use, supports multi-step workflows, and offers a free plan with limited features | Limited integrations compared to Zapier, and the pricing can get expensive for larger businesses |
| Integrately | Starts at $29 per month for 10,000 tasks and unlimited integrations | Supports both simple and complex automation flows, offers a generous free plan, and has a user-friendly interface | Fewer integrations compared to Zapier, and the pricing can get expensive for larger businesses |
| IFTTT | Free for basic features, $3.99 per month for advanced features | Super cheap, simple interface, and great for home automation | Too simplistic for many workflows, limiting for business use-cases, and fewer integrations compared to Zapier |
Zapier alternatives for integrating tools with BigCommerce.
Zapier isn't the only way to integrate BigCommerce with tools. Let's check out some of the alternatives:
Make, previously known as Integromat, starts at $9 monthly and incorporates HTTP/SOAP and JSON code elements. For larger businesses, the pricing could be steep, and its complexity might be a deal breaker.
Pabbly Connect, starting at $9 per month, offers an intuitive UI and highly customizable workflows. However, its free version is limited to 100 tasks and has fewer integrations than Zapier.
Automate.io which starts at $9.99 monthly, is user-friendly, and supports complex workflows. But it also offers fewer integrations than Zapier, and costs can escalate for big businesses.
Integrately supports straightforward and intricate automation flows and even offers a free plan. In comparison to Zapier, its integration options are limited, and expenses can mount.
IFTTT offers a free and premium version. It's affordable and simple to use. Yet, its simplicity might not suit many business workflows and its integrations lag behind Zapier.
These platforms have similar features to Zapier, like automating tasks and connecting different apps. To figure out which one is right for you, compare features, pricing, and compatibility.
Grow Your BigComemrce Store with AmpiFire's Automated Content Solutions
Whether you opt for BigCommerce and Zapier integration or explore alternative options, the key is to find a solution that works for your business. Start automating your e-commerce processes today and enjoy the advantages of a smoother and more efficient workflow.
At AmpiFire, we specialize in automating content creation, repurposing and distribution for e-commerce brands.
We create compelling content marketing campaigns that not only increase online visibility but also amplify the brand presence of ecom businesses like yours.
Our unique AmpiFire Method results in hyper-targeted traffic generation to your e-commerce sites, driving organic growth and establishing authority in search engines.
Learn more about our services by scheduling an appointment with our team.